Burma Army Wounds 11-year-old Girl, Kills Man, Wounds Five Others in Continued Attacks, With 24,000 Now Displaced in Northern Karen State
12 April, 2021
Karen State, Burma
The Burma Army ground attacks have continued unabated in Papun, Nyaunglebin and Thaton districts of northern Karen State, displacing now a total of over 24,000 people, killing Saw Kyi Bu, a 60-year-old man, and wounding 11-year-old Naw Mee Mee and five others this past week.
Airstrikes from the Burma Army Air Force, which killed 20 people and wounded over 40, have stopped since 2 April; however, the fighter bombers are still flying daily and keep people in hiding. Reconnaissance aircraft patrol the area and Chinese CH3 drones loiter over northern Karen State. Many villagers still haven't returned to their homes or been able to plant new crops because they can see or hear the jets flying and are living in fear of more bombing raids.
Attacks 3-12 April 2021
On 3 April 2021, soldiers from the Burma Army camp located at GPS: 17°05'58″N 97°25'45"E attacked the Karen at Ta La Aww Poe Klar Village, Thaton District. The villagers and Karen Army resisted and another Burma Army unit located at 17°07'10″N 97°28'54"E, was radioed to support and fired with 120mm mortars. One round destroyed a house and another round landed near the clinic, sending shrapnel flying into the building walls. One bullet hit Naw San Chi Myait behind her left arm. She is 28 years old and has four children.
On 4 April 2021, Border Guard Force (BGF) unit 1013 in Ker Ter Ti, Butho Township, shot mortars into three villages: Na Kyi, Mae Nyut Hta, and Kaw Wah Hta. No causalities have been reported.
On 5 April 2021, 19:00 local time, Burma Army MOC 8, LIB 410 from Kler Chi Kyo camp shot mortars and two landed in Day Taw Kee, Luthaw Township, Papun District, destroying one buffalo house. Three landed close to Nya Peh Kee Village. All the villagers have left their village because they are afraid to stay home.
On 6 April 2021, 19:00 to 21:00 local time, MOC 8 LIB 410, based in Kler Chi Kyo, shot mortars into nearby villages, landing close to Day Taw Kee Village, Mae Thaw Hta area. On the same day and same time Burma Army from Noh Kyo camp shelled nearby villages. Rounds landed close to Mae Thaw Kee Village, Mae Thaw Hta area. On the same day at 21:30, Burma Army from Mae Ta Ri Hta shot mortars and two rounds landed in Htee Nya Li Klo, Dah Kway area. Villagers fled into the jungle.
On 7 April 2021, 08:00 local time, Burma Army MOC 8, LIB 408, advanced on the road between Kamamoung and Papun. As they advanced they deployed mortars, shelling into any nearby villages and farms. They fired 60mm mortars into Nay Ka Village, which is part of Lay Poe Hta Village tract, in Dwelo Township, Papun District; the rounds wounded four civilians, killed one pig and destroyed the houses of Saw Pay Bu and Naw Be.
The civilians wounded are as follows:
Saw Moe Aye, M, 48 years old, wounded in left side of his head.
2. Naw Mu, F, 32 years old, wounded in her back and left shoulder.
3. Naw Mee Mee, F, 11 years old, whole body wounded.
4. Saw Kyaw Shee, M, 31 years old, right arm and left hand wounded.
On 8 April 2021, 11:50 local time, Burma Army LIB 434 in Papun advanced 60 soldiers to Way Sa Village and mortared 13 rounds into Htee Ber Ka Hta Village. Rounds destroyed the house of Saw Poh Tu as well as destroying the school. All the villagers left their homes and are currently hiding in the jungle, 38 households from one village and 65 households from another village.
On the same day at 18:35 local time, Burma Army from Paw Kay Koh camp, LIB 439, mortared into Mae Pweh Hta Village, which is part of Yeh Mu Plaw Village Tract in Luthaw Township, Papun District. The mortars killed Saw Kyi Bu, a 60-year-old man. Two buffalos were also killed and one wounded.
Villagers in Saw Poo, Luthaw Township, reported that they are unable to burn and prepare their rice crops because the Burma Army will mortar any time they go into the fields. They are afraid they will have no rice harvest next fall.
On 11 April 2021, 20 Burma Army trucks carried approximately 400 reinforcement soldiers into Kyaukkyi Town, Nyaunglebin District.
On 12 April 2021, attacks by Burma Army units in Thaton, Nyaunglebin and Papun districts continued as Burma Army units shelled into villages and fields as they advanced to resupply their camps in these districts.
There are currently over 24,000 IDPs in northern Karen State. There have been 40 civilians killed in the past month by Burma Army air strikes and ground advances, and over 700 killed in the cities as protestors are regularly shot and hunted by Burma Army and Burma police. In one city, 82 were killed in one day. Free Burma Rangers teams continue to respond to all of the attacks and bring help, hope and love to all the displaced people.
Thank you and God Bless you
Free Burma Rangers
11 Year Old Naw MeeMee being treated after Burma army mortar attack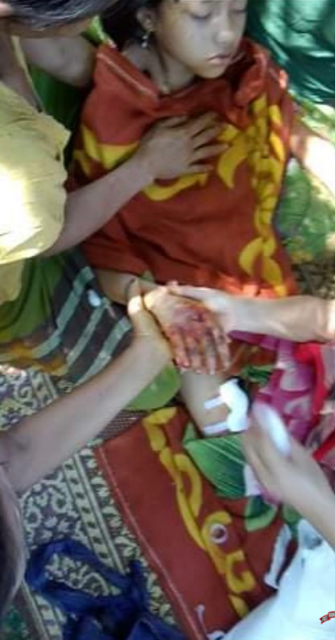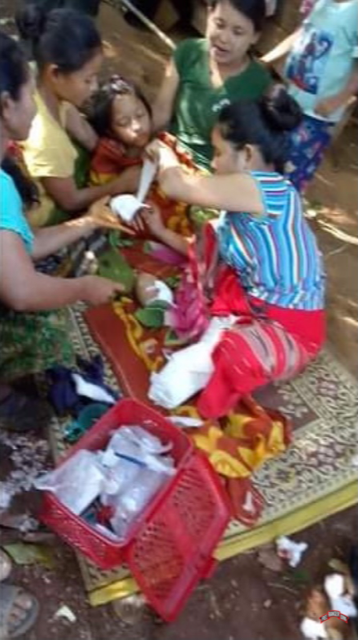 Saw Kay Bu, age 60 killed by Burma army mortar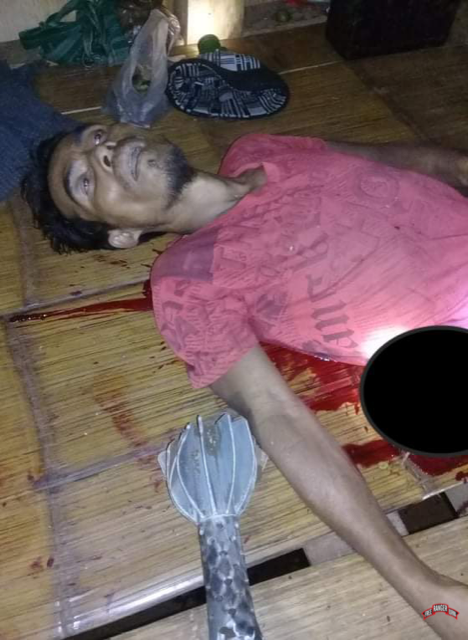 Saw Moe Aye, being treated for wounds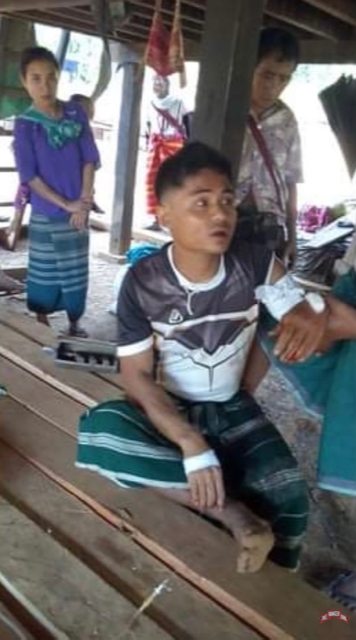 Naw San Chi Myait shot by Burma Army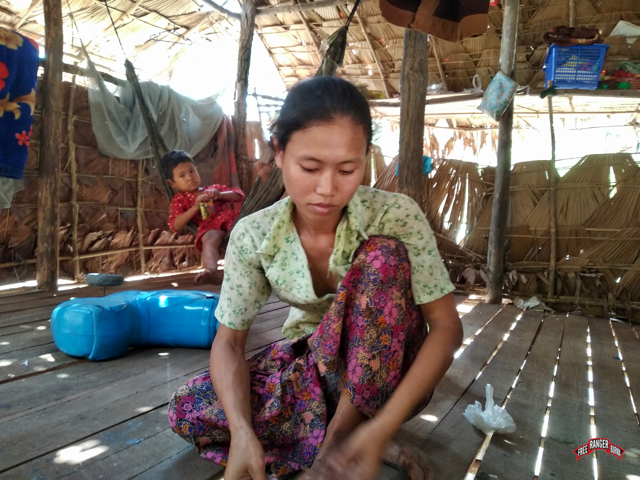 Bullet wound of Naw San Chi Myait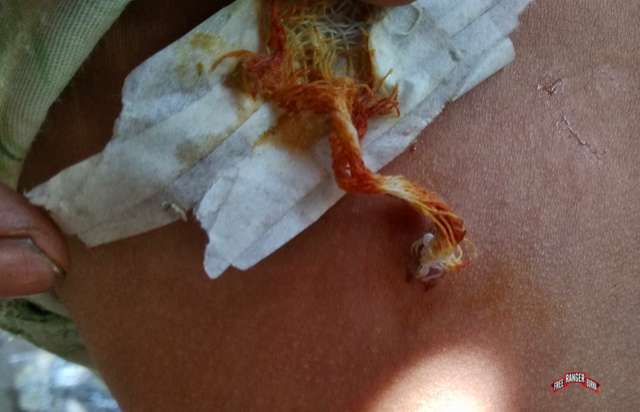 Burma Army fighter jets flying over Dooplaya District, Karen State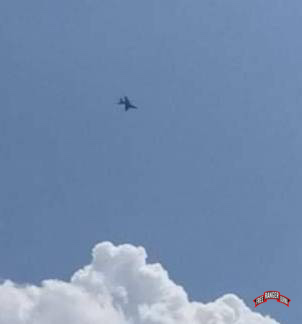 Unexploded mortar in village, Luthaw Township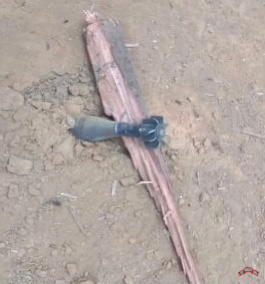 House destroyed by mortar round.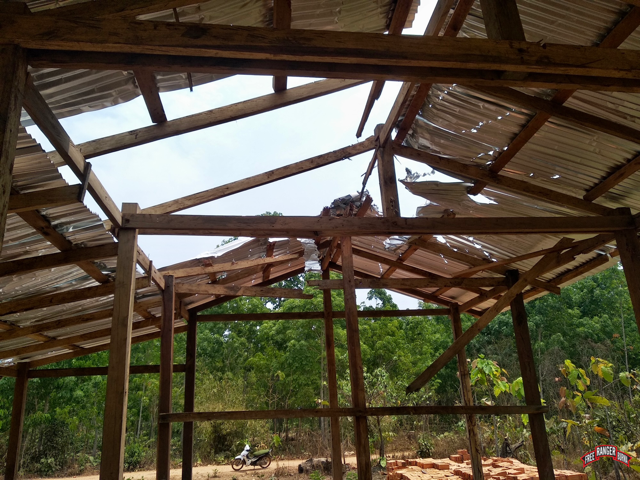 Unexploded bomb that dropped from Burma Army jet.