Reaching Afghan Refugees
1 June 2023
Tajikistan
When the US pulled its troops out of the Afghanistan in 2022, FBR prayed and responded to the call to bring aid to the civilians affected by this quick decision. Unfortunately, by the time our team was in the air the Taliban overthrew the existing Afghan government and set up their regime. Upon landing in Tajikistan, our focus quickly shifted from a relief mission in Afghanistan to locating Afghan refugees, many of whom had to flee when their lives where threatened and families put in danger for their political views and religious beliefs. At that time there were about 16,000 Afghan refugees in Tajikistan; that number has since drastically dropped to around 6,000 but continues to fluctuate as some refugees come across the Tajikistan border for medical aid, while others are relocating to other countries like Canada. We were successful in building relationships with several other groups who also responded to this crisis, including local missionaries who were already reaching out to the Afghan population with food, housing, and the Gospel. We quickly joined forces to help the people of Vahdat, a refugee town designed to host the Afghans fleeing to Tajikistan. By supporting our local team we have been able to consistently help around 400 Afghan refugees with food, supplies, education, and sharing the Gospel.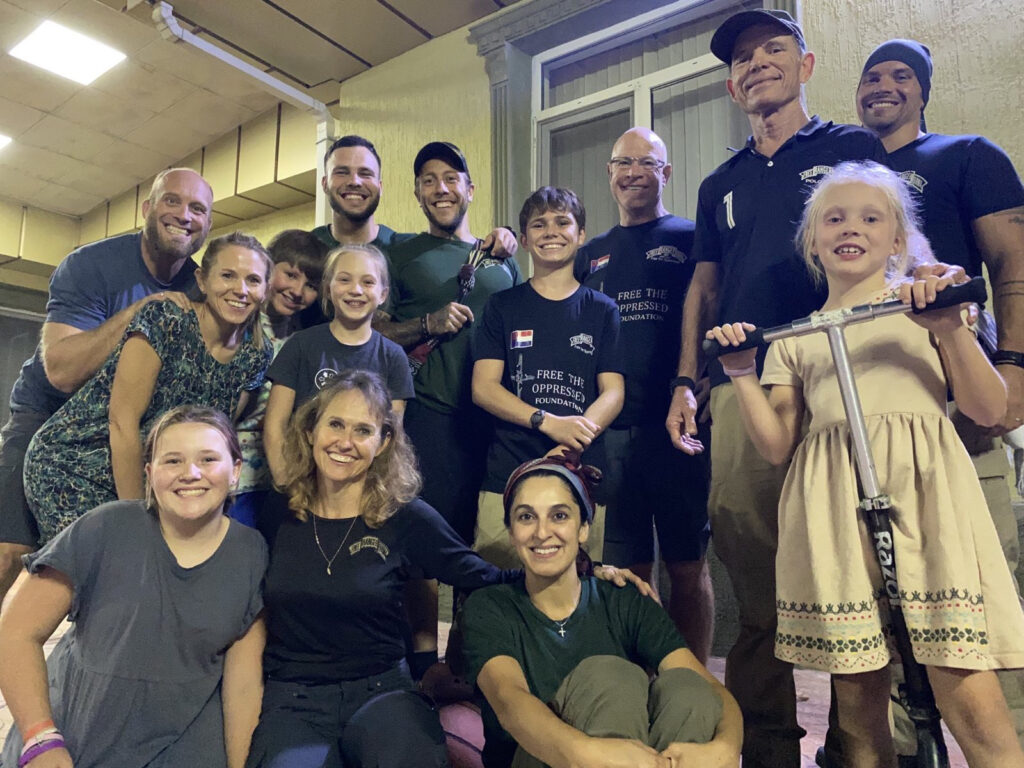 The FBR team has spent the last year running a discipleship training school for Afghan converts who have begun following Jesus, and reaching other Afghans through their own outreach, which they call "Mercy Ministry Outreach." Their goal is to evangelize their fellow Afghans along and across the border. Our Tajikistan team also started a home literacy school that FBR supports. This school provides the opportunity for illiterate Afghan refugee women and children to learn to read and write since they are not permitted to attend Tajik schools.
Their incredible work has continued through this past year and there have been many testimonies we will continue to share as we support the efforts being made in Tajikistan to help the people of Afghanistan. We want to share highlights of what this past year has looked like for our team there.
DECEMBER
Literacy School
FBR has been able to help support the education of several women and children who were illiterate. These refugees have been studying for months and continue to do so at the Afghan school that operates out of a refugee apartment. They are learning to read and write in their mother tongue, Dari; students have learned to identify letters of the alphabet and how to read simple stories and passages from the Bible. They are tested regularly on reading and writing from Scripture. The staff is working hard to teach and develop more literacy materials for further education.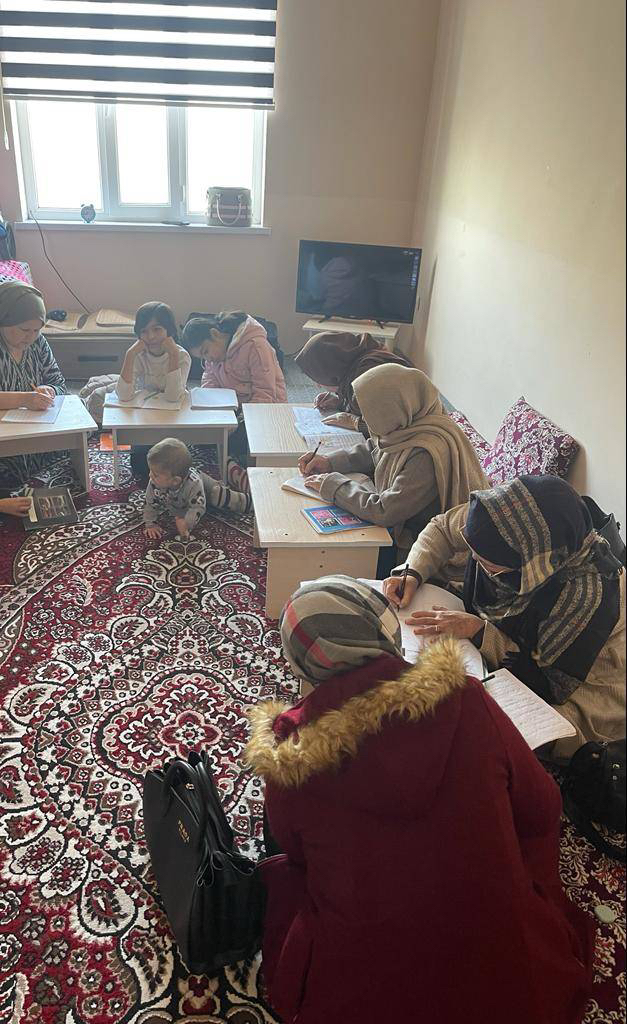 Discipleship Training School
Many of the Afghan refugees we support have had the opportunity through our team to hear the gospel and have chosen to follow Jesus. These new believers are now students of a Discipleship Training School. From November 21 – December 1st, students completed their second cycle of Discipleship and Leadership training. The focus was on careful evangelism, preparing them to go out and practice sharing the Gospel with fellow Afghans and other people. The third cycle began on December 18th for another 10 days, focusing on the discipleship of new believers, and how to plant house churches. We are delighted in the work of our brothers and sisters who pour themselves out to see the Gospel reach the hearts of their people. The students celebrated the first Christmas ever for most of them, this year! They gathered together to share the greatest gift of all, Jesus, who has given them a new hope, life and citizenship. Despite being refugees unable to return to their homeland, nothing but Jubilee shines forth from the photos of them gathered with their festive decorations, food, and worship.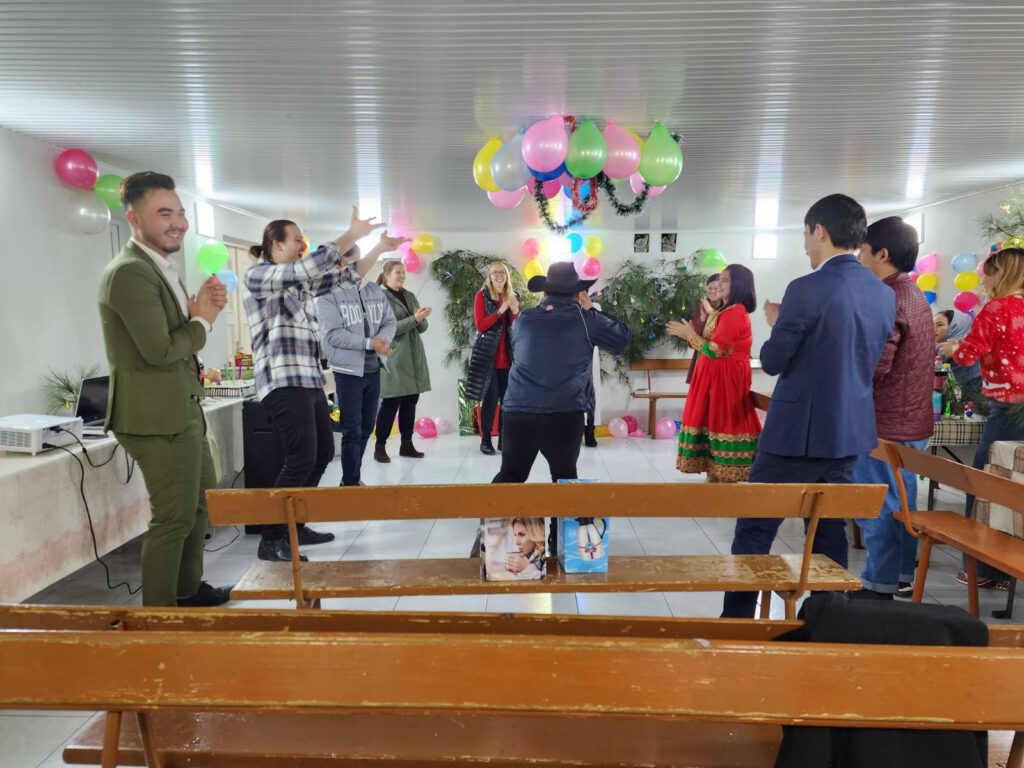 Mercy Ministry Outreach
After Christmas, celebrations the students went out with their teachers and shared the gospel with unbelievers. These students are receiving biblical and practical knowledge as they walk out their new faith in Christ. With the funds given to them contributed by FBR donors, they were able to feed souls and bellies in the name of Jesus. The day after Christmas they went out and distributed food to refugees. The people of Afghanistan and their former Afghan Counsel members shared their highest gratitude for FBR and the Christian church for the blessing of food, support, and care for their people.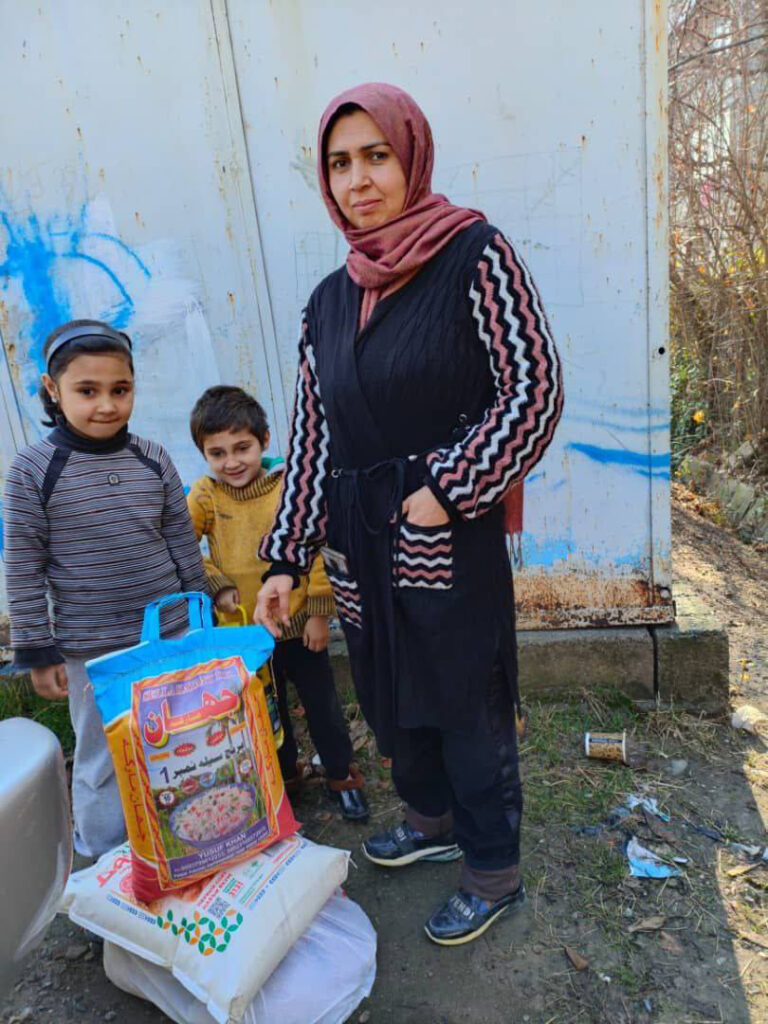 MARCH
Afghan Discipleship Training School
Our Tajikistan team continues to disciple new Afghan believers who are becoming more and more mature in knowledge of Christ and His Word, being well-equipped to follow Jesus and help others. At the end of May, they will graduate their 2022-2023 class and it will be a sweet time to pray, bless, and send equipped Afghan Bible school students to reach the nations wherever God will call and send them.
"Our people must also learn to engage in good deeds to meet pressing needs, so that they will not be unfruitful," (Titus 3:14NASB).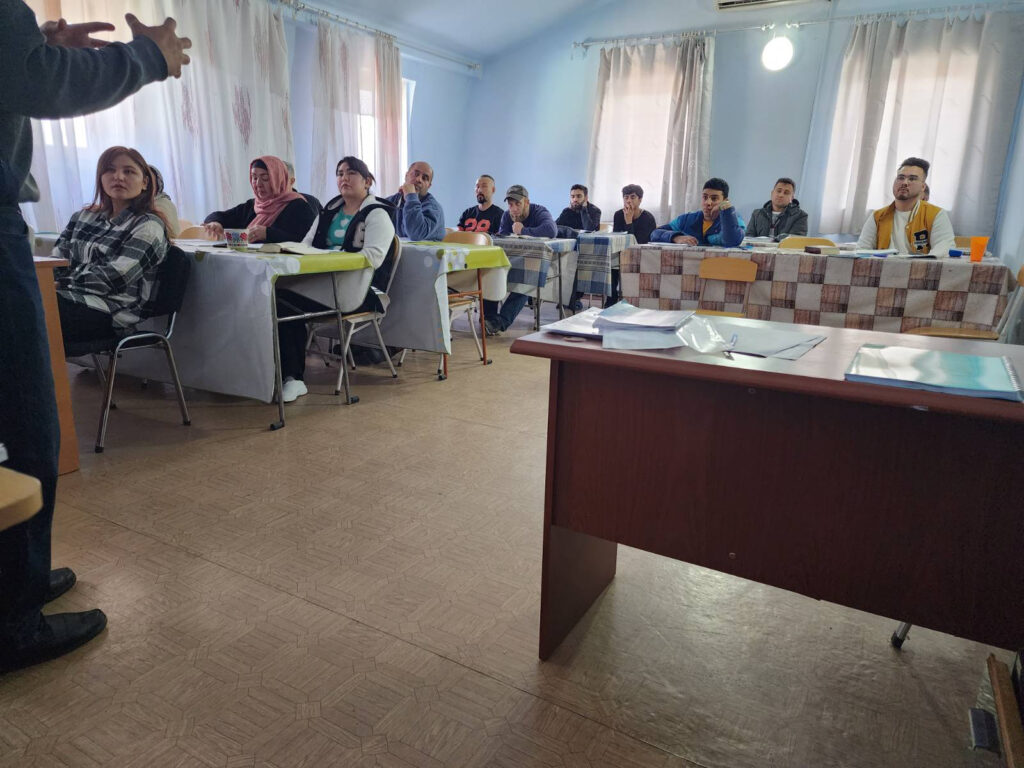 A Student's Testimony from Discipleship Training School
I was born in Kabul, Afghanistan; I grew up in a Muslim family in a Muslim country, in a very tightly Muslim culture. When I finished school in Besud, I came to Tajikistan to study in 2017, before the Taliban takeover. I started studying Sociology at the Tajik National University, now I'm doing my Master Degree at TNU.
In 2021, I met two Tajik Christians; I became friends with them, and they shared the gospel with me. When I read the gospel I realized that the things and views that had been taught to me during my childhood were completely different from the teachings of these Christians. When I saw a way which does not encourage us to commit violence but instead encourages us to love, have peace and forgiveness, I got interested to study and read more about Christ and the Bible.
Before Christ my whole life had been filled with problems. I had almost been deported back to Afghanistan, the university wanted to drop me, I had lost my job; I began to think that I needed to choose my religion by myself. I searched more for truth, instead of just accepting Islam as right. One of my Tajik friends gave me the Bible; I studied and read it. I saw that the Bible was better, and I found the love of God in the Bible. Reading John and Matthew affected me. I found hope in Christ, and I asked God for guidance for truth. I found hope, and love, and the grace of God in the Bible. After a few days, I was invited to become a Christian by my Tajik friends. I was also invited to the church that I attend now. When I found the love of the Lord, grace of God and hope for life, I decided to become a Christian. It has been about eight months since I gave my life to Christ and our Bible school started, where I study. Thanks to God, that now I'm a follower of Jesus Christ. I really pray to God that one day he gives me this opportunity that one day I can share the words of Christ to my Afghan people, my relatives and my family.
Mercy Ministry
The ministry work being done along the Tajik/Afghan border provides an opportunity for seasoned Christians to lead some of the new believers in evangelizing and living by faith. They boldly lay their lives down for the gospel by sharing with Muslims, and doing something they call "Sling Shot Ministry". While the Taliban waits right on the other side of the river from them in plain sight, they keep one eye on Taliban activity and bravely sling evangelism materials across the border to Afghan refugees. Their last mission was successful in slinging across 10 Bibles in Dari, and several mp3 players with audio Bibles, testimonies and "King of Glory" evangelistic messages into Afghanistan.
"Praising God and having favor with all the people. And the Lord was adding to their number day by day those who were being saved," (Acts 2:47NASB).
People are coming to Christ as the team meets the needs of many Afghan refugees on their side of the border with food, clothing, and Bibles. They shared the Good News in five villages of Ishkashim (a Tajik-Afghan border) District. The team showed the Jesus Film with 75 of the villagers who received Bibles afterwards, and four of them gave their lives to Jesus that day. Praise God! Amongst those villages they also gave food, medicine and prayer to 57 families and clothing to many refugees living in terrible poverty.
There are 12 Tajik believers leading the Mercy Ministry team and they are asking for you to join us in prayer as they continue to plan outreach trips along the Tajik/Afghan border. They need funds to buy food packages, medicine and other supplies for Afghan refugees. Please pray that our heavenly Father would provide their team with all they need to minister to the Afghan people, in Jesus' name.