Happy 4th of July From Burma
4 July 2022
Karenni State, Burma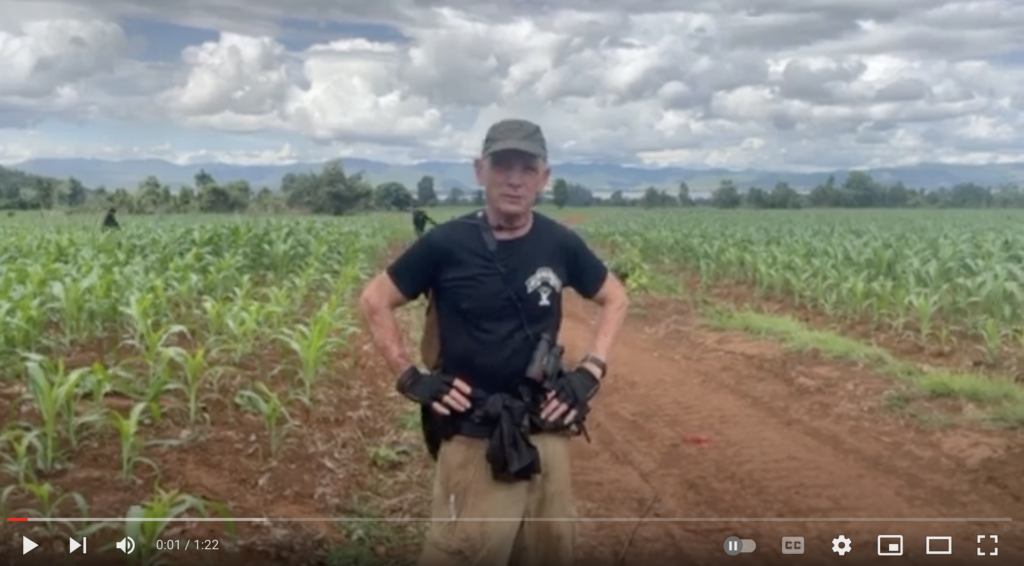 From here in Burma, we thank God for the United States of America. What a great country, founded on the ideals of freedom, justice, and love.
We are in the midst of the war in Burma, seeing people killed and maimed, homes burned, and devastation, and, as I'm writing this, shells are coming in and machine guns are hammering at us. I'm in a small, forward casualty collection point in the jungle with our medics to get the wounded back to our larger casualty collection point behind us. One of our team said, "Today is 4th of July and 'the rocket's red glare' takes on new meaning."
The rockets are real here, just as they were real for Francis Scott Key when he was a prisoner of the British, wondering if, in the morning, the US flag would still be there. The people here in Burma are trying to build a new country and one of their models is America. Their country will be very different than America but it will be a country founded on the same ideals of freedom: freedom to believe in God or not, freedom to have the opinions that you choose, and freedom to change them. This is cherished freedom. I remembered this morning, as we went through abandoned fields and homes, and as we've been helping wounded and dead, how grateful I am for our country.
For me, personally, as an American, I don't think I'd be here except for the generosity of other Americans and their prayers. I thank especially the church in America, that is such a powerful force of love and goodness that God works through mightily around the world. I pray for our leaders and everyone in America, for mercy and forgiveness of all our sins. And I pray for love. Most of all, today, I want to thank God for my country and the shining light of freedom that it is still, all over the world.
When we were on a mission to help in Afghanistan last year, I remember one Afghan leader telling me, "You know, you are not perfect. But it's important that you're trying to be good. Some countries don't even try to be good, but you try and that's important for us. If you back away, America, who is going to step in the gap? I think there'll be people who don't care about being good. So, America, please don't give up leading and trying to be good."
And so, my fellow Americans, let us cherish our country. Be not blind to our own personal, corporate, and national faults, but let us build each other up and continue to thank God for God's mercy to us, and may we have mercy on each other. May we continue to stand up for what is right and true.
From here in Burma, the Free Burma Rangers of all different ethnicities and faiths say "Happy birthday, America!" and from me and my family and other Rangers, we say, "Thank you, Jesus, for our country, and thank you for all countries." God bless America on this 4th of July.
Thanks and God bless you,
Dave, family and FBR