Two Kachin Rangers Pass Away from Sickness
Dear friends and family,
We are very sad to report the loss of two of our Kachin Rangers to illness this past week. Du Du and Maran Brang Awng are both very missed and we mourn their loss.
Du Du, Kachin FBR member since 2007 passed away in a hospital due to a stomach illness on 30 August 2021. He was always as cheerful as you see in his photo below and was a man we all depended on on missions. He decided to follow Jesus after the 2007 training and we baptized him at Tah U Wa camp in Karen State, Burma. His team leader Naw Seng, sent us this message, " Dear Dave, I am very sad, he was my team member in 2007. W hen we finished training, you baptized him at Tha U Wah camp. His mother lives in Myitkyina , Kachin state."We thank God for his life and please pray for his family, especially for his mother in Myitkyina, Kachin State.  We will help them the best we can. His life and service inspires us to go on in Jesus' love and way. Thank you Du Du, we love and miss you.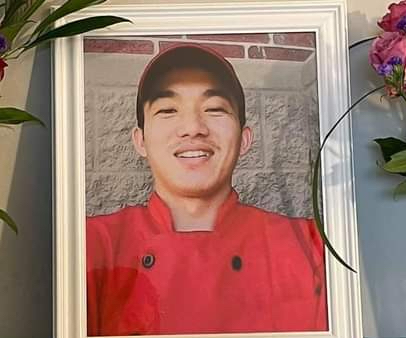 Three days before Du Du passed, we lost Kachin Ranger Maran Brang Awng on 27 August 2021 to a unknown illness in Kachin State. He was from Bhamo and attended FBR training in 2016. After that he went on relief missions in Karen and Kachin State to help displaced people. As his team leader La Ring said, "He was a good brother to the youth and the Rangers." He was a good brother to all of us and was very intelligent and always volunteered for difficult and dangerous duties. He served all around him selflessly and was an example for all of us. We thank God for him and will do our best to take care of his family. And Maran Brang Awng, we thank you for leading and serving as you did. We love and miss you.