Interview With Grandmother on the Run and Update on Burma Army Attacks
May 11, 2021
Dear friends,
Below is an interview of a 100-year old Karen grandmother who had to flee her home and an update on recent Burma Army attacks. The grandmother told us, "It is not so easy to run away from the Burma Army when you can only walk." She is just one of more than 40,000 people who are in hiding from Burma Army attacks, hoping the Burma Army stops attacking so they can go home and plant their farms before rainy season sets in.
"It's not so easy to run away from the Burma Army when you can only walk": 100-year-old Karen Great-grandmother.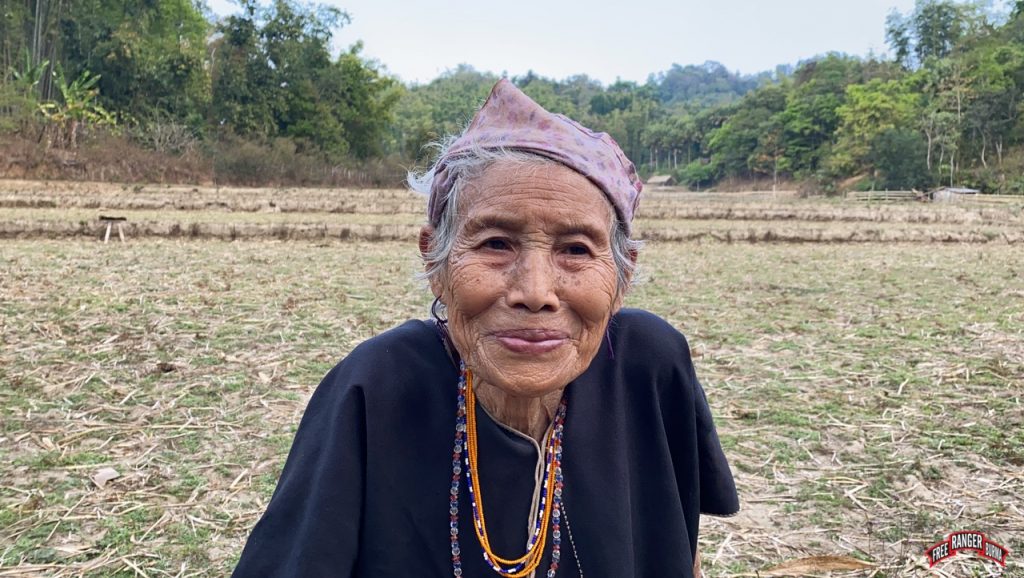 The old woman moved carefully through the stubble of the rice field, supported on either side by two of our Rangers. She was one of the 272 people who had fled the village of Tha Kaw Tho Baw in northern Karen State. Starting from February and continuing still, the Burma Army has repeatedly attacked her village and other villages as well. Over 40,000 people are displaced in northern Karen State, where she lives. She, her family, and all the people of the village hide in the jungle or in nearby villages.
I went up to help her and I asked, "Grandmother, how can we help you?"
She replied, "I am ok, your nice young men are helping me already. You know, it's not so easy to run away from the Burma Army when you can only walk."
I asked her. "How old are you, grandmother?"
She replied, "I don't know. I am somewhere between 95 and 100 years old, I think. I remember when I was a young girl the Japanese invaded and forced us to flee into the jungle and it seems like I've been fleeing from the Japanese or the Burma Army my whole life. But I'm used to it and God is with us and my children take care of me and you all help us. I will be OK."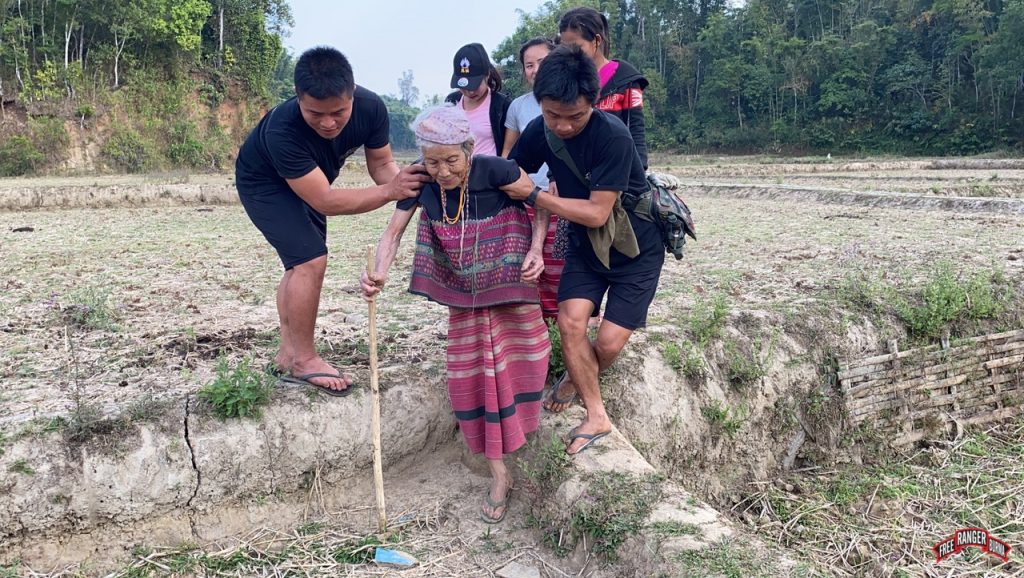 Later that day we heard the Burma Army had pulled back and that she and the other villagers could go home. We helped her to go home and she was very happy to be sitting around her fireplace in her bamboo house with her children, grandchildren and great-grandchildren. Afterwards we went up to the school where they had their first day of class after two weeks of hiding. The children were singing, and then chanting their lessons as a teacher taught mathematics, language, social studies and the Bible. That day and the next, villagers kept coming back until the village was settled again. We left happy to be able to help.
But one week later the Burma Army attacked the village again and every person, including the old grandmother, was forced to flee. She is still alive and still strong and says she will go home again when the Burma Army stops attacking her. The children are studying in the jungle.
We pray for her and with your help we have been able to get food to her, her family, every person who has been displaced in this village, and the over 8000 other displaced people, and to get tarps and school supplies to those who need them so that their studies can go on. This has been a miracle and we thank you all and God. The grandmother's village is only one kilometer from the nearest Burma Army camp and they flee every time they are attacked. But as soon as the Burma Army pulls back, they go back home and re-plant their fields.
The head man of the village told us, "This is our land, God gave it to us. We are happy to share it and welcome everyone including the Burma Army as guests. But we will not let anyone take it by force and so we will resist the Burma Army and always will keep coming back to our homes, no matter what they do. Thank you so much for being in this with us and please thank the people around the world who pray for us and give us the help we need. Please tell them we have a good life and that God has given us good things in the midst of evil. And that we are together with all people in the world who love freedom, and God is always with us."
Thanks and God bless you,
Dave, family and FBR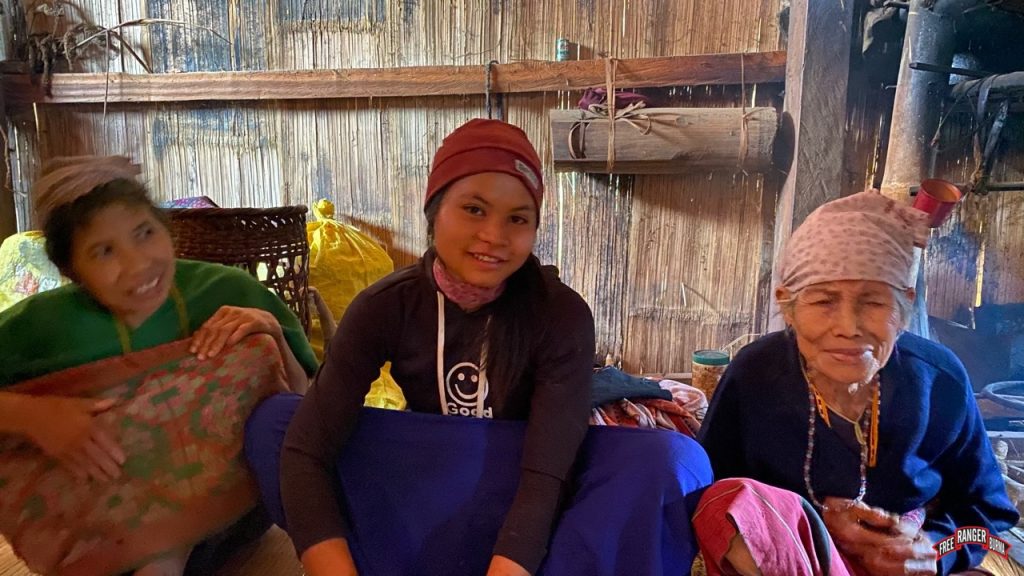 The old grandmother with some of her family.
Update from Butho Township, Mutraw District, Karen State
8 May 2021, update: Now there are over 40,000 IDPs in northern Karen State. Yesterday, on 7 May, at 1153hrs local time, four jets came and dropped eight bombs in Saw Bweh Der area, Kaw Pu Village Tract, Bu Tho Township, Papun District. No casualties have been reported as the villagers are in hiding in the jungle .
Also, on 7 May, 1130hrs local time, Military Operations Command (MOC) 8, Light Infantry Battalion (LIB) 410, based in Kaw Pu camp, shot 13 mortar rounds at Lay Taw Kaw, Toe Nyo, and Noh Pu villages, Kaw Pu Village Tract, Bu Tho Township. They shot at civilians who were doing their daily work and forced the villagers away from their rice fields. No casualties were reported but a food shortage will come as attacks continue.
Thank you and God bless you,
FBR
Below are pictured children at their school, which they've fled from and returned to many times, playing and studying.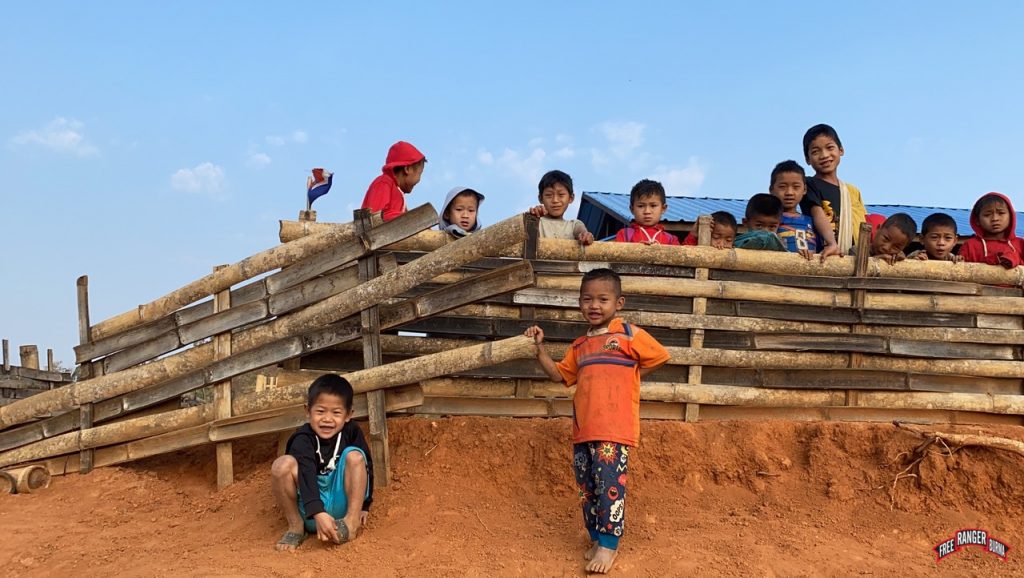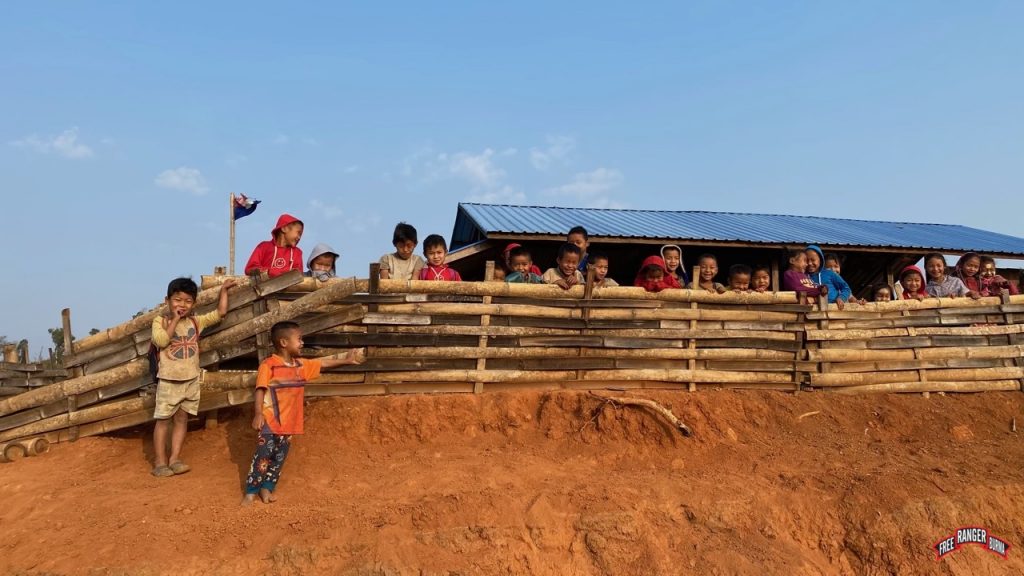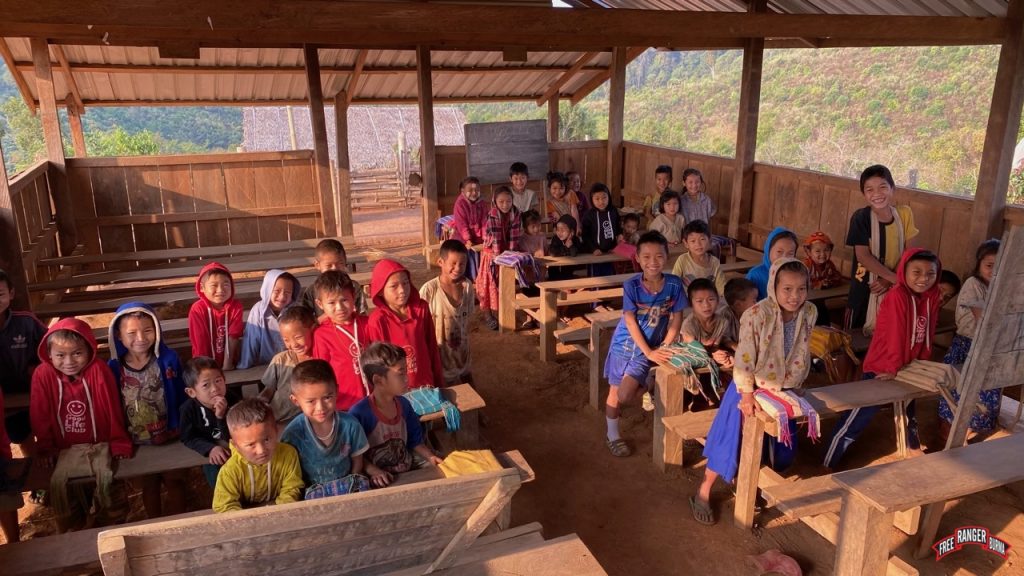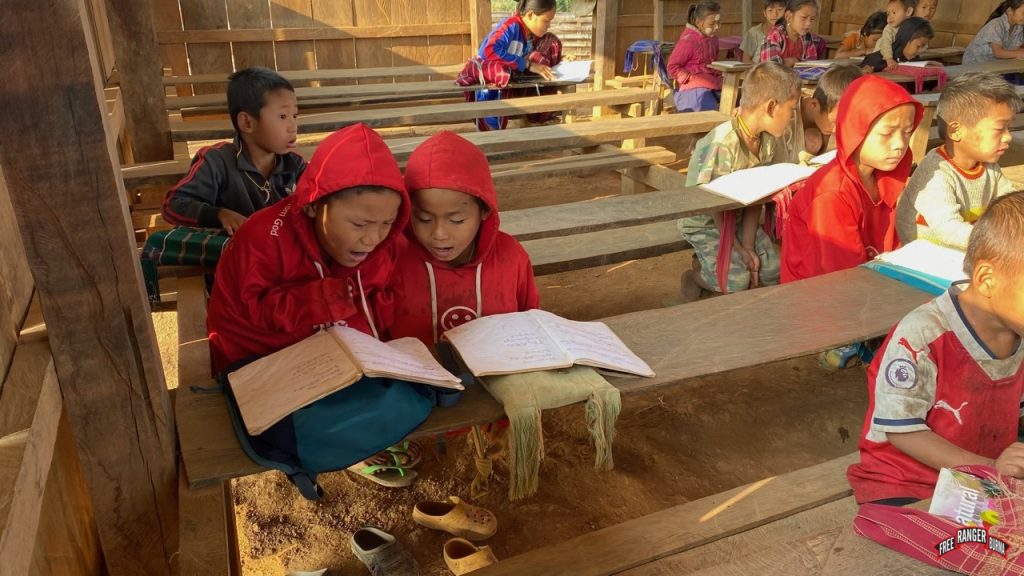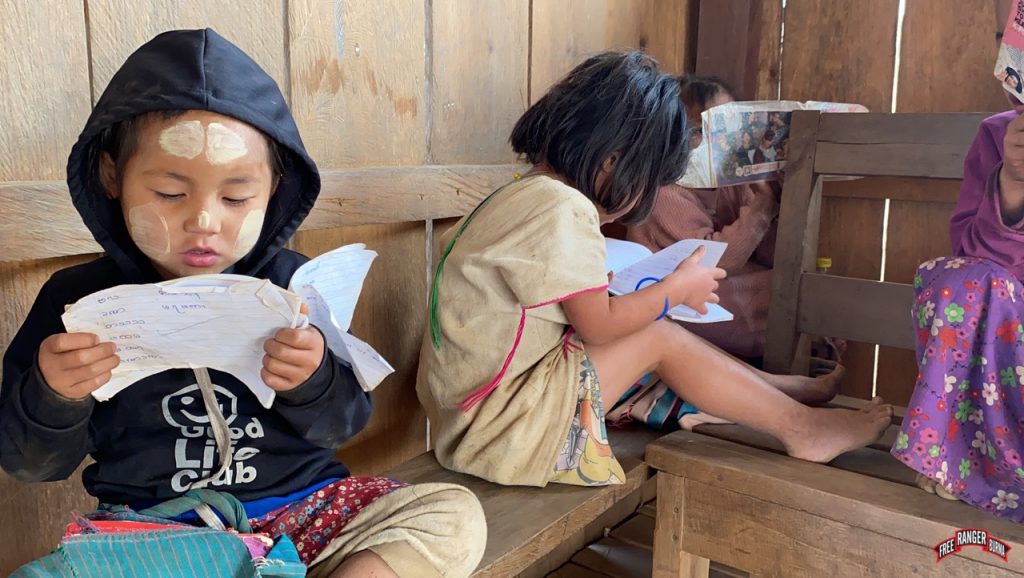 Love each other.
Unite for freedom, justice and peace.
Forgive and do not hate each other.
Pray with faith, act with courage, never surrender.