An Asymmetrical War of Love vs Hate
Even Though Over 6,000 Karen Are Displaced by Burma Army Attacks, They Do Not Give Up Love or Hope
19 February 2021
Luthaw Township, Papun District, Karen State
Dear friends,
Thank you for all your love, prayers and help for those in need in Burma. The Burma military has increased attacks against its own people in the cities and plains of Burma and increased its attacks against the ethnic Karen in the mountains of eastern Burma. Now there are 6,000 newly displaced people here and we are thankful we can provide rice and medical care to all who have fled. This is a miracle and we thank God and all of you for your generous and speedy help. This is asymmetrical warfare. The Burma Army shoots, displaces, kills and destroys but the people help each other and help us so we can feed, care for, shelter and love those who are under attack. The way of love will win and will outlast the dictators. You all help make this possible.
Right now there are over 6,000 displaced people here in Karen state. Over 4,000 are displaced in Dwe Lo Township, Papun District;1,300 are in Ler Doh Township, Nyaunglebin District; and over 900 are newly displaced in Lu Thaw Township, Papun District — 709 of these fled attacks last night. We are here with our teams sharing the love of Jesus and providing rice, medical care and tarps. The people are not crushed and, as a smiling Karen pastor told me, "We are not afraid. It is the Burma Army who is afraid and they know they are wrong. Their own people are against them and they will lose. We will not give up."
A Karen leader told me, "We are in solidarity with the Burmans in the cities and plains. We will do our best to help them. We are in this struggle together for a new Burma that all can share in."
The mothers and children all laughed and sang during the Good Life Club program. At night six of these families sleep next to us and we are woken each day with the sounds of the children laughing and playing with our monkeys and dogs. The people have hope and a belief that the Burma Army will fail and that God is with them and so are many around the world. Thank you all for being in this with us.
Love,
Dave, family and teams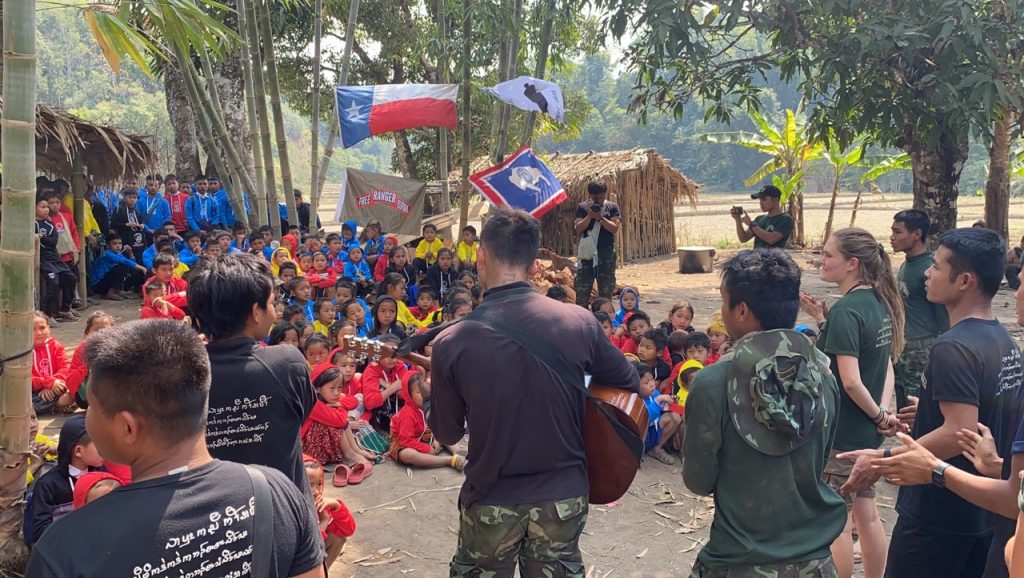 Unity in the jungle as Arakan, Karenni and Karen team members sing for the displaced children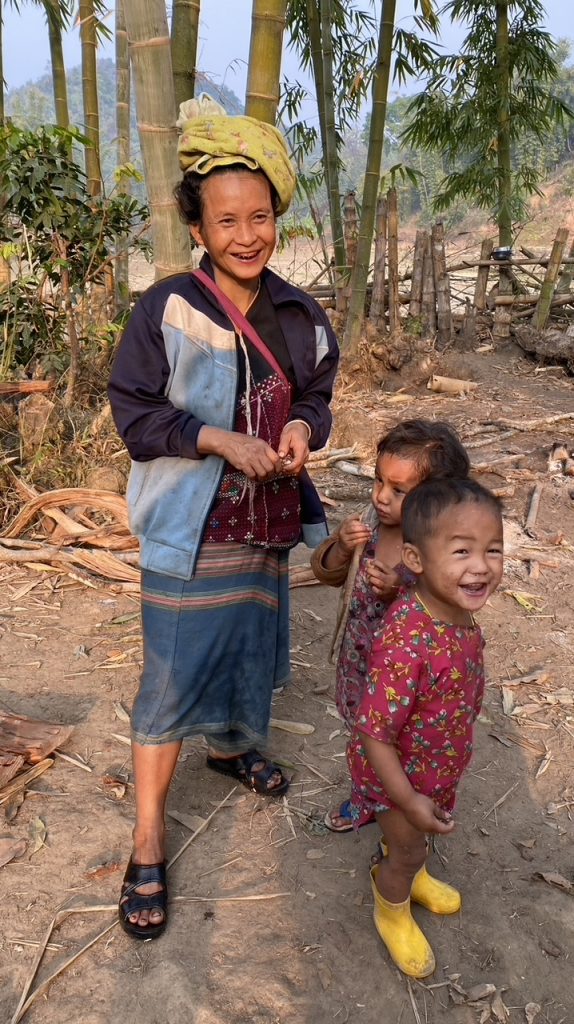 A Karen mother at the end of the childrens program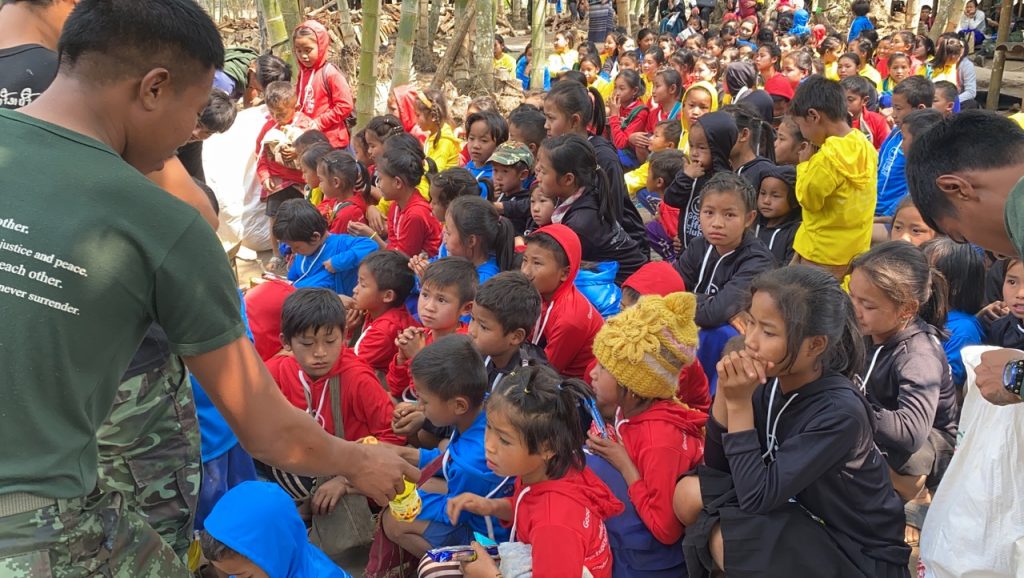 Arakan, Karenni and Karen team members give out snacks to the kids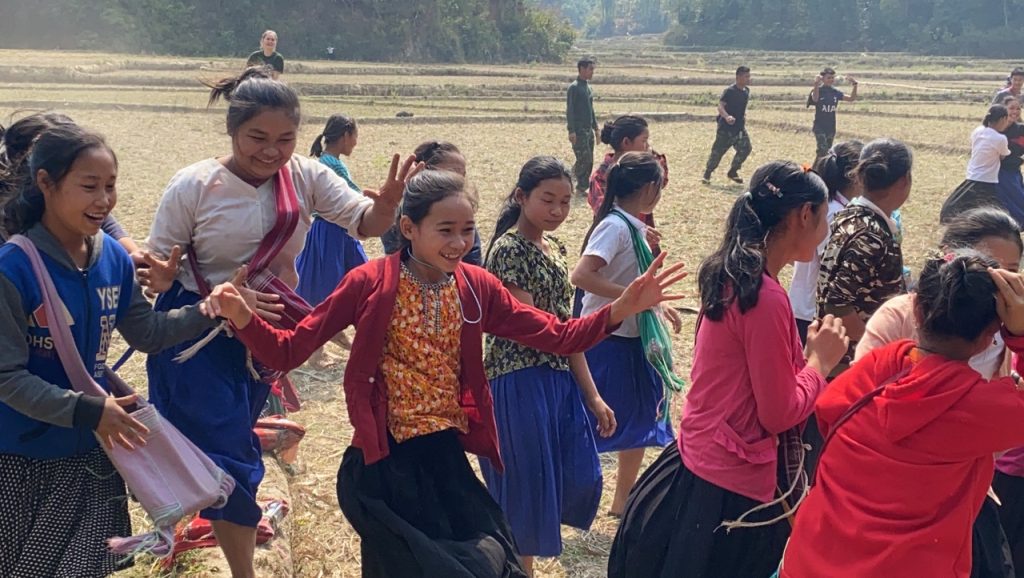 Displaced but not misplaced: joy in play and loving each other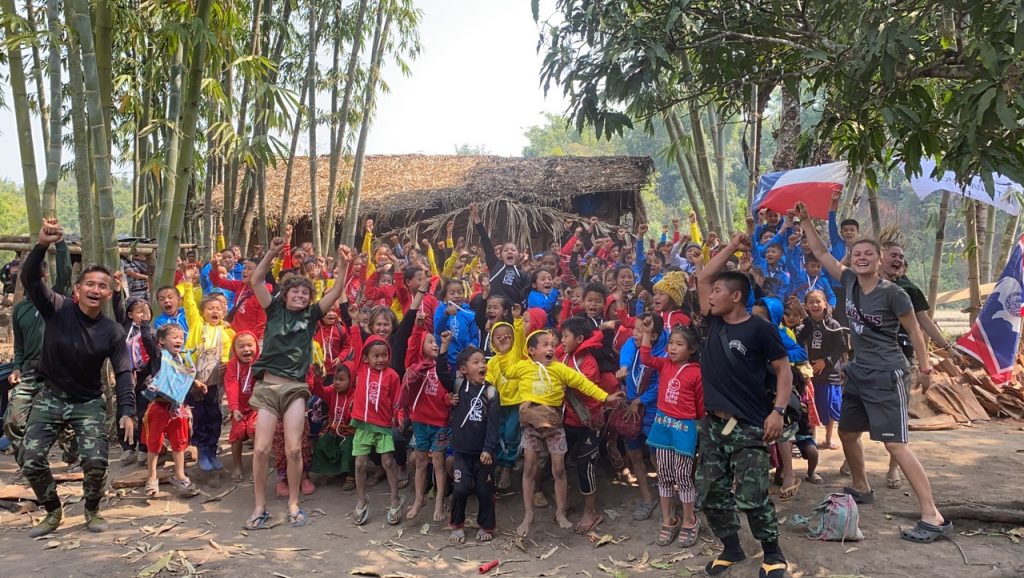 Displaced children and team members sing together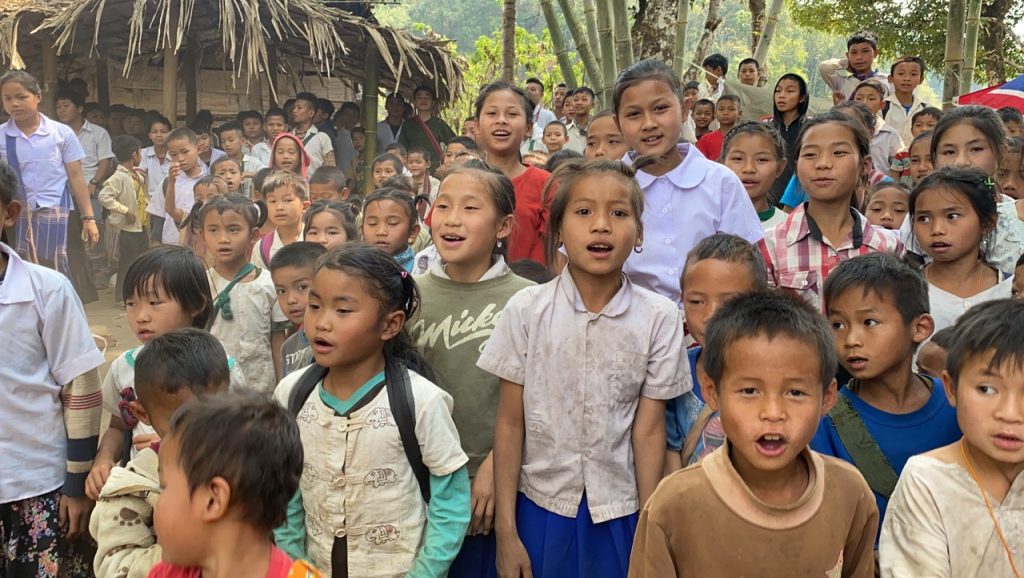 Displaced children sing together near Tha Kaw Tho Baw, Luthaw, Karen State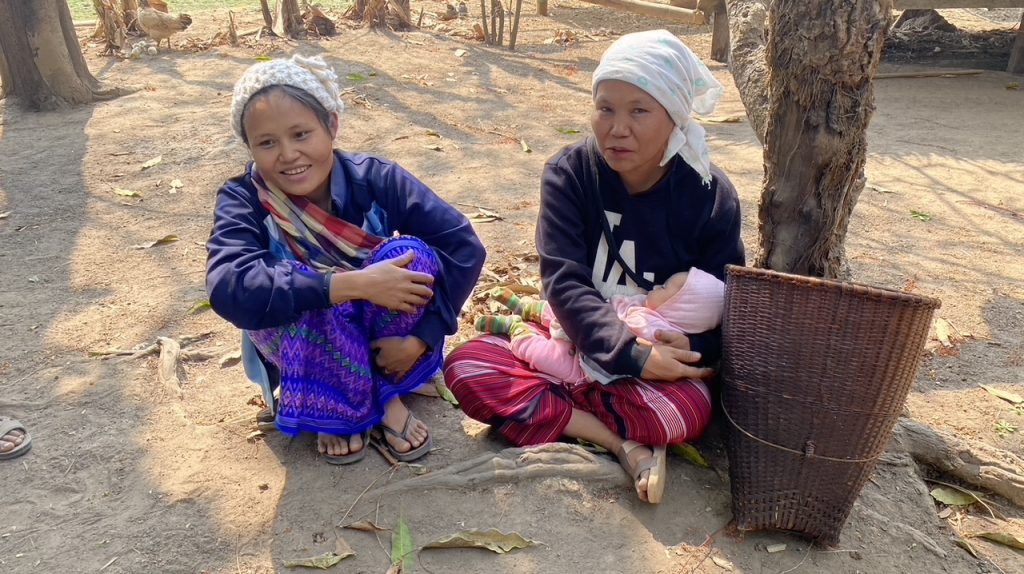 Displaced mothers watch their children have fun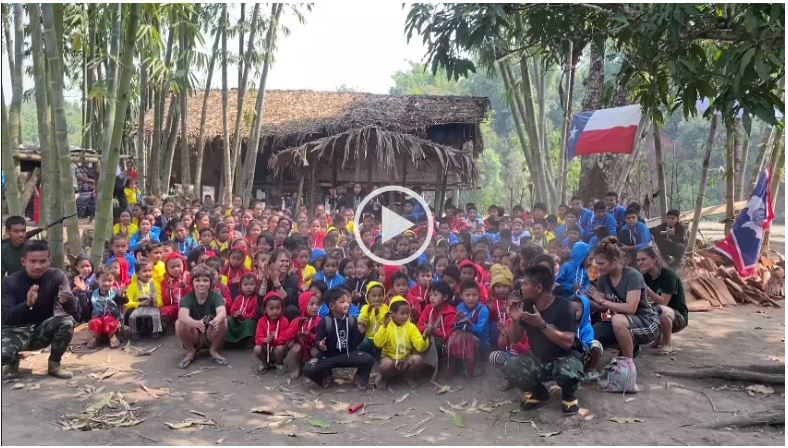 Displaced children showing joy in the midst of trial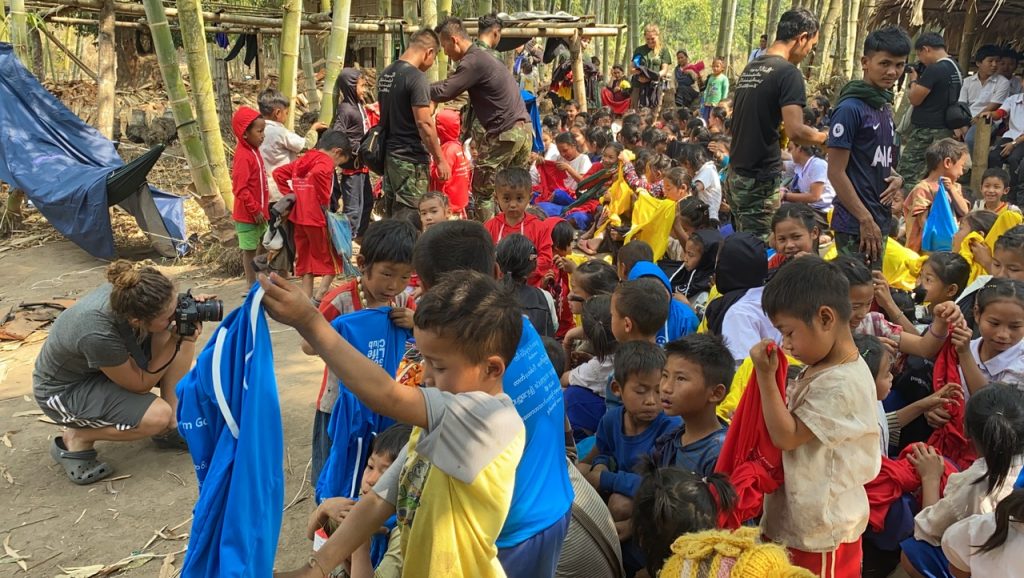 Karenni FBR gives out GLC shirts to the children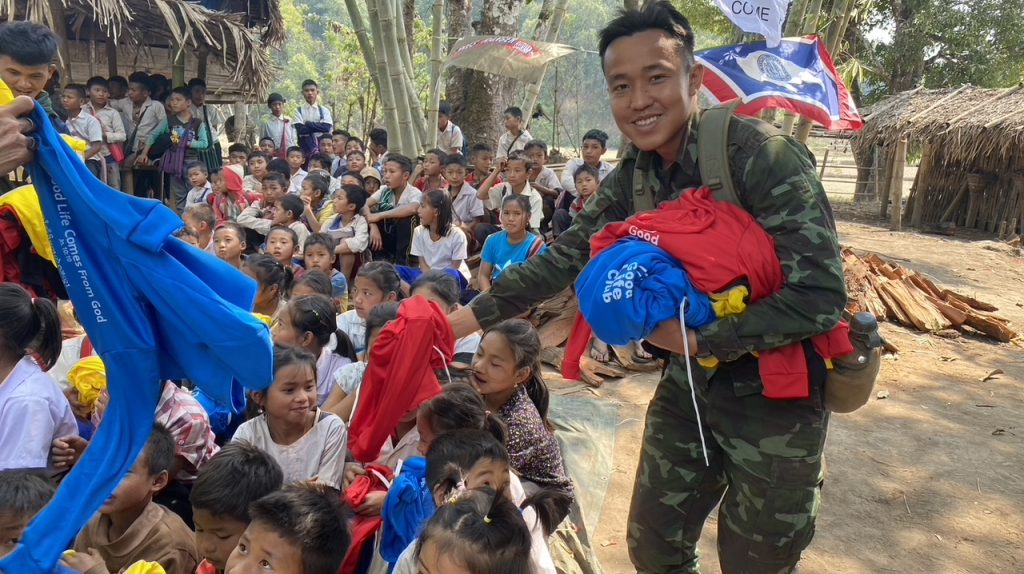 Karenni FBR gives out GLC shirts to the children