Karen Villagers Protest Burma Army Shelling and Ongoing Presence in Camp
9 January, 2021
Karen State, Burma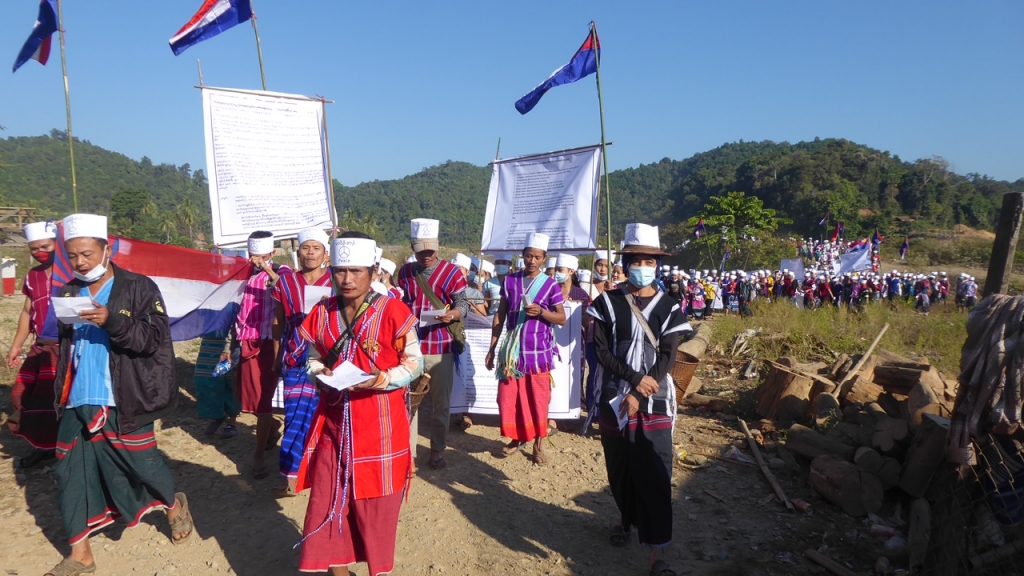 On 6 January 2021, Karen villagers who had been chased out of May Way village in Dew Lo, Mithraw( Papun) district, gathered their courage and returned to their abandoned village . They carried signs demanding the Burma Army stop shelling the village and surrounding area, and leave the camp that they, the Burma Army, constructed near the village. The villagers marched through their abandoned village and past the bamboo outer fence of the camp. The Burma Army did not shoot at the villagers during the protest.
Villagers say they are hopeful that the Burma Army will leave. As per earlier ceasefire agreements the Burma Army is obligated to leave the camp; but so far they have not. Instead the Burma Army has increased its shelling and attacks on the local population.
Now there are daily clashes between the Karen soldiers and Burma Army in this area. Please pray the Burma Army would leave and that the villagers could return home.
Thank you and God Bless You,
Free Burma Rangers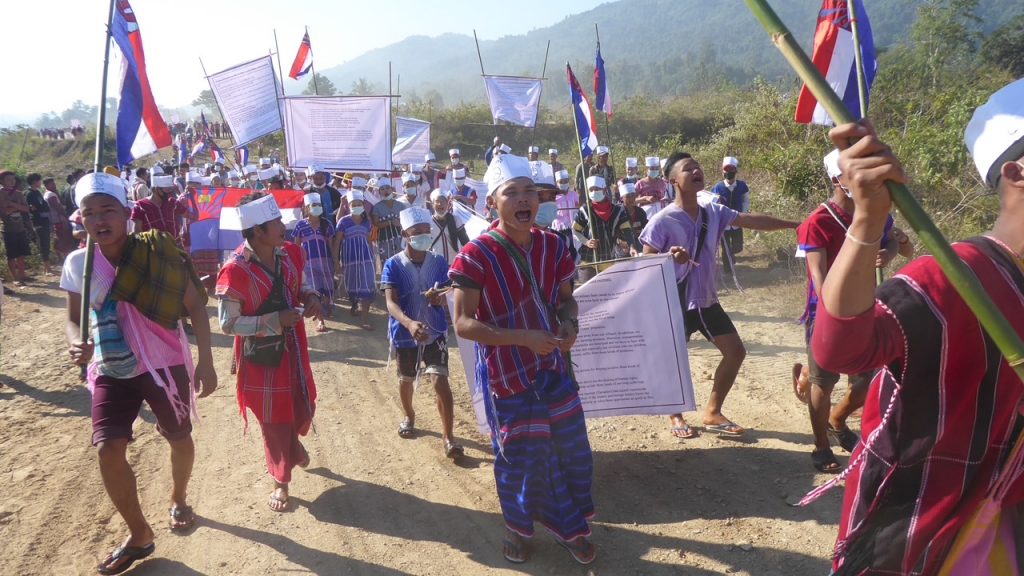 Villagers march to protest expulsion from May Way village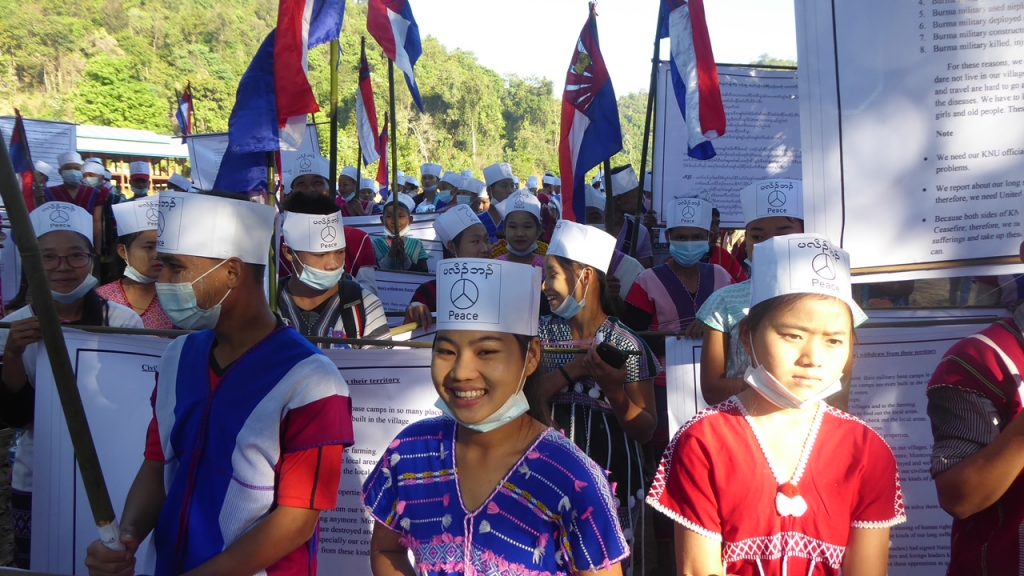 Villagers marching in protest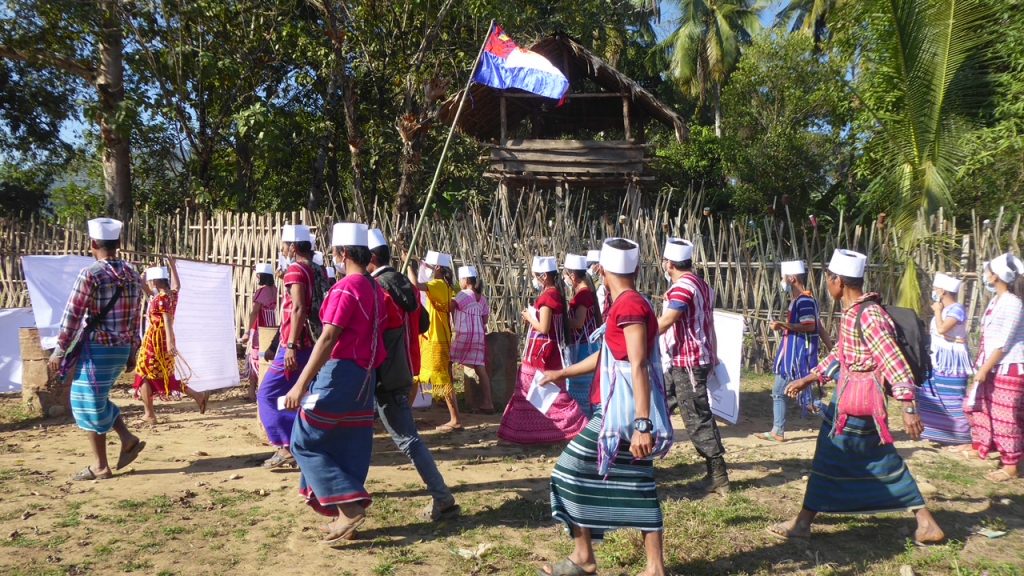 Villagers march past the bamboo outer fence of the Burma Army camp near May Way village