Burma Army Attacks in Three Areas of Karen State
January 1, 2021
Karen State, Burma
Dear friends,
Here in Karen State, eastern Burma, the Burma Army has stepped up its attacks, resulting in families being forced to flee their homes. This past week there has been fighting and more people displaced in the May Way area of Dwe Lo Township, Muthraw District, Karen State. The Burma Army patrols, attacks and breaks the ceasefire rules. The Karen National Union (KNU) warns them but the Burma Army ignores these warnings. Back on 1 December, the fighting started between the KNU and Burma Army in this area and continues. The Burma Army attacks with all their weapons and fires mortars into villagers' fields. The villagers run away to the jungle or other villages. The Burma Army has a camp in May Way and has now moved reinforcements of 200 troops from Battalion (Bn) 338 into Kae Su Village. Now more are coming from unit Ya Bn 339, commanded by Kyaw Zwa Lay and Aung Myo Way. Bn 339 has two 60mm mortars they use to shoot at villagers. Bn 339 may replace Bn 338. Now more Burma and Border Guard Force troops are arriving at Kae Kaw Burma Army camp. Before this, on July 22 2020, the villagers asked for the Burma Army camps to be removed but the Burma Army refused.
At the same time, to the west in the Nyaunglebin area of western Karen State, two Burma Army battalions, LIB 359 and IB 75, launched patrols to the Muthe area. They plan to rebuild the Ler Doh (Kyauk Kyi) -Hsaw Hta car road from the plains to the Salween. This is in direct violation of ceasefire agreements. Burma Army troops advanced and took security measures; resulting in clashes between the Karen National Liberation Army and Burma Army soldiers. The Burma Army troops also took over the KNU Maw Day COVID 19 screening point. And now one battalion of IB 57 has reinforced the Burma Army units already there.
After graduation of the new FBR teams this week we will take all the new teams and go to help the displaced people as best we can. Thank you for being in this with us and the people here.
God bless you,
Free Burma Rangers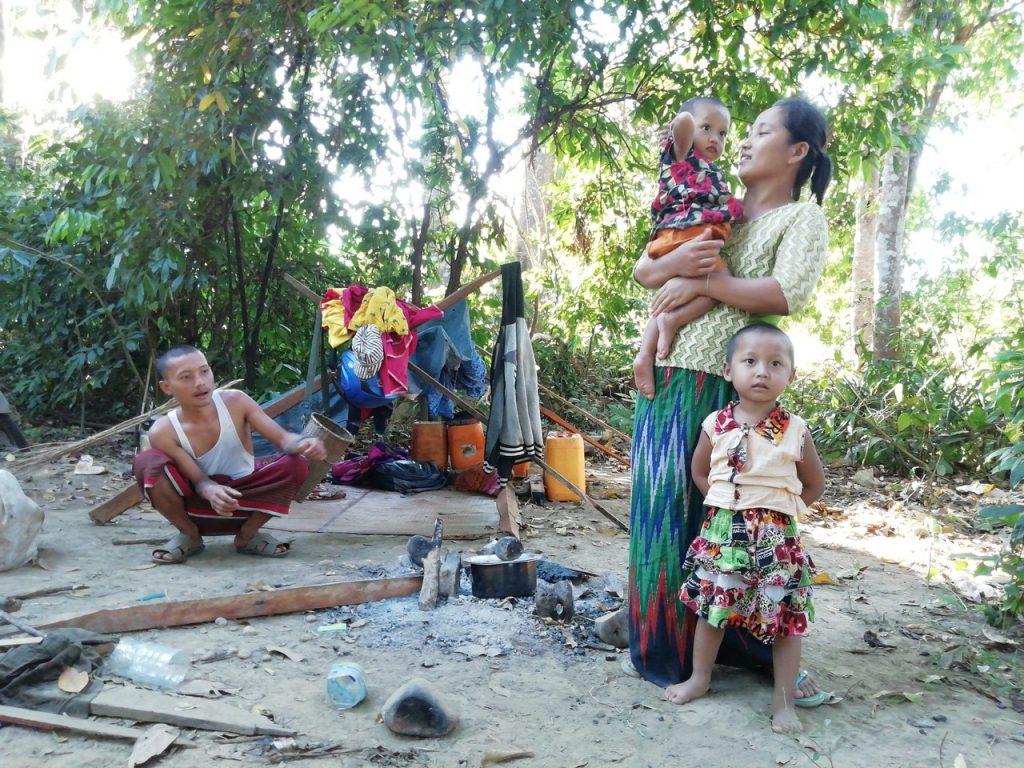 Family hiding from the Burma Army in May Way area, Eastern Karen State.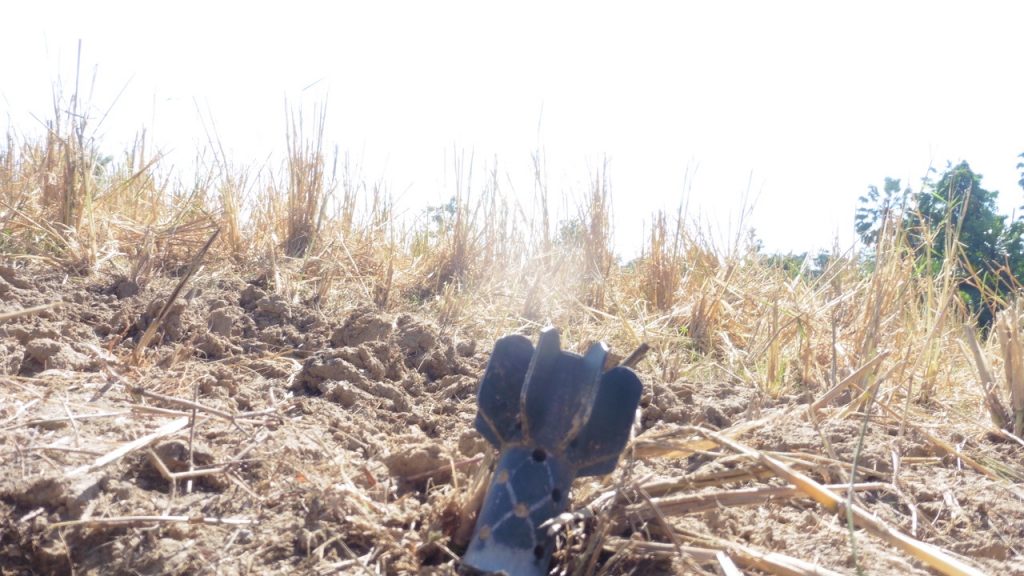 Burma Army Mortar shell in May Way area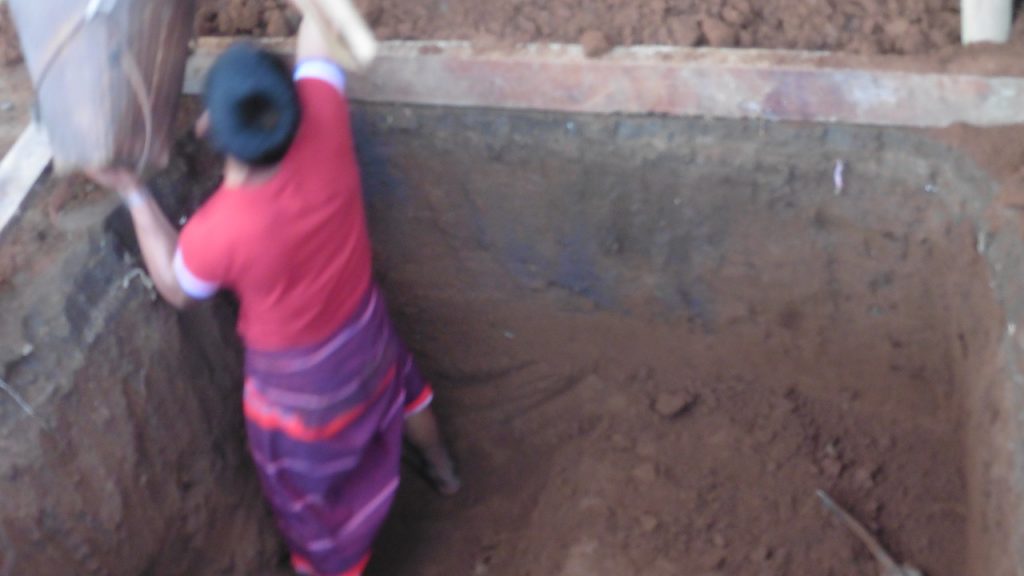 Villager digs a bunker under his home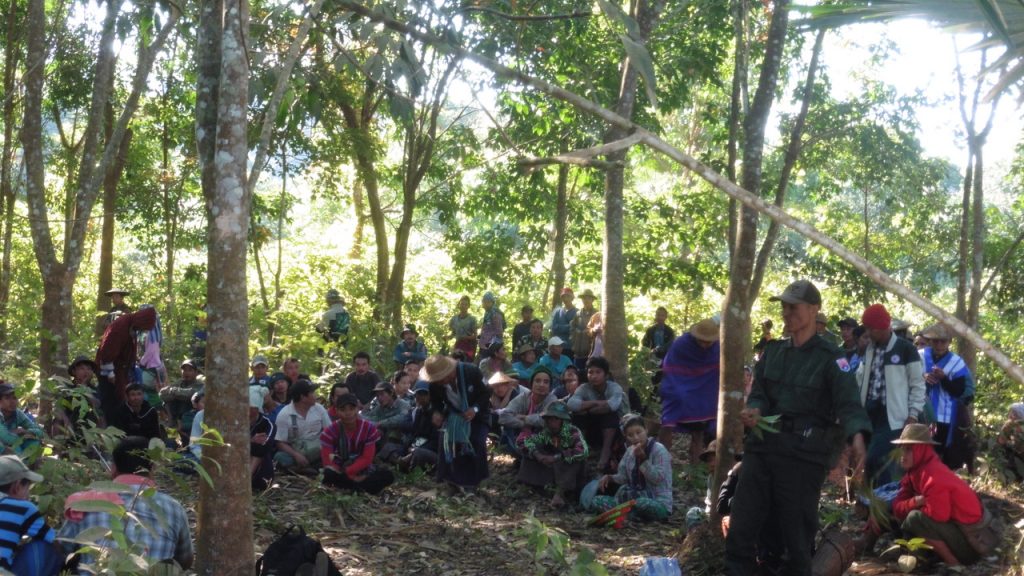 FBR team coordinates help with villagers in hiding
FBR medic treats a sick child in hidin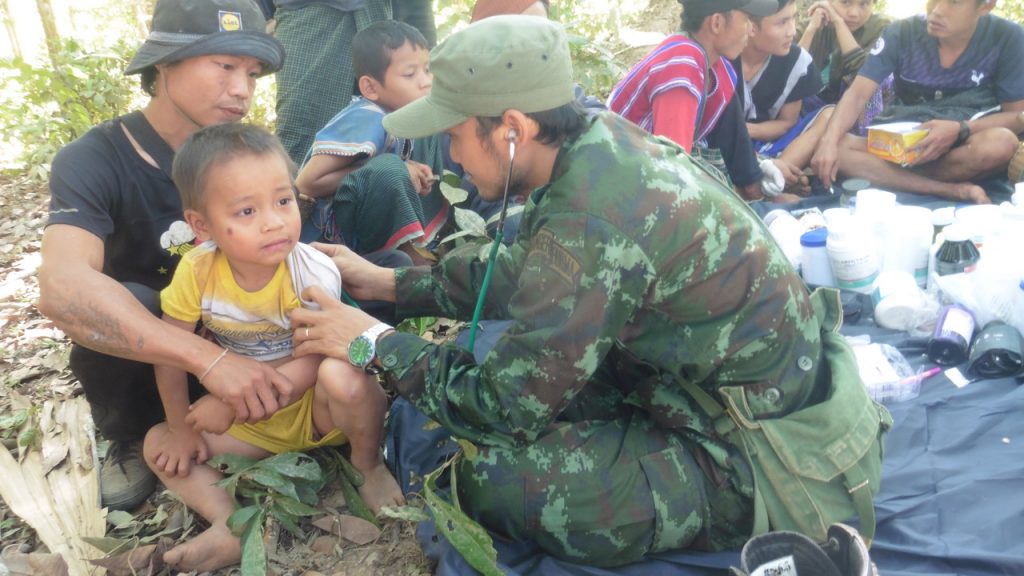 g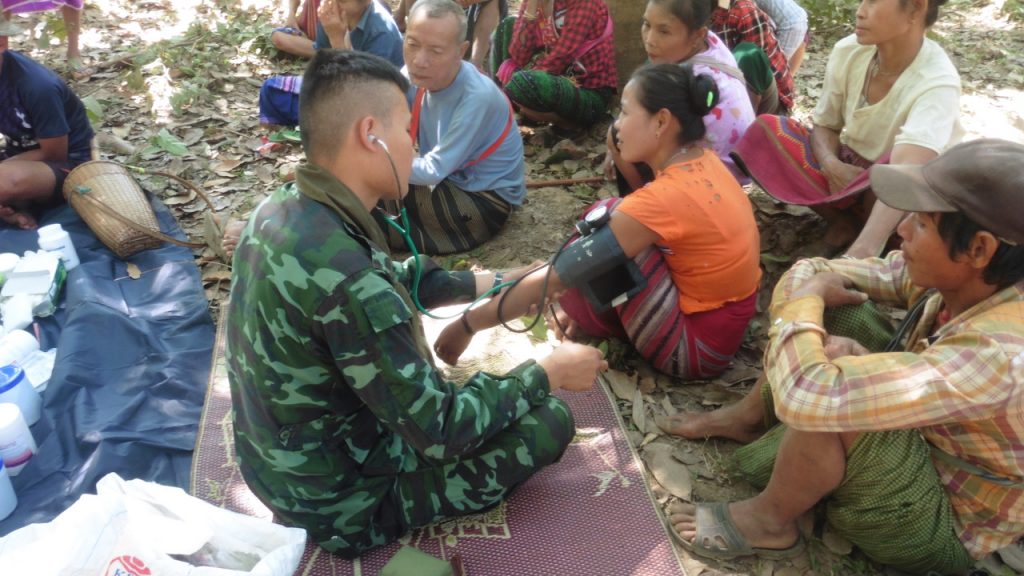 FBR medic cares for the displaced