An Update from the Eubank Family
8 October 2020
USA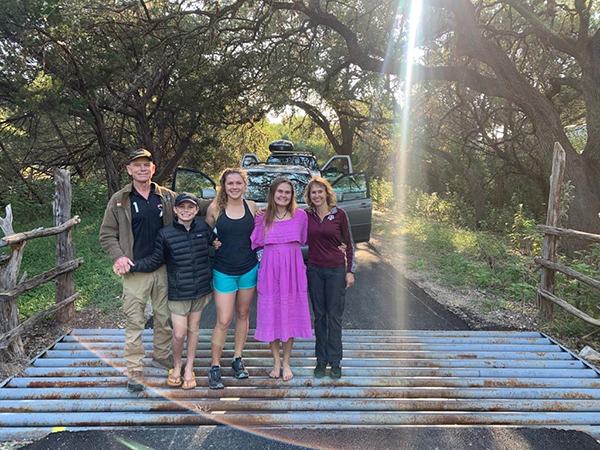 Dear friends,
Thank you for your love, prayers and support over our time in the US. We've been able to see friends in many states, including a trip to Washington, D.C., where we met with friends in Congress, held showings of the FBR film, and participated in the 2020 James W. Foley Freedom Awards where we were honored with the 2020 Humanitarian Award.
We enjoyed seeing our friends including congressmen Gohmert, Higgins, Abraham, and Babin as well as meeting new ones including Congressman Davidson and Congressman Crenshaw. We also met a group of congressional wives who pray every day for our country and were able to give them the FBR movie and latest book. They said they would put it in the hands of the president as one of the ladies is an advisor. In between meetings we had interviews every day with different news agencies – Christian and secular – where we shared about the situations in Burma and Syria. We were also able to go to the White House to meet with the Vice President's staff and members of the National Security Council who have been following our work. We were asked to stay closely connected with the NSC as well as the White House on the situations in the Middle East and Burma.
One of the showings was at the Museum of the Bible and included guests from Congress, USAID, Radio Free Asia, the State Department, and even Shaun Alexander, a former Seattle Seahawks MVP! We are grateful for everyone who helped make that trip possible, especially our government liaison Erica Kasraie who organized the event, additional meetings, and helped us navigate DC.
It was a blessing that all these meetings started and ended with prayer and we were very encouraged by all the people we met who told us that it was Jesus who sent them to DC and it was Him they were serving.
After D.C. we went to South Carolina to see friends and then to Texas to visit Sahale and Suu and share at Texas A&M. We loved being together again as a family and enjoyed time on campus together. Karen, Pete, and myself are now in the Middle East for a mission and to follow up on our work here – encouraging new believers rebuilding churches, helping build a new church, helping with relief, and encouraging the leaders of every ethnic and religious group.
Below are some photos from our summer and fall in the US as well as a video from the VIP film showing at the Museum of the Bible. We are grateful to everyone we've met these past few months and look forward to when we can see you again.
Thank you and God bless you,
Dave, Karen, Sahale, Suu, and Peter Eubank and the Free Burma Rangers