Eubank Family Summer and Early Fall Schedule 2020
29 July 2020
USA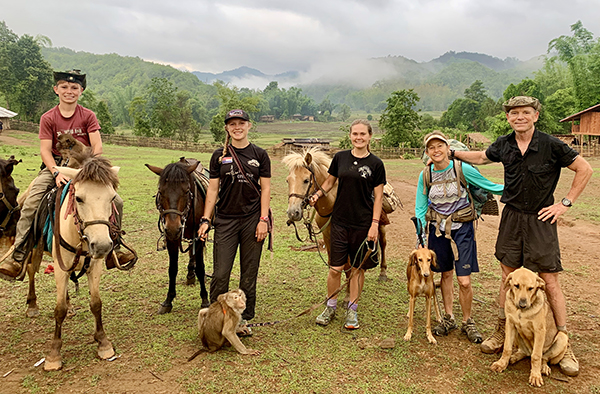 Dear friends,
Thank you so much for your love, support, and prayers. We are now in the US for meetings and to put Sahale and Suu into Texas A&M in mid-August. Here are our rough travel plans and we hope we can see some of you. We also hope you will be able to learn more about FBR through the FBR documentary and the new FBR book. Both are available through Amazon.
As we prepared to come to the US I felt God remind me that:
God is bigger than any problem and Jesus is the answer to all problems. Thank God all the time!
God has different ways for us each to respond and we are so grateful for each of you in our lives.
We need to repent and ask Jesus to forgive our own sins before we address other people's sins.
We should only say and do what God has us say and do and then when God leads, go boldly with freedom, joy and love. God is with us!
Thanks for making this mission possible! Here is our schedule:
(**dates means not confirmed yet)
July 25-29: Washington State meetings, and travel across Washington to Idaho
‪July 29 -2 August: Idaho Falls area for FTO/ FBR board meeting
August 3-5: Jackson, WY meetings
‪August 6-10: Cody, WY rodeo and speaking event
August 11-13: Colorado
August 14: drive to Raton, NM, to see relatives
August 14-15: drive to Texas
August 16- 26: Texas A&M and area
‪**August 27-31: not sure yet maybe Alaska
‪**September 1-7: maybe Alaska
**September 8-14: Maybe TN or MO then DC
September 14-19: Washington, D.C.
**September 20-29: maybe NC, TN, MO and then Texas and fly out of ‪the US in September
Thank you and God bless you,
Dave, Karen, Sahale, Suu and Peter Eubank