Burma Army Kills Villager, Attacks Villages, and Burns Down KDHW COVID-19 Public Health Checkpoints in Karen State
3 June 2020
Karen State, Burma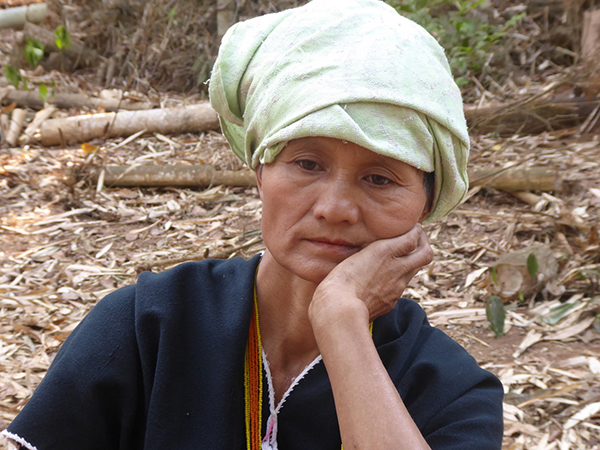 In May, the Burma Army burned down four COVID-19 public health screening points and drove families out of three villages in Mu Traw (Papun) District, Karen State. In spite of the ceasefire agreements between the Burma Army and the Karen National Union, the Burma Army has not stopped attacking the Karen people.
Burma Army Kills Villager in Mu Traw District
In March and April, the Burma Army shelled five villages in Luthaw Township, Mu Traw District, which displaced over 3,000 people. On March 31, the Burma Army shot and killed Saw They Mi, a 55-year-old villager from Hit Baw See who tried to cross a road at 6:54 p.m. (coordinates N 18 24 560 E 97 03 525) near Saw Mu Plaw Village. The Burma Army shot at anyone who tried to retrieve his body and then burned the body. At great risk, the local FBR team was able to get to the site of the killing and document this. The Burma Army shells and shoots at anyone trying to cross the road or work their fields nearby. At the time of his killing Saw They Mi was carrying betel nut to trade for rice as Burma Army attacks last year prevented him from growing enough rice to eat this year.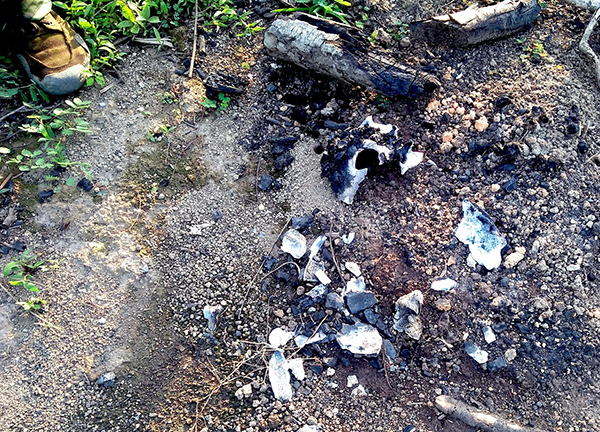 Our team responded with help for his widow Naw Yu Mer and with food, medicine and relief supplies for the other displaced families. Naw Yu Mer is 42 years old and is now a widow with five children – three girls and two boys.
The day her husband was shot she was with him helping to carry the betel nut. As they crossed the road near Saw Mu Plaw Village the Burma Army opened fire. When Saw They Mi was shot and killed she ran and hid in the jungle to wait for him. He never came. She hid all night and the next morning walked home.
When she told her children, they began to cry and could not be consoled. She said that the children would not touch the little cakes her husband had made for them before he left. They have lost all interest to go to school; they are too sad.
"What can I do, how can I take care of them?" she asked.
As I write this report near to where he was shot, I ask, "Why and how does this keep going on? Who will stop the Burma Army?" I do not know the answer, but I do know God cares, others care, and we care. As Jesus leads us, we will try to help Naw Yu Mer and the people here.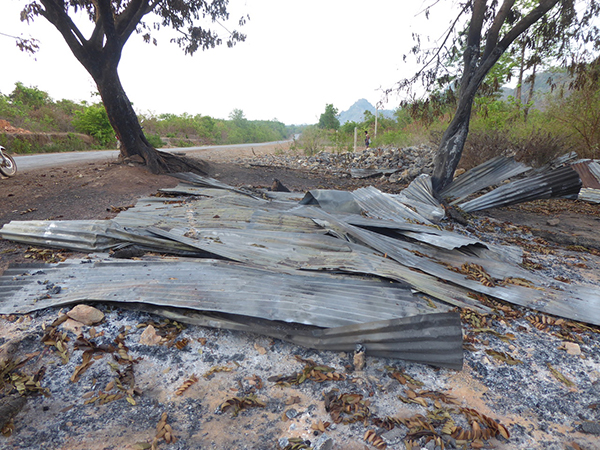 Burma Army Burns Down Four KDHW COVID-19 Checkpoints
On May 6, the Burma Army burned down four COVID-19 screening points run by the Karen Department of Health and Welfare (KDHW) in Dwe Lo Township, southern Mu Traw District. These health screening points were in place to educate the people and stop or slow the spread of the virus. The Burma Army attacked and burned them all down.
Then, on May 19, the Burma Army captured nine villagers from To Tha Lay Ko and Baw Lo villages near Thu Mwey Hta in Butho Township which is in central Mu Traw District between Dwe Lo Township to the south and Luthaw Township to the north. There were seven men-Saw Pa Nu, Saw Pa Blae, Saw Ku Htoo, Saw Pah Thaw Ko, Saw Pa The Ko, Saw Pah Naw Nu, Saw Myo Say and two women- Naw Ker and Naw Pae.
A few days later on May 22, the Burma Army attacked three villages also in Butho Township. Over 100 families fled these attacks and are still in hiding. The rainy season has begun and the families need shelter from the rain. Malaria is also prevalent now and so the families face the triple risks of death from the Burma Army, malaria and other sicknesses with increased risk due to exposure and food insecurity. We are now on a relief mission to these areas with our horses and mule team carrying medicine, tarps, clothes and Good Life Club (GLC) supplies for children. Led by our local FBR teams, we will give out the relief supplies, encourage the families and their children and try to put a light on what is happening here.
Thank you for all your help in making these relief missions possible and for those who help us get the horses and mules we need to carry the needed supplies.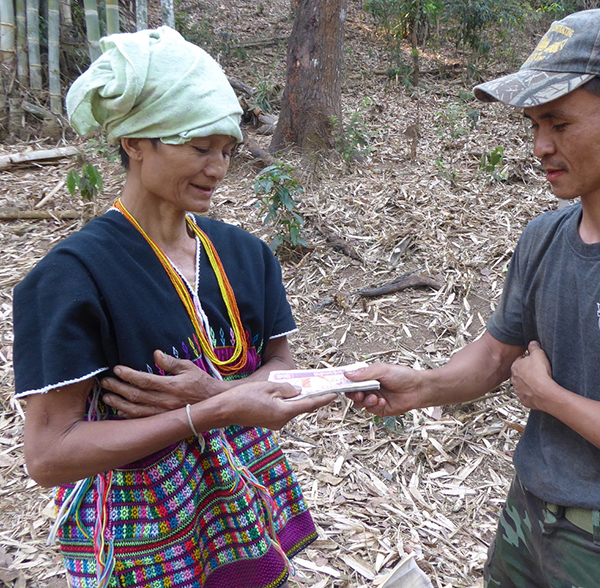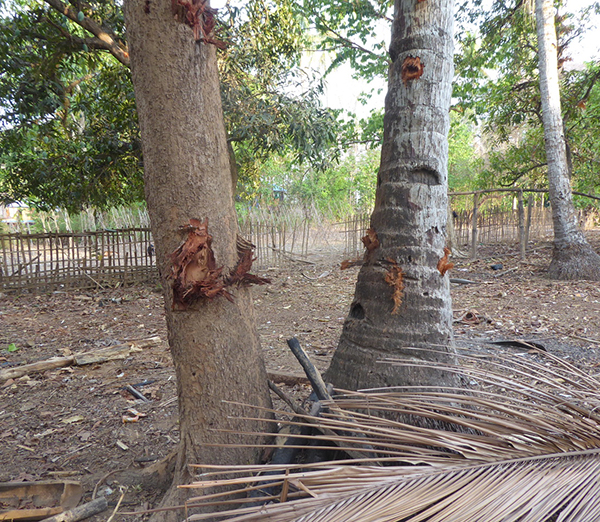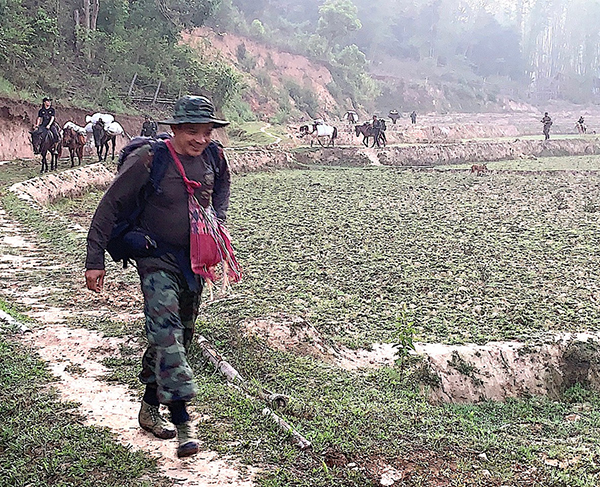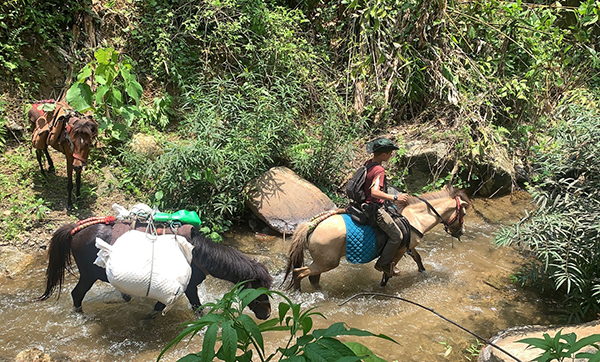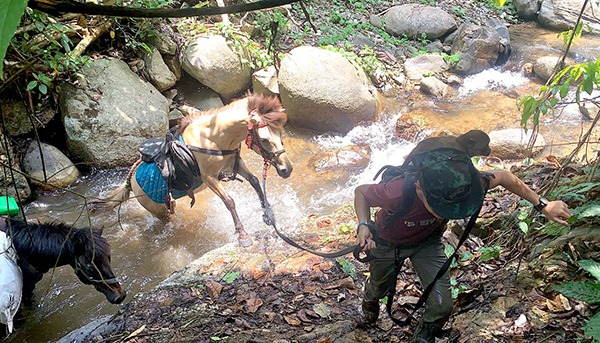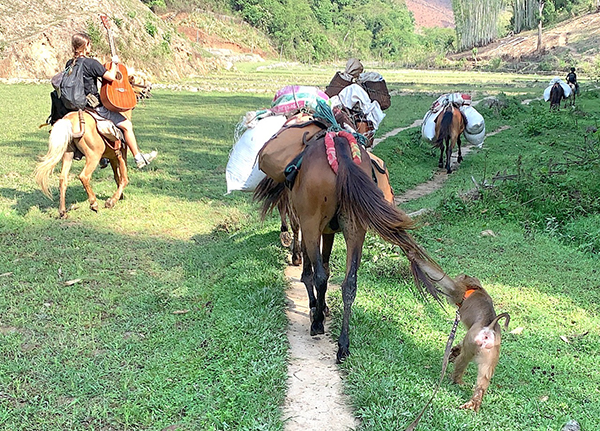 Thank you and God bless you,
Dave, family, and team