Remembering Uncle Gene: WWII Paratrooper, Mentor, Advocate and Friend
27 May 2020
USA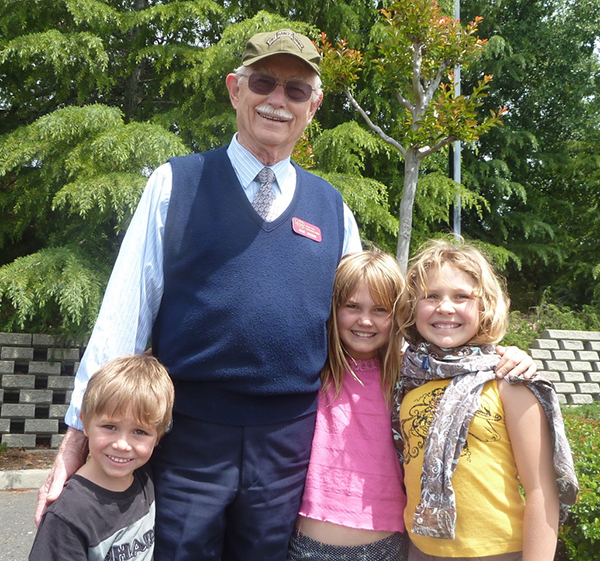 Dear friends and family of Gene Goodin,
We share with you the loss of Gene Goodin our uncle, friend, WWII paratrooper hero, Free Burma Rangers (FBR) advocate, and mentor. He was our hero and a strong reinforcement to us through all his years with FBR. He prayed for us, gave us advice, advocated for us, spoke and presented for us, and encouraged us to follow Jesus first and never be afraid to do God's will. He was 96 years old.
With Gene it was never about being safe, it was about doing the right thing. He understood our mission and the risks and backed us all the way. He was one of us before we were even us and knew what needed to be done. There was a bond of understanding that went to my soul. He was God's special man for me and FBR.
Gene was a paratrooper saint to us and all the Rangers in FBR. He met us when we came back to the US and each time he boosted our morale and faith. We loved his strength, big smile, hugs and when he shook my hand he always crushed it, even in his nineties.
Gene was first of all a man of God and a solid support in our lives and the lives of many others, including where we first met at Park Boulevard Presbyterian Church in Oakland, California. He was also a decorated paratrooper in WWII with the 101st Airborne division and jumped in the D-Day invasion. Some of his actions were portrayed in the movie, Band of Brothers. He fought heroically and was recognized for his bravery.
Among his many pursuits after the war was speed boat racing; he never seemed to slow down. He lived life with a deep love, a fearless passion, and a care for others we have rarely seen.
We miss you Uncle Gene and look forward to seeing you in heaven with Jesus whom you served so well. We will do our best to follow your example.
We love you,
Dave, Karen, Sahale, Suu, Peter and all the Free Burma Rangers