PODCAST: Do The Thing Movement
10 April 2020
USA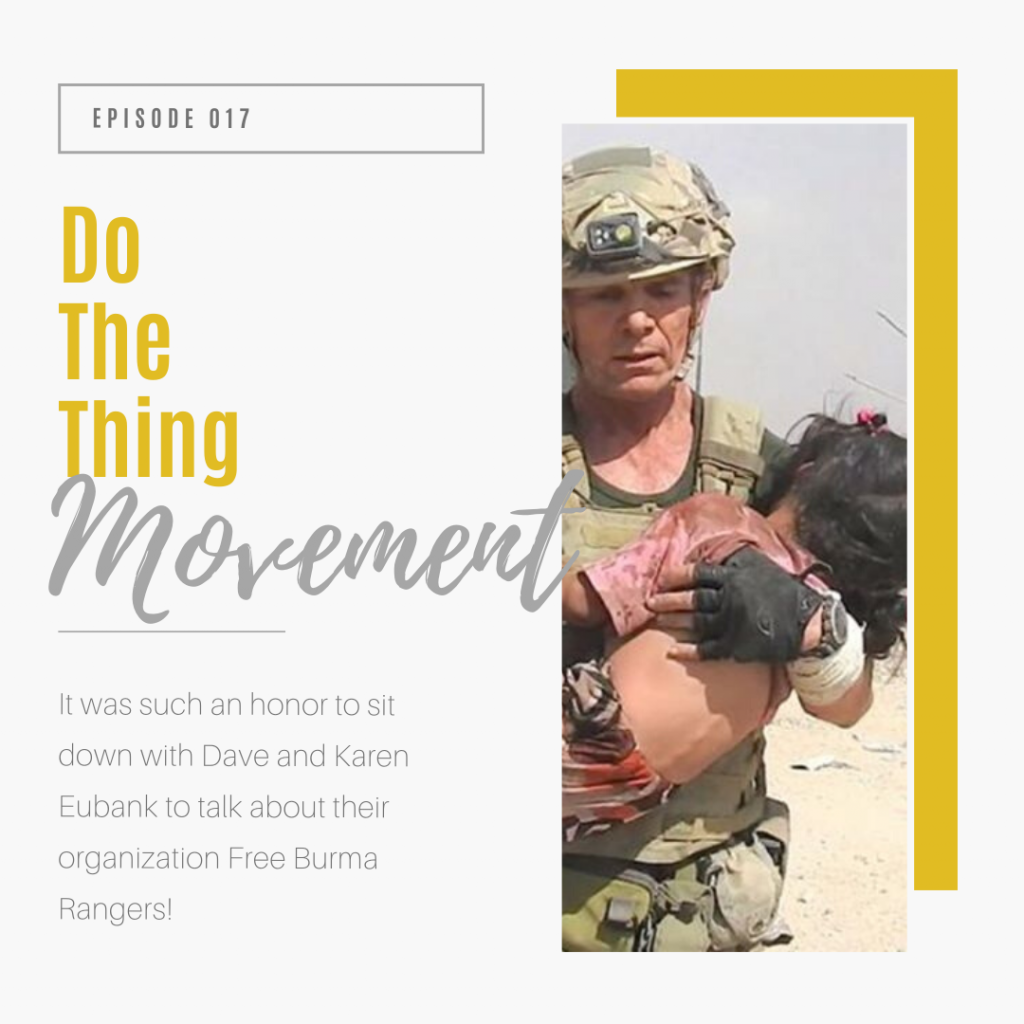 From Do The Thing Movement Podcast:
The one where I got to meet Dave and Karen Eubank who founded the organization Free Burma Rangers. Since 1997, their mission has been to bring help, hope and love to people of all faiths and ethnicities in the conflict, war-torn areas of Burma, Kurdistan, Iraq and Syria to shine a light on the actions of oppressors, to stand with the oppressed and support leaders and organizations committed to liberty, justice and service.
My husband and I saw the documentary LifeWay did about their story and I knew I had to have them on the show. All the way from Thailand, we were able with the help of technology to have an amazing conversation. Make sure you listen until the end where they share some ways you can be praying over their family!