Pa-Oh Rangers Complete Mission in Pa-Oh Self-Administered Zone
14 March 2020
Shan State, Burma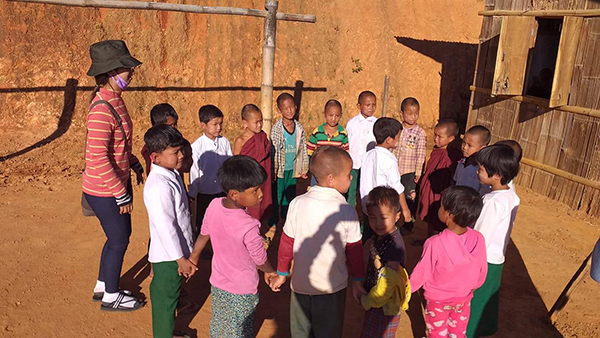 The Pa-Oh Self-Administered Zone is found amongst valleys and mountainous ridges in southern Shan State's Pinlaung, Hsihseng, and Hopong townships. From Nov. 25 to Jan. 25, a Pa-Oh Rangers team visited 12 villages over a two-month period to provide Good Life Club (GLC) programs, medical care, and health education to Pa-Oh villagers.
The team included nine Pa-Oh Rangers, as well as members from the Pa-Oh National Liberation Army (PNLA) and Pa-Oh Health Working Committee (PHWC), who provided security and additional medical knowledge to the mission.
Because Pa-Oh civilians lack access to basic medical care, the Ranger medics set up clinics in every village visited. The team treated 778 patients suffering from ailments such as: diarrhea, viral illnesses, UTI, dental problems, diabetes, hypertension, anemia, and leprosy. In addition to treating patients, the Rangers taught a health education program to help villagers understand basic sanitation and combat the spread of preventable diseases.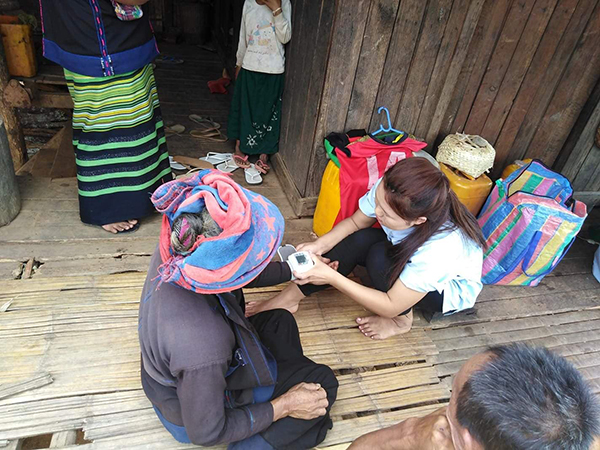 The Rangers conducted five GLC programs for 411 Pa-Oh villagers to spread help, hope, and love to civilians in the conflict area. The Rangers distributed necessities such as toothbrushes, toothpaste, soap powder, and snacks to those in attendance. The team also assessed education in the villages and visited 22 schools throughout the mission. Upon observing that the schools lacked teachers and that supplies were scarce, the Rangers distributed teaching materials and school supplies at each location.
The Rangers reported Burma Army Light Infantry Battalion (LIB) 429 had 35 soldiers located in the Nar Hee Zone of Shan State. Burma Army LIB 510 was documented in the Ban Matt Zone of the Kadugyi Area with 25 soldiers.
In December, the Pa-Oh National Organization's chairman, U Khun Sam Lwin, and Myanmar's military chief, Senior General Min Aung Hlaing, signed an agreement to develop tea and coffee plantations in an ethnic Pa-Oh militia-controlled area of southern Shan State. Allegedly, the PNA has already taken over 1,700 acres of avocado farms owned by over 2,000 people and offered very little monetary compensation in return. Some farmers have refused to accept the compensation and said they would fight against the confiscation of their land.
The Rangers concluded the report by reiterating the need for future missions in the area. The team leader would like to thank all leaders, donors, and those who pray for his people and for peace in Burma.