Kurdistan 24: Small aid group among few assisting displaced Syrians in SDF-held north
12 February 2020
Northeast Syria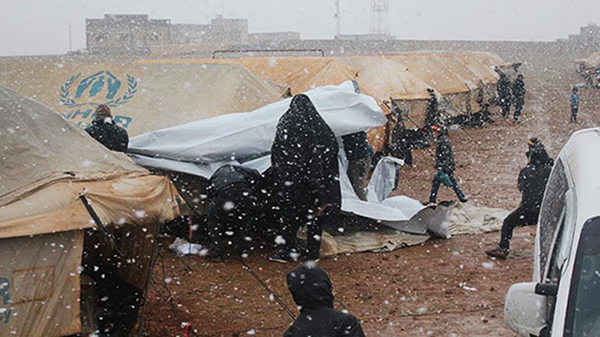 From the article:
ERBIL (Kurdistan 24) – A US-based relief group and medical aid organization has recently been supplying humanitarian aid to civilians who have fled from the embattled Syrian city of Idlib to areas controlled by the Kurdish-led Syrian Democratic Forces (SDF) and have reportedly received little support from larger international organizations.
"The SDF are doing a very good job caring for these new arrivals and preparing for 5,000 more from Idlib but they need help especially for food and winter clothes," said David Eubank, leader of the group known as the Free Burma Rangers (FBR), to Kurdistan 24. In late December, SDF Commander-in-Chief Mazloum Abdi announced that those fleeing the fighting in Idlib were welcome in northeastern Syria.
According to information supplied by the UN Office for the Coordination of Humanitarian Affairs, between Dec. 1, 2019 to Feb. 2, 2020, some 586,000 people fled from their homes in Idlib and other areas in northwest Syria as a result of ongoing hostilities between the Syrian government and Syrian opposition groups.
So far 1,000 have fled Idlib to SDF-controlled areas in Manbij, Raqqa, and Tabqa following the call of the SDF leader, FBR said in a statement.
Read the full article here.