One Month Until the Free Burma Rangers Movie Release
26 January 2020
USA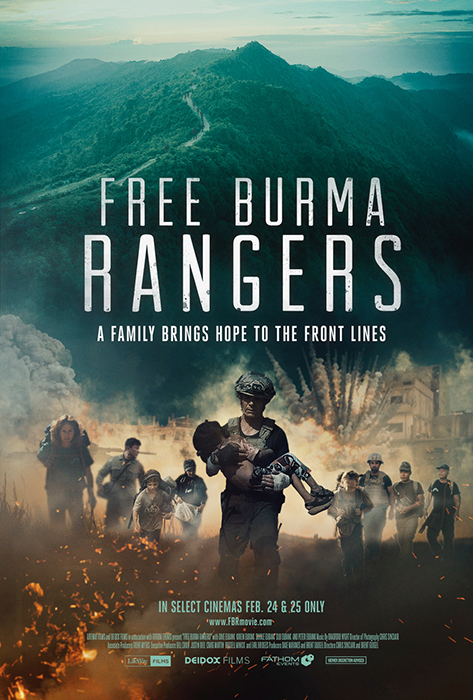 Dear friends,
Thank you for your continued support for helping free the oppressed around the world. Our mission is to give help, hope, and love and shine a light for oppressed people. We want to share the love that Jesus shares with us.
For the past several years a feature-length documentary film telling the story of FBR's 20+ years of work has been in production. It is now complete, and is being distributed by LifeWay Films, who, with Deidox Films, are bringing it to 850+ movie theaters nationwide for two days, on February 24th & 25th. The movie is not rated, but viewer discretion is advised because of war violence.
We'd like to encourage you to visit www.fbrmovie.com and:
Pray that the film is a blessing to those that watch it.
Buy tickets soon before they're sold out! Consider purchasing a block of tickets (or buying out an entire theater) for your church by filling out this form (group discounts available).
Purchase individual tickets for you and your family/friends.
Share about the film on social media and watch the trailer on Facebook.
Consider using the movie poster or trailer to promote the film in your churches or other gathering places.
If you have further inquiries, you can contact the film's producer, Dave Mahanes, at dave@deidox.org.
To learn more about the Free Burma Rangers, please visit our website or email us at info@freeburmarangers.org.
Thank you and God bless you,
Dave, family, and the Free Burma Rangers
"Learn to do right! Seek justice, encourage the oppressed. Defend the cause of the fatherless, plead the case of the widow."
Isaiah 1:17