Good Life Clubs and Distributions in Northeastern Syria
15 December 2019
Syria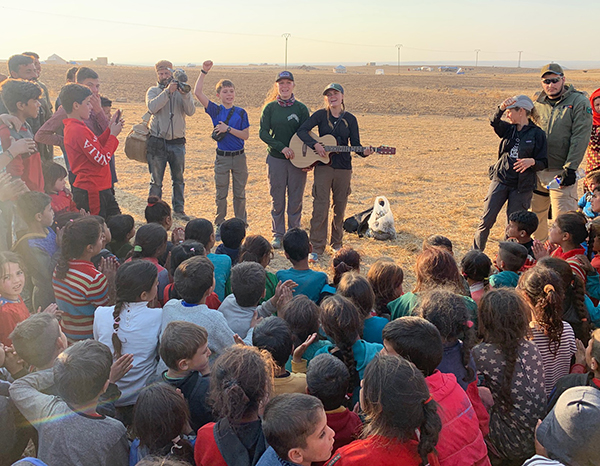 Dear friends,
While we were in northeastern Syria, our team hosted Good Life Club programs and gave supplies to families who had fled the Turkish/Free Syrian Army (FSA) attacks. We did multiple deliveries of food, water, blankets, and diapers to thousands of people and provided medical care for them as well. We are grateful to everyone who helped us give these supplies and care to those in need.
One of the worst places was out in the desert, just south of Dir Dara, outside of Tel Tamir. There, about 15,000 Arab people were living in makeshift homes of plastic, grass, and pieces of tin. The dust blows through these shelters and at night it is freezing cold. They have very little water or food, and they do not have enough blankets. When they fled a month and a half ago they just took what they could carry. Now, they're in dire need of shelter, food, blankets, and water and they want to go home.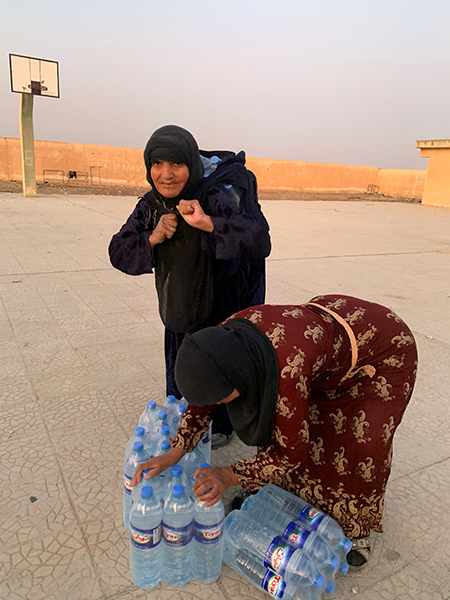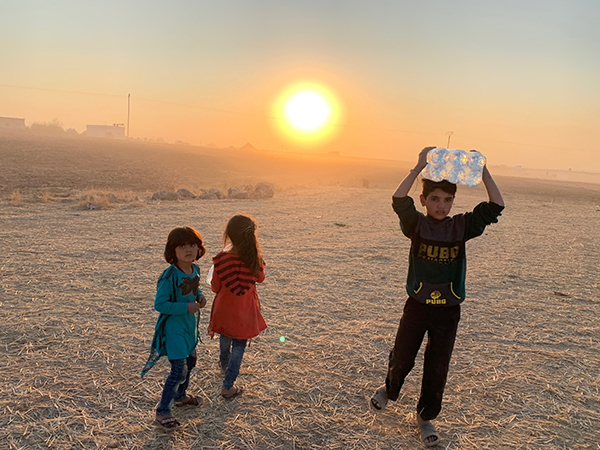 "Why did America and the other countries let the Turks attack? What is the meaning of this invasion?" they asked. They've lost a lot – their friends, families, homes, and businesses.
At each distribution, we also put on a Good Life Club program where the team played with the kids, taught them about hygiene, and shared the love of Jesus through stories and skits. The programs are fun and give hope by reminding both the kids and their parents that they are not forgotten: there are people around the world who know their situation and are praying and trying to help, and God knows them and loves them as well. We believe that, by God's power, through prayer, the people who have been displaced will be able to return home. We continue to pray that the Turkish Army and FSA will go back to the border, where they started, and that everyone involved will find a way to compromise and live together here in peace.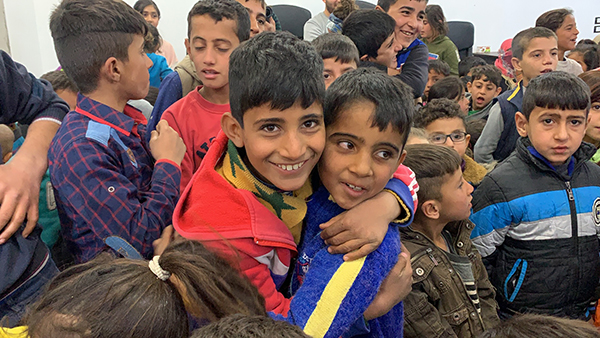 During the mission, we did over 15 major distributions of supplies – food, water, diapers, clothing, blankets, and mattresses – as well as GLC programs in places like Tel Tamir, Hasakah, Ein Issa, Raqqa, and Kobane.
Over 300,000 were displaced and over 200,000 are still displaced and there's no sign yet that anyone can go home because the Turkish Army and the FSA have not backed up.
Thank you all for praying and caring for the Christians, Yezidis, Arabs, Muslims, and Kurds of northeastern Syria.
God bless you,
Dave Eubank, family, and team