Relief for the Displaced in Northeastern Syria
31 October 2019
Northeastern Syria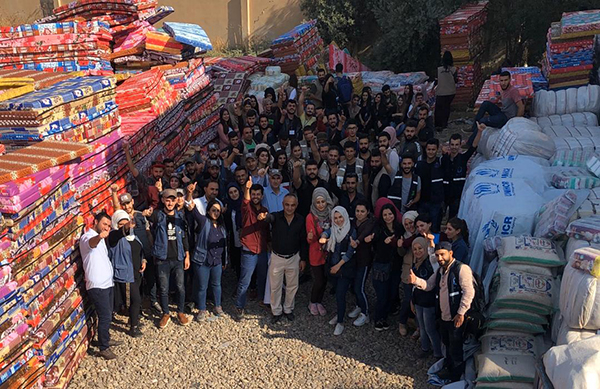 Dear friends, 
Away from the frontlines, we have been able to give food and water to those who have fled the fighting. So far, we have done three distributions and helped with one other and for that we thank God and all of you. 
The situation here is complex and so we continue to do what we can to help and love everyone. We came here to help our Kurdish friends who were under attack and have also been able to help others, including some Syrian Army soldiers. We hope that by helping impartially, we are able to be an example of Jesus' love. It is not easy, but it is possible. 
With the help of others, including All Things Possible Ministries, Samaritan's Purse, Frontier Alliance International, Partners Relief and Development, and Bring Hope Foundation, we have been able to distribute supplies like mattresses, blankets, medicine, and food to these new internally displaced people (IDPs). We've also been able to talk with some of the IDPs and they told us that they had no choice but to flee because the Free Syrian Army (FSA) was attacking them.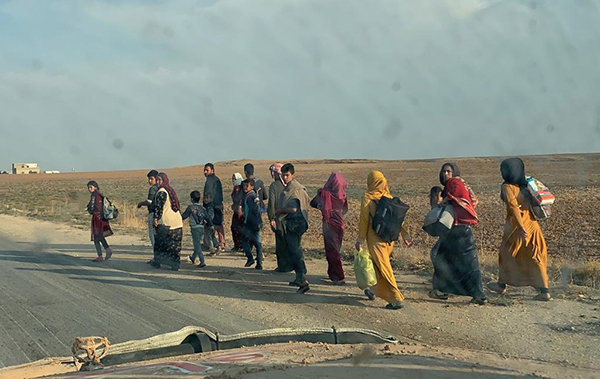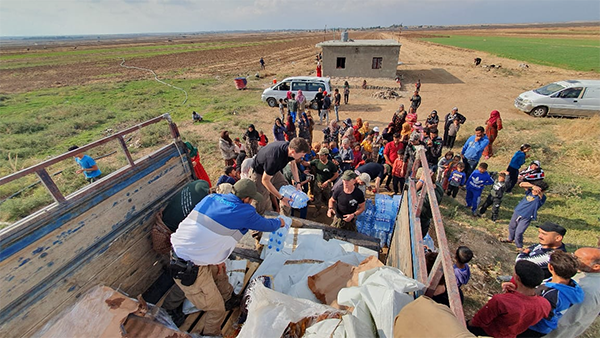 At the distribution on Oct. 29.
On Oct. 24 we were doing a distribution north of Tel Tamir when we were attacked by the FSA. We were able to complete the distribution, though, and gave bread and water to 120 families. Then, on Oct. 28 we did a distribution in Tel Tamir for IDPs. The next day we did a distribution south of Tel Tamir for families who had fled from the Ras Al Ein area. Below are photos and videos from these distributions.
Thank you for praying for us,
Dave Eubank and the Free Burma Rangers