Another Rescue Through the Fragile Corridor in Northeast Syria
21 October 2019
Seri Kani, Syria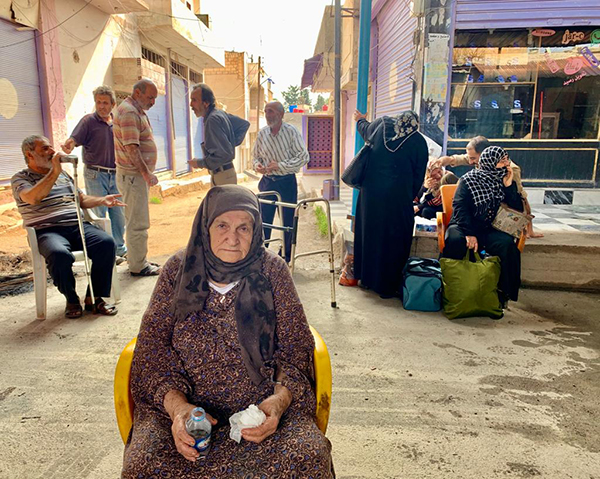 Dear friends,
Yesterday we were able to evacuate more people from Ras al-Ain/Seri Kani, including some who were wounded. We drove through the Free Syrian Army (FSA) who looked at us with menacing faces but when we smiled, a few smiled back. The city is in ruins and we drove past blown-up cars and bomb craters. The hospital had been hit and damaged by either artillery or airstrikes. The hospital is controlled by the FSA now and when I got out of our vehicle at the hospital, I came face-to-face with them. I walked up to one of them and said "God bless you" as I hugged him and smiled at him. He smiled in return.
We went about 500 meters behind the hospital to a market where civilians had been hiding. We helped evacuate them and on the way out there was some shooting. None of the bullets hit us and for that we thank God. As we were leaving, we passed an FSA group standing on the side of the road with their weapons and they began chanting, "Allahu Akbar! Allahu Akbar! Allahu Akbar!"
I am grateful that we got out and were able to get everybody out that we knew of. We thank God and all who made this operation possible – the Syrian Democratic Forces, the Kurdish Red Crescent, the United States, and everyone else. Below are some photos of the evacuation on Sunday.
Thank you and God bless you,
Dave Eubank and the Free Burma Rangers