Humanitarian Corridor Open and Evacuating the Wounded in Seri Kani, Syria
20 October 2019
Syria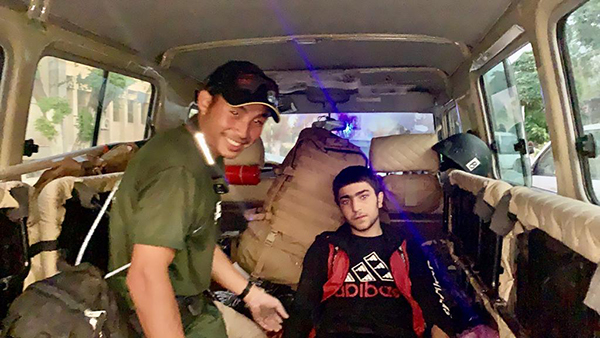 Dear friends,
We are still near Seri Kani, at the front, with our FBR medical team and ambulances ready to help those under attack here. We ask for this humanitarian corridor to remain open so we can get the wounded out of Seri Kani. We had tried to get in Friday but only made it about three kilometers because the FSA blocks the way. They fired mortars, machine guns, and we were shelled by artillery.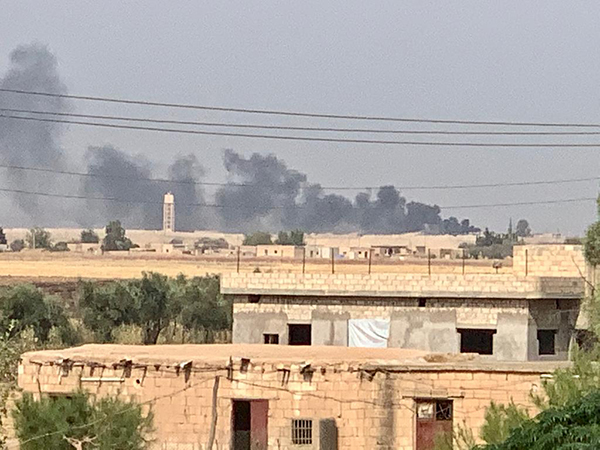 At 7 a.m. Saturday morning, nine rounds came in and all night long the FSA shot at SDF positions. We do not know if the nine rounds were from the Turks or FSA.
Then, at 10:30 a.m. that morning, heaving fighting occurred south of Seri Kani/Ras Al Ein with machine guns, mortars, and artillery between Seri Kani and Tel Tamir. With the ceasefire, there have been no airstrikes here but artillery and ground attacks continue.  
That evening, at 5:40 p.m., a miracle happened and we were able to get 37 wounded people out of Seri Kani. Seri Kani is surrounded by the Turkish-supported Free Syrian Army and they are attacking every day. The FSA also are attacking in other areas and there has been no ceasefire.
It looked impossible to be able to get into the city to rescue the wounded but we prayed to God with you and a way was opened. I do not know how this happened but we are grateful to all who made this happen and to God. Our FBR ambulances joined a column of Kurdish and Syrian Red Crescent ambulances. We drove through the front lines held by the heavily-armed FSA and into the destroyed city. We wound our way through bomb craters and destroyed vehicles towards the hospital. The hospital itself had been hit by Turkish airstrikes and artillery as well as FSA attacks. It has no power and the casualties there are being treated in the cellar.
We moved quickly into the hospital and carried 37 wounded out, loaded them up and drove back out through the FSA encirclement as rain began to fall and the sun set. We were amazed and grateful. We just heard there are more wounded in other parts of the city and were asked to go back tomorrow to try to get more. Please pray we can do that.
Thank you all for praying and all your hard work at every level.
Dave Eubank and the Free Burma Rangers