Remembering Eh Klo Moo and His Love for His People
11 September 2019
Karen State, Burma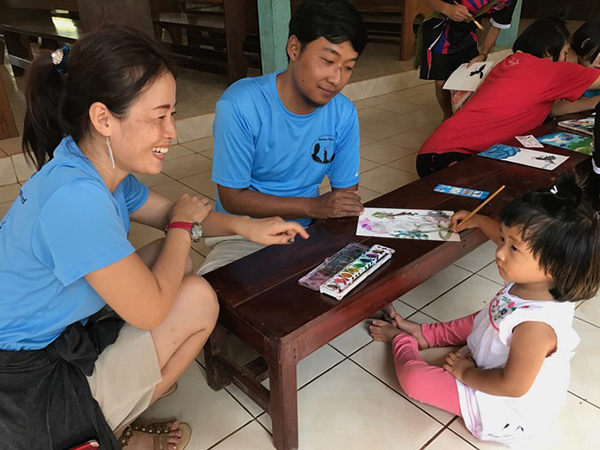 Dear friends,
Please join us in prayer for the family of Eh Klo Moo who passed away last week during heart surgery. Eh Klo Moo was a great help to FBR and all he met. He was a humble, brilliant, and kind man who followed Jesus and sacrificed himself for others. He was a gifted musician and made the world more beautiful. 
Eh Klo Moo's father, P'Doh Tha Doh Moo, is one of the most outstanding leaders of the Karen National Union and the pro-democratic ethnic forces in Burma. Eh Klo Moo helped his father serve the Karen people and all in need. He was a bright star and we were all inspired by him and his actions.
He was married to SueBu, the sister-in-law of Eliya, the first Ranger in FBR and our senior medic. We are sad together with SueBu and their child. This loss was unexpected and we are all still in shock.
We are especially grateful for his help and work with Dr. Bob Arnold and Burma Vision.
Dr. Bob Arnold Remembers Eh Klo Moo
While traveling to the Thai-Burma border on FBR sponsored trips, I met SueBu. She is the sister-in-law of FBR co-founder Eliya. She is a first-rate medic full of beauty and grace. Despite hard work and hiking in the sweltering heat, her beautiful appearance was impeccable. What guy would eventually catch her attention?
A few years later my daughter, Elle, had been teaching in SueBu's town of Bueng Klueng and she got to attend her good friend SueBu's marriage to Eh Klo Moo. He came from noble heritage: his father is a top leader in the government of Karen State and his mother worked with Partners Relief and Development.
Eh Klo Moo became an accomplished musician, writing and producing intricate and moving guitar pieces. While studying in Chiang Mai, Eh Klo Moo and SueBu had a daughter and they named her Covenant.
Together, Eh Klo Moo and SueBu helped us locate and design the Cross-Border Clinic, which provides sight-saving optical, medical, and surgical care in east-central Karen State.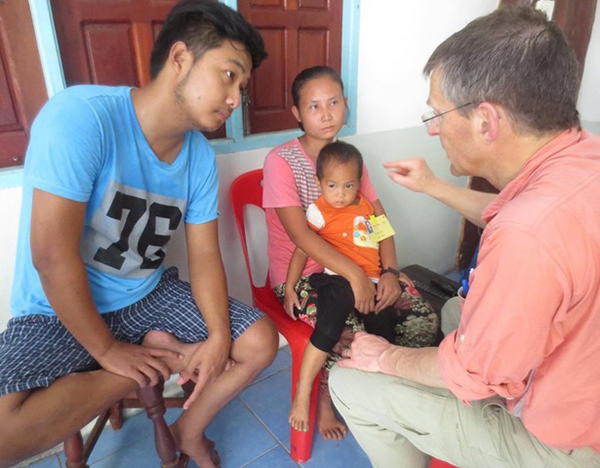 On subsequent trips, after long clinic days, I had the pleasure of talking and praying with Eh Klo Moo. He was full of grace and truth. Beyond music, he wished to better share the gospel of Jesus Christ so he planned to attend seminary. At that time, he told me that he had a congenital weakness in his heart for which surgery would eventually be recommended.
In February 2019, Eh Klo Moo, SueBu, and Covenant joined us during an eye/medical outreach at Cross-Border Clinic. Eh Klo Moo helped translate S'gaw and Po Karen for many patients. He helped run a kids program featuring the international Run for Relief and also watercolor painting with children from Compassion International. In particular, I appreciated his thoughtful translation for me when dozens of patients and local folks came to the Cross-Border Clinic dedication honoring Dr. Frank Green, a Scottish eye doctor who had spent many years in service to the people on the border.
In early September 2019, Eh Klo Moo died of complications of open-heart surgery.
Eh Klo Moo was one-of-a-kind, with talent reaching to encourage many from Burma and beyond. We will miss his wisdom, wit, warmth, and music. We grieve with his wife SueBu and his two-year-old daughter Covenant.
With sadness 
Robert W. Arnold, MD
Burma Vision, Free the Oppressed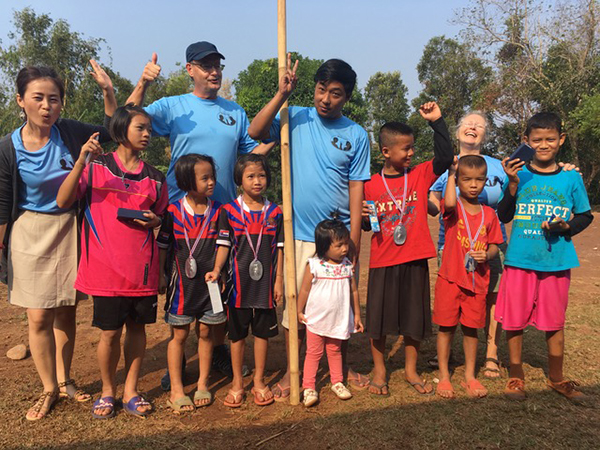 We have the hope that we will see him again in the undiscovered land with Jesus and that faith helps us endure his loss. We will always mourn his passing but are thankful we will see him again and until then, we will do our best to carry on his example of love, courage, service, and his work for freedom for all.
Thank you and God bless you,
Dave, family and all of the Free Burma Rangers