Delivering Babies and Treating Wounded as More ISIS Families Flee Last Stronghold
23 February 2019
Syria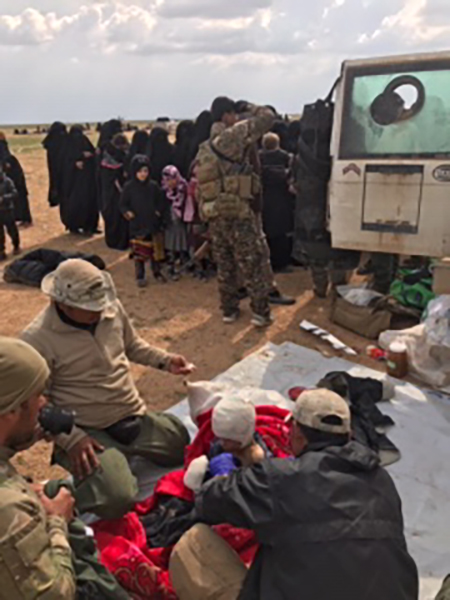 Dear friends, 
Thank you for praying for us and for all your help. ISIS families continue to flee out of the last ISIS stronghold of Baghouz, Syria. Over 12,000 have fled over the past three weeks and we expect more to come.
Today, Feb. 23, we are treating many wounded. Some have been injured for over a month and some were shot by ISIS this week as they fled.
We are giving medical care, blankets, food, and water at a collection site where over 3,000 are waiting today. Yesterday our medics helped deliver two babies and assisted in two more deliveries.
We feel Jesus has us here to share His love and need prayer to do that better. Below are photos of deliveries and treatment.
Thank you and God bless you,
Dave, family, and team