France 24: Tribal truckers, praying paramedics: mixed bag on last IS front
16 February 2019
Syria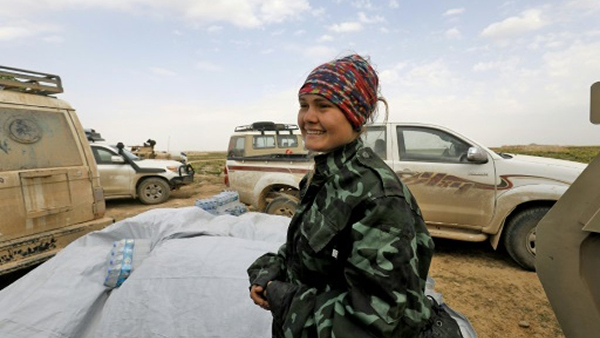 Excerpt from the article:
As destitute civilians stumble out of the Islamic State group's last enclave in east Syria, a mixed bag of unlikely characters are pitching in to help get them to safety.
They include a team of medics led by an American veteran and his children as well as a group of truckers from a remote Syrian town.
Close to 40,000 have fled IS's last Euphrates Valley bastions into territory held by the US-backed Syrian Democratic Forces, in pitiful conditions after weeks of bombardment and food shortages.
Citing security concerns, global aid agencies have kept their distance from the town of Baghouz where the jihadists are making a last stand and the SDF's limited humanitarian capacities cannot cope with the influx.
Enter the Free Burma Rangers (FBR).
Led by a US veteran and passionate Christian, David Eubank, the team of around 25 volunteers — including his wife and three children — is camped out on a plateau overlooking Baghouz that serves as the first stop for fleeing civilians.
"We're not qualified to be here. I asked God, what would I do here?" Eubank told AFP, dressed in military fatigues and a fishing hat, a pistol holstered on his hip.
"I felt God say: 'Give up your own way. Just come help,'" he said.
Find the full article here or click the photo above.