Over 1300 People Continue to Flee Last ISIS Stronghold In Eastern Syria
14 February 2019
Eastern Syria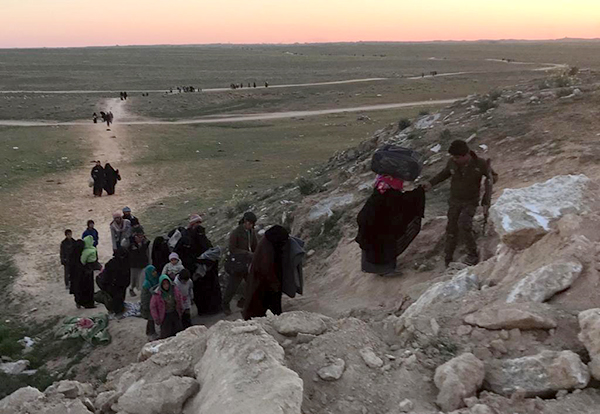 Dear friends,
Thank you for praying for us as we bring help, hope, and love to the families fleeing the last ISIS stronghold in Syria. Many of those fleeing are the wives and children of ISIS fighters. We are now just east of Baghuz and more people arrive every day. On Feb. 12, over 1300 people came through, including five children shot by ISIS.
With the help of the Syrian Democratic Forces (SDF), we've distributed supplies like food and water and helped set-up tents for people as they wait for transportation to camps for internally displaced people. Some were shot while fleeing and so we have provided medical care to whoever we could.
We pray with them and try to show them love and that there is a better way forward. Please see the photos below for more of the situation here. Some of the photos include a video you can watch by clicking on the photo. Thank you again for your prayers and support.
God bless you,
Dave, family, and FBR