137 New Rangers Graduate Tah U Wah Training Camp
15 January 2019
Karen State, Burma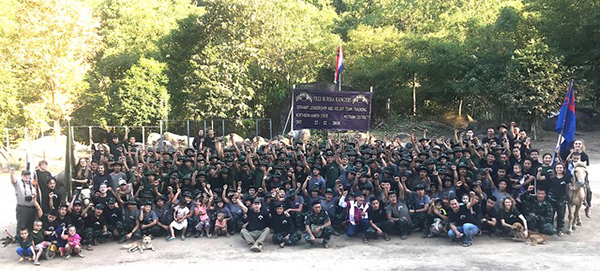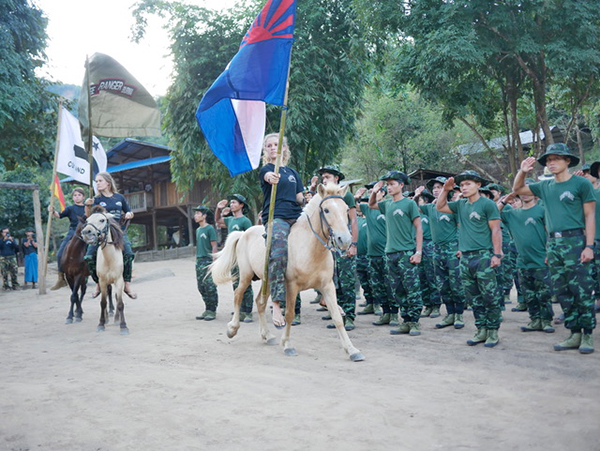 On 27 December 2018, 137 new rangers comprising 28 teams, and 40 advanced rangers, stood at attention on the drill field of FBR's Tah U Wah Training Camp in Karen State, to be honored for completing the Free Burma Ranger Servant Leadership and Relief Team Training. This was the end of more than two months of training that had begun on this same field with opening ceremonies on 15 October 2018.
By the end, the rangers had completed classes and practical work in topics including the following:
     

Ethnic Unity

     

Leadership Principles

     

Map Reading and Drawing

     

Compass Reading

     

Land Navigation

     

GPS (Global Positioning System) Use

     

Landmine Removal

     

Swimming and Lifesaving

     

Solar Power and Battery Management

     

Human Rights Violations Recording and Reporting

     

SALUTE Reporting

     

General Reporting

     

Video and Photography

     

Medical Training

     

Five Field Training Exercises

     

Physical Training

     

Rope Bridge Building

     

Poncho Raft Use

     

Rappelling

     

Good Life Club Training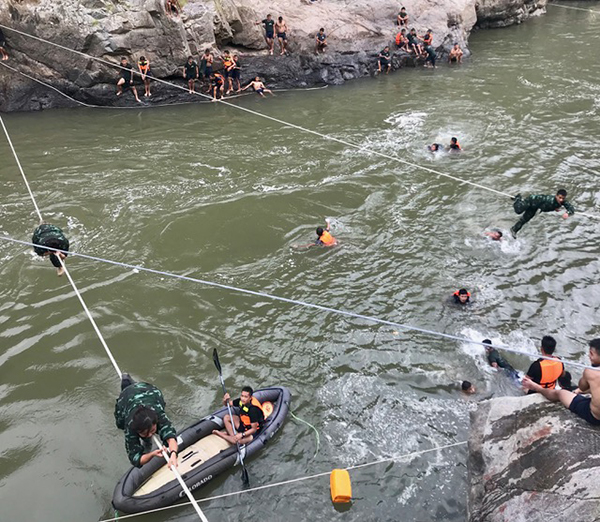 This year, students came from nine different organizations and five different ethnic groups. Arakan, Kachin, Karen, Karenni and Shan organizations all sent men and women to be trained. There are three requirements for FBR team members: 1) They must be literate in at least one language, to be able to send out reports. 2) They must have the physical and moral courage to be able to do physically hard and dangerous missions, and cannot run away from the enemy if the villagers they are helping cannot run. 3) They must do this work for love; they are not paid by FBR.
On arriving at camp, many students find themselves next to others who, either because of ethnicity or organization, they would normally be in conflict with. But the training forces them to work together and the spirit of love that we try to found the teaching on often breaks down these conflicts. One Shan ranger, after finishing the 'ranger run,' in which the whole camp of some 180 people together run up and over the mountain, help each other ford the river and return to the field for pushups, exclaimed, "I feel like I've gained a new family! So many new brothers and sisters!"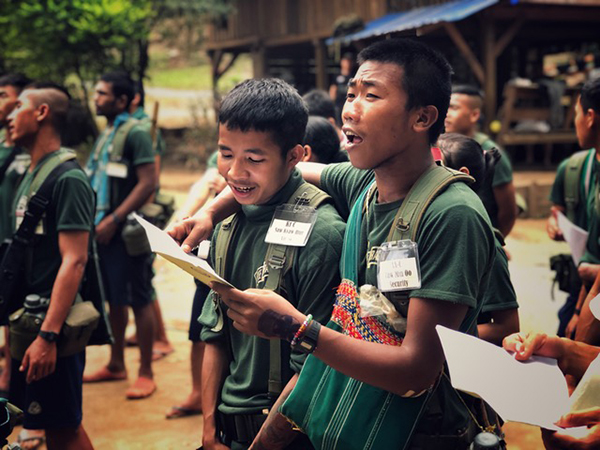 Just before graduation ceremonies, five rangers were baptized. Four were new graduates and one was one of the founding members of FBR.
The teams will now be divided into five groups to complete five different follow-on relief missions, together with their instructors. They will have an opportunity to practice their new skills on a real mission but with instructors and experienced rangers available for further coaching and feedback.
Once finished with the mission, they will return to their home areas, ready to conduct missions there. They will have learned and practiced many new skills to be able to help their people in any kind of crisis, as well as having gained new relationships across ethnic lines. Both these skills and relationships will be of vital importance as Burma and her people move into an uncertain future.