Life and Death, the Story of Cool Water Flower
10 September 2018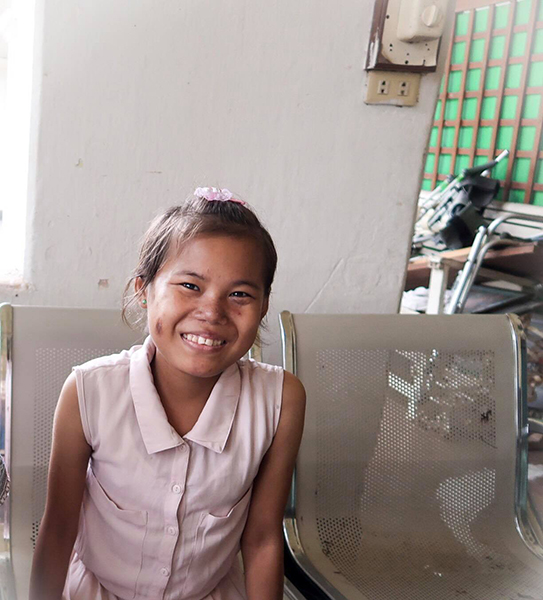 This story is about a patient who came to our Jungle School of Medicine in Karen State. She came from her home in a jungle village to our clinic, where she learned from our doctor that her condition needed more advanced treatment. We brought her to Thailand, where our patient care team, which is a combination of western volunteers and Karen people, acted as her guides, caretakers and counselors through what must have been a very frightening and lonely experience: without family in a strange country, surrounded by strange machines, and with her body gradually shutting down.
"To care is to stand by a dying person and to be a living reminder that the person is indeed the beloved child of God." ~ Henri Nouwen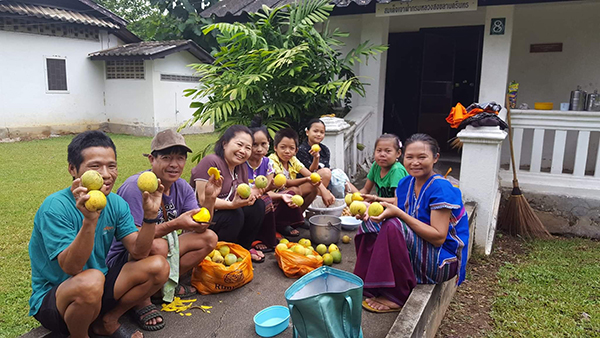 Naw Htee Ku Paw
Recently, the Free Burma Rangers had the honor of caring for a young girl who carried light and love everywhere she went. Naw Htee Ku Paw (which translates as Cool Water Flower) was a 14-year-old patient who was cared for in both Karen State at the Jungle School of Medicine Kawthoolei (JSMK) and in Thailand. She suffered from Lupus, an autoimmune disorder that causes the body to attack its own tissues and organs. After going undiagnosed for several years, the damage caused to her heart and kidneys was extensive.
She first spent several weeks at JSMK as our staff there treated and observed her in efforts to obtain a diagnosis. Her initial presentation was with congenital heart failure and chronic facial rash, with fever. Unable to achieve either consistent improvement or definitive diagnosis at the clinic, the team decided to send her to Chiang Mai, where she was eventually diagnosed with Lupus.
Naw Htee Ku Paw endured taking dozens of medications daily, full days waiting at the crowded hospital in Chiang Mai for appointments, blood draws, x-rays and hospital admissions. She initially came with her father, but he eventually had to return home to take care of the family farm. When not actually admitted to the hospital, she lived on the grounds of McKean Hospital and Rehabilitation Center with our other patients and she shared a cottage with a Karen mother of seven, who is in Chiang Mai for cancer treatment.
Despite the suffering that Naw Htee Ku Paw faced, she always remained gentle, kind and loving. Her sweet personality impacted everyone she came into contact with. She was bright, always excelling in our math and English classes that we held at McKean and at the hospital. She loved playing UNO, reading books and staying up to date on the most recent Snapchat filters on volunteers' phones. She was an example of joy and resiliency to many, even when facing fear and uncertainty.
Naw Htee Ku Paw passed away on June 20, 2018, from complications of an infection she acquired while taking immunosuppressive medications. Her funeral was attended by FBR volunteers, members of the local Karen church and her father. She is dearly missed and her sweet joy will be remembered by all who had the honor of knowing her.
"Through memory, love transcends the limits of time and offers hope at any moment of our lives." ~ Henri Nouwen