Northern Burma Update: Burma Army Attacks a Church and Shells a Home
6 June 2018
Kachin State, Burma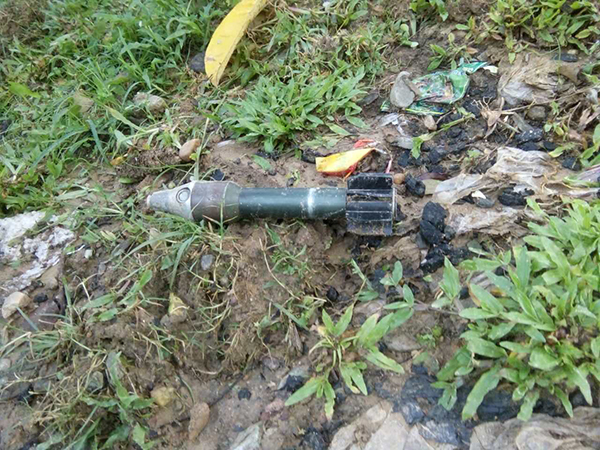 Burma Army Attacks a Church and Shells a Home
Burma Army soldiers from Kamaing Byuha Base indiscriminately fired rifles and rifle grenades at a Roman Catholic church and a nearby house in Kamaing in Kamaing Kawng Ra Village, Hpakant Township, on May 30 at 1530. One bullet hit near the church door and one grenade landed without exploding in the church compound 15 meters from the church building. Burma Army soldiers spoke to the village administrator later in order to retrieve their ordnance. The second shell landed next to the home of a villager nearby, causing damage and injuring his infant daughter.
The second shell exploded next to the home of Sumlut A Di, sending shrapnel fragments through the bamboo walls of his home and grazing the cheek of his 22-month-old daughter. The shell landed six meters away from the family, who were fortunate to have had the bamboo wall between them and the blast. The shrapnel also shattered a large pot in front of their home.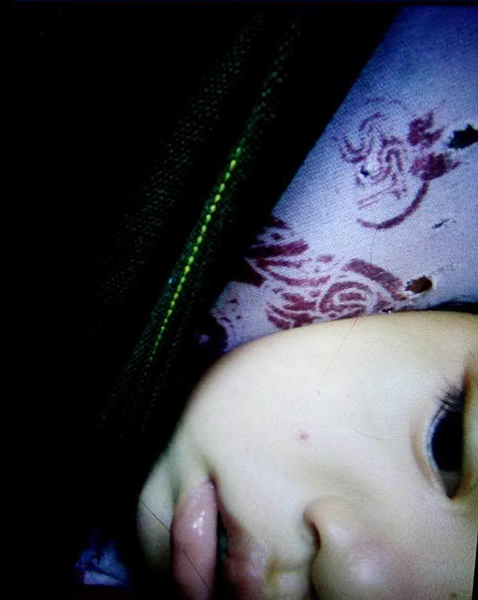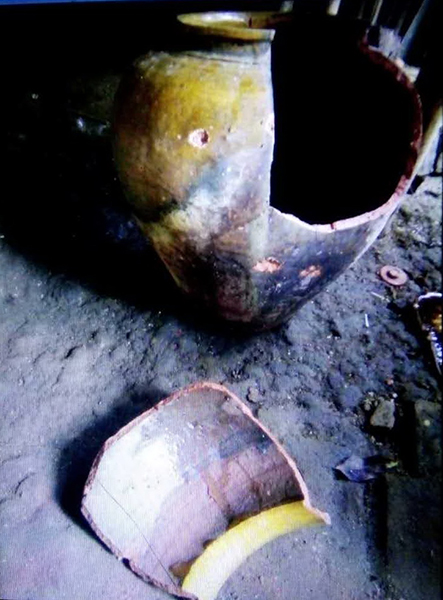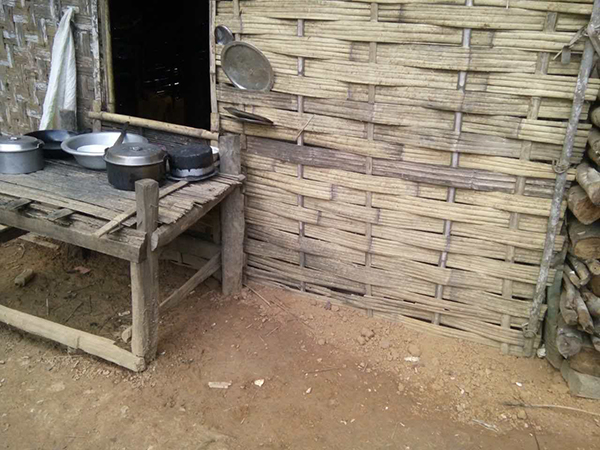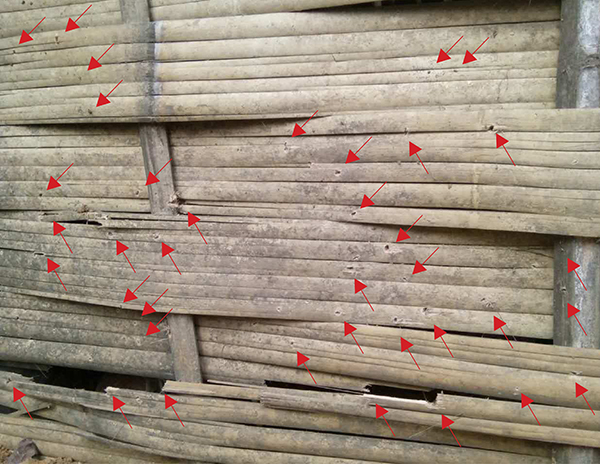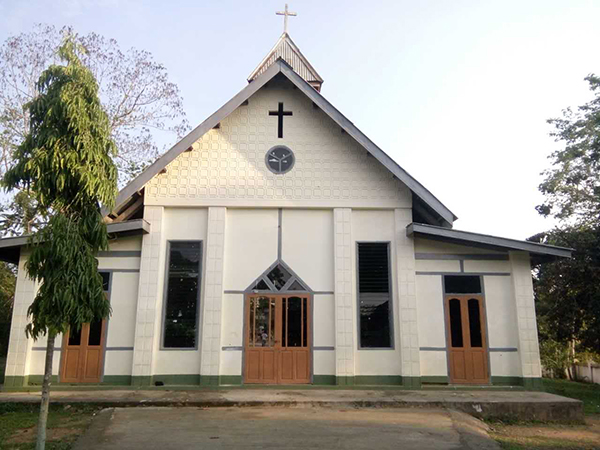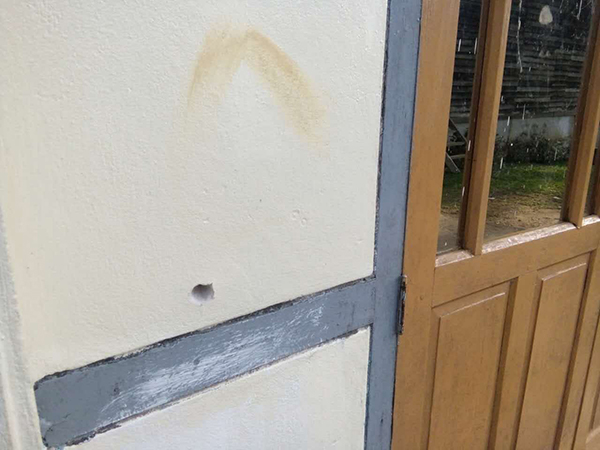 Kachin State Situation Report
There was one troop battle from 27-30 May, with a total of 11 military actions during the four-day period. The sharp decrease in troop-on-troop battles (there were 17 from 18-25 May) signifies the arrival of seasonal rains that limit Burma Army troop movements. A reprieve from intense fighting is likely until September when the rains reduce. However, high ranking Kachin Independence Army (KIA) officers are wary of a winter offensive in Hpakant Township in light of the high volume of recent clashes and the transfer of Burma Army 33rd Light Infantry Division from Njang Yang to Hpakant on May 23.
Burma Army artillery attacks have increased from two last week to eight from 27-30 May. This is another sign that the rains have impacted the Burma Army's tactics. Some artillery attacks have high volumes of fire, such as on May 27 when Burma Army soldiers at Kahtan Yang Village, five kilometers southwest of Kamaing, fired 24 105mm artillery rounds toward Lai Nawng Hku, where internally displaced people (IDPs) recently fled, and Grupgra. Other artillery attacks fired one or two rounds. Kachin Independence Army intelligence and senior officers consider artillery barrages of up to three rounds to be provocation and harassment attacks, intended to bait KIA soldiers into a fight, decrease morale of KIA troops by firing during breakfast hours, disturb military and civilian meetings, and to frighten villagers into displacement.
The two areas where fighting was concentrated from 27-30 May were nearby the Mytikyina – Tanai highway. The Burma Army seeks to push out KIA forces for economic and development ends that include the jade and gold trade. In Tanai Township, the Burma Army is fighting against KIA 14th Battalion near Aung Lawt Village, Zup Mai Village, Nawng Nyang Village and surrounding areas. Many of the residents have fled these villages.
Fighting in Hpakant Township, which borders Tanai and Mogoung Townships, has concentrated south of Kamaing Town in Hpakant. The mountainous range south of Kamaing Town and west of Mogoung City has seen heavy action this last month. Lai Nawng Hku is situated 16 km southwest of Kamaing and many villagers have fled.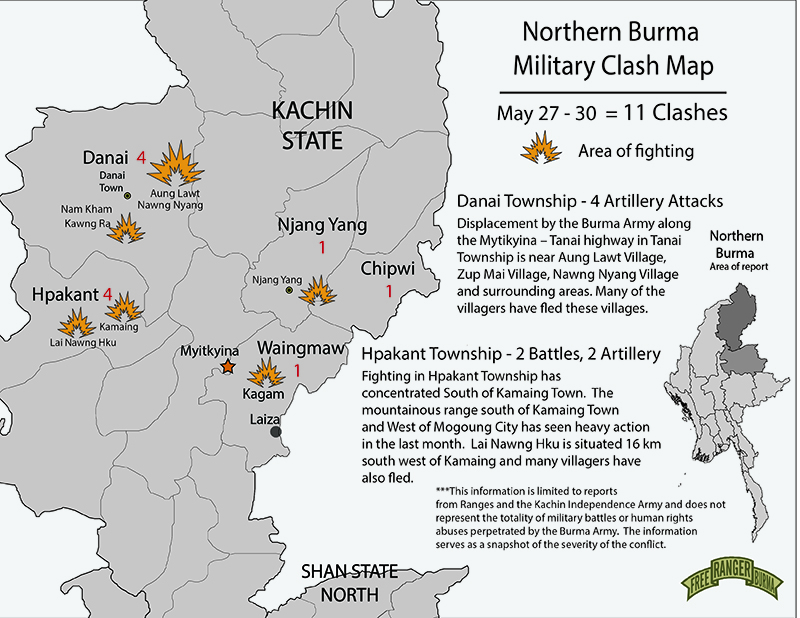 Military Actions by Township for 27-30 May
Total Military Actions – 11
Troop Clashes – 2
Artillery Attacks – 8
Remote Mine Attacks – 1
Townships
Chipwe Township – 1 remoted mine
Hpakant Township – 2 clash and 2 artillery attacks
Njang Yang Township – 1 artillery attack
Tanai Township – 4 artillery attacks
Waingmaw Township – 1 artillery attack
***This information is limited to reports from Rangers and intelligence reports from the Kachin Independence Army, and it does not represent the totality of military battles or human rights abuses perpetrated by the Burma Army.  The information serves as a snapshot of the severity of the conflict.