Karen Aid Worker, Saw O Moo, Murdered by Burma Army Patrol
27 April 2018
Karen State, Burma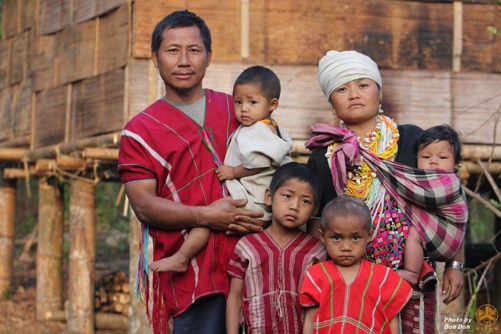 On 5 April 2018, the Burma Army shot and killed Saw O Moo, a 42-year-old villager and advocate for indigenous land rights and peace, who was riding his motorbike home on a jungle trail with a friend. The Burma Army fired at Saw O Moo without warning and from a distance of four to six meters away. His friend escaped the attack.
Under the National Ceasefire Agreement (NCA), the Burma Army was allowed to be up to 50 meters on either side of the main road. However, according to locals interviewed by the Rangers, the jungle road where Saw O Moo was riding was at least more than one kilometer from the main road. This marks another instance of the Burma Army violating the NCA in Karen State.
Saw O Moo, a member of the Mutraw Emergency Assistance Team (MEAT), had worked since early March coordinating supplies to over 2000 internally displaced people (IDP's) who fled their villages due to the recent fighting between the Burma Army and the Karen National Liberation Army (KNLA).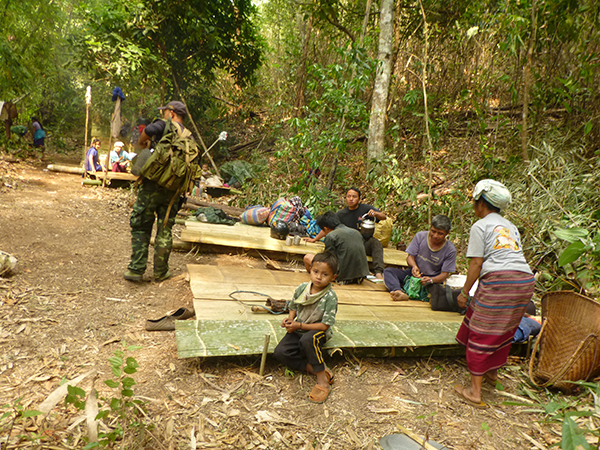 As a follow up to FBR's January mission and to report on the new offensive, FBR sent a Karen Ranger team to Lu Thaw Township in April. Over six days the Rangers gathered information on the situation by meeting with IDPs hiding in the jungle. 
FBR's January mission report cited 1,736 IDPs, however, the Rangers learned during their April mission the number had increased to 2,300. Further, the Rangers learned that basic needs such as shelter and food were limited among the IDPs, as was medicine for malaria, diarrhea, and natal care for children and infants struggling to live in the jungle.
The murder of Saw O Moo, the military offensive, and the IDP situation is further proof of the Burma Army violating the NCA. Under General Thein Sein's government in 2012, ethnic groups were pressured to negotiate a ceasefire that included regulations on troops, deployment of military force, troop movement zones and protection of civilians.
The Karen National Union (KNO) signed a preliminary ceasefire agreement and by October 2015 a final Nationwide Ceasefire Agreement (NCA) was signed by several of the major ethnic groups. Since late February 2018, the Burma Army has violated the agreed-upon terms regarding troop movement and NCA code of conduct in Karen State.
Thein Sein's presidential office oversaw ceasefire negotiations until Aung Sang Suu Kyi's National League for Democracy (NLD) came to power in November 2015. Since then, the NCA has been under the control of the Burma Army. As a result, not only have ceasefire talks stalled, but they have regressed from the Burma Army's disregard of the NCA's code of conduct and aggressive military actions in Karen State.
For more on the situation in Karen State and the murder of Saw O Moo, please watch the video below from the Karen Peace Support Network. An additional written report is available here.