Displaced in Kachin State: A New Father's Perspective
12 April 2018
Kachin State, Burma
Dear friends, 
This is a report from one of FBR's leaders, Jesse Cusic, who is our Chief of Operations. His main focus is on our Burma operations but he also helps with missions in Iraq, Syria, and Sudan. In addition to being a key part of the team, he is a friend, climbing and skydiving partner, and now a fellow dad. We thank God for how Jesse, his wife, Benita, and their son, Finan, have made FBR better and helped us to grow closer to God and each other.
God bless you,
Dave Eubank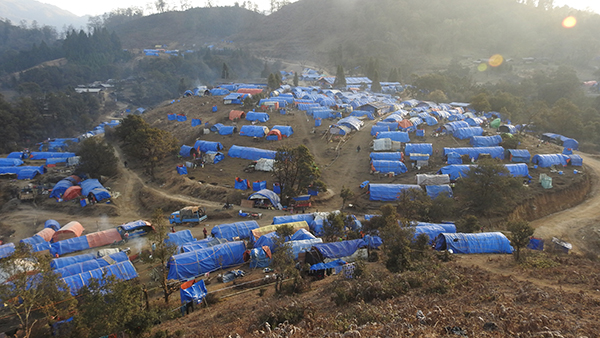 I have been going to Kachin State since 2011, shortly after the 17-year cease-fire broke down. But during FBR's most recent mission, I saw the internally displaced people (IDP) and situation through a different lens – as a new parent.
Five months ago, my wife gave birth to a beautiful baby boy, and protective and fatherly feelings I never knew I possessed surfaced as I looked at my newborn son.
Five months later, in February, we traveled as a family up to Kachin State to conduct a mission with our Kachin FBR teams. We visited several IDP camps where the FBR teams led the children in Good Life Club programs and our medics treated hundreds of patients. I realized, while looking at the first and second-grade children, that they had been the same age as my son when they first fled the Burma Army.
As a parent, seeing these little kids in the camp struck me in a new way. I began to understand the fear parents must have, knowing the Burma Army in their mountaintop forts could shell the IDPs, and if their child gets sick they have little access to medicine or doctors.
The Kachin Independence Organization (KIO) has been helping to provide safe housing and food, but IDPs still endure more hardship and danger than before Burma Army attacks started.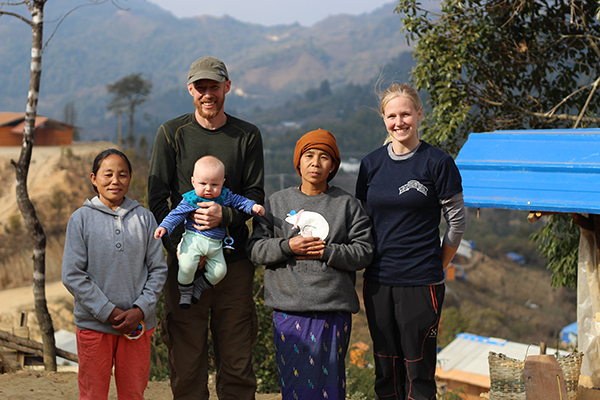 I felt a new anger towards the Burma Army for the way they attack civilians all over Burma. It is the same army that has attacked the Karen for almost 70 years and the same army that killed 7,000 Rohingya and routed more than 700,000 from their homes to seek safety in Bangladesh. This same army has attacked the Kachin for the last seven years with fighter jets, mortars, machine guns, rape, torture, and the use of civilians as mine sweepers. And this same army is paid for by the Burmese central government. It is all the same army.
I feel angry that in the 20 years FBR has worked in Burma, the army has not changed. The 'democratically-elected' government has not spoken out against the army attacking its own citizens.
I feel frustrated when western governments pander to Burma's government while ignoring the human rights abuses perpetrated by Burma's armed forces. I feel angry the National Ceasefire Agreement includes disarmament, meaning ethnic civilians would have no defense against the army.
As a parent, my sympathies lie with these families hiding in IDP sites along the China border. They have lost their villages and farms.  Many have lost loved ones as well.
In Sha It Yang IDP camp, as the temperature hovers just above freezing, we try to keep our 5-month-old son warm as we sleep on the ground in an IDP shelter. These parents must do the same for their kids every night, hoping their children don't get sick and that they don't have to run again.
It was just 13 months ago in the winter when these IDPs had to flee.  How hard and stressful it must have been for the parents to keep their children warm as they fled the Burma Army yet again.
My prayers are for the Burma Army to stop their attacks, for the IDPs to be safe, warm and well-fed and for all of us to have love and forgiveness in our hearts – even toward our enemies.