New Believers Baptized in Mosul
29 March 2018
Mosul, Iraq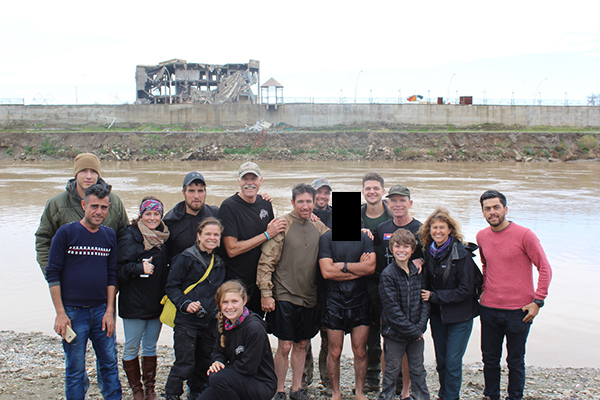 Dear friends,
One ex-Iraqi soldier, Ali*, and one American medic, Jason, were baptized last month in the Tigris River in Mosul, Iraq. Both asked to be baptized after our last Syria and Iraq mission. Ali, a new believer, was shot six times last year in Mosul as he saved our shot translator, Shaheen. Jason is a volunteer medic and brave man, a new believer who came to Christ on this mission to Syria and Iraq. Paul, an FBR chaplain, and I, along with our team baptized them in the Tigris. The water was cold, swirling, and muddy, the buildings behind us destroyed, shell casings were on the ground, and on one side was a blown up bridge with a temporary span. This baptism here reflected our lives- sometimes broken and dirty but in the midst of this Jesus comes to save us, make us clean, and help us start anew. Thanks for being in this with us and praying for Jason and Ali.
God bless you,
Dave, family and FBR 
*Name changed for security purposes.