"God's Christmas Present to Me" : Eye Surgery, Dental, and Helping a Monkey in Burma
Karen State, Burma
27 December 2017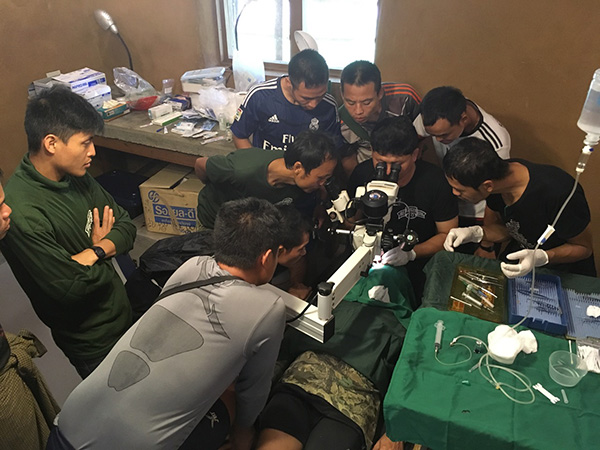 Dr. Shannon Allison, Dr. Bob Arnold, and Nay Hser came to our camp to train the FBR medics at the Jungle School of Medicine (JSMK) as well to conduct surgeries and dental procedures for those in need.
Nay Hser is a Karen medic who has been trained in cataract surgery by forward-thinking Scottish and Australian ophthalmic surgeons. He has sought and obtained support and safe passage with the Karen government to provide vision and cataract clinics in all seven of its districts. Nay Hser and the medics examined, refracted, and dispensed custom-fit glasses and hearing aids to the patients who walked one to two days over hilly trails to reach JSMK. A 22-year-old heard his mother's voice for the first time.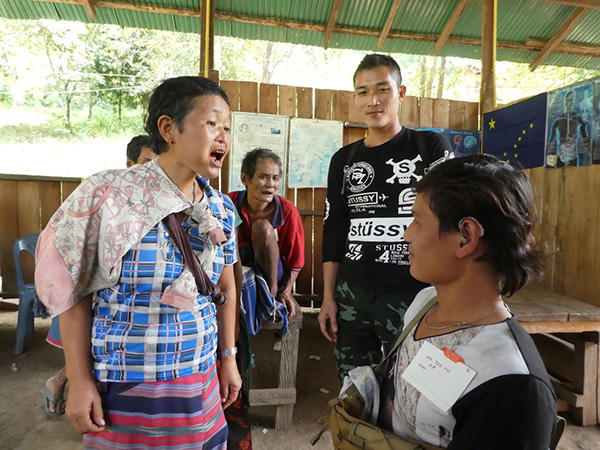 Over a dozen patients had surgical care for cataracts, glaucoma, strabismus or tumors. Nay Hser trained the medics to sterilely care for his portable instruments and assist in surgery. In total, Dr. Bob and Nay Hser did eight successful cataract surgeries and two Strabismus surgeries. To see patients who could not see and needed help to walk to the clinic walk home unassisted was a blessing. One lady said, "This is God's Christmas present to me."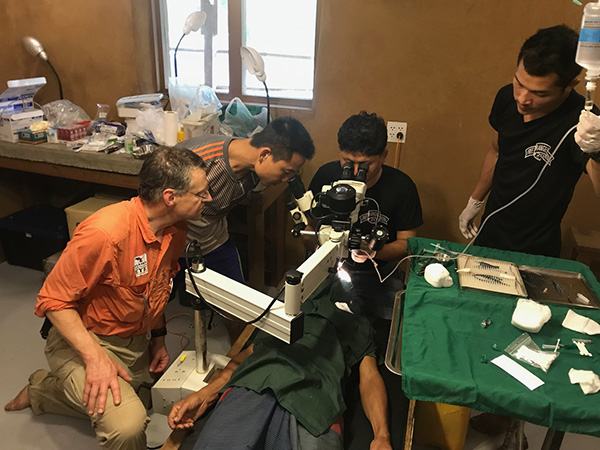 Nay Hser received a meritorious service medal from the Free Burma Rangers before departing for another remote region of Karen State Burma where he is the only eye surgeon for over one million people.
Dr. Shannon Allison helped train the JSMK medics in dental procedures; extraction as well as filling teeth. He filled many teeth, pulled a few, and taught the medics how to do all of this. He also fixed the teeth of Sahale's monkey, Kit. This is the fourth monkey procedure at the clinic and we are thankful the team here cares so much about people and animals, too!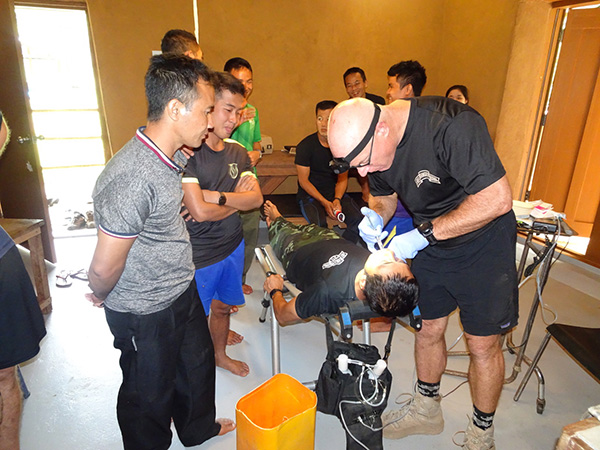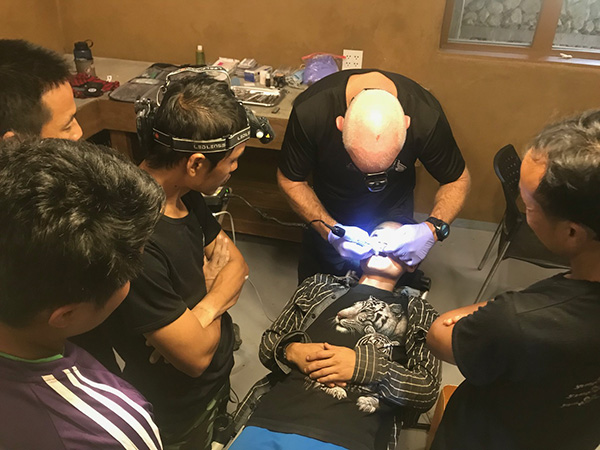 Most of all we thank God for our friends like Bob, Shannon, and Nay Hser who come and heal and who help our medics learn more and help more people.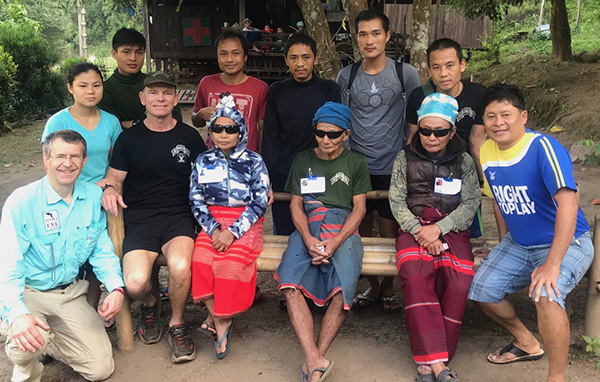 Happy patients who can now see.