ABC News: "The man who willingly takes his family to war"
4 September 2017
Australia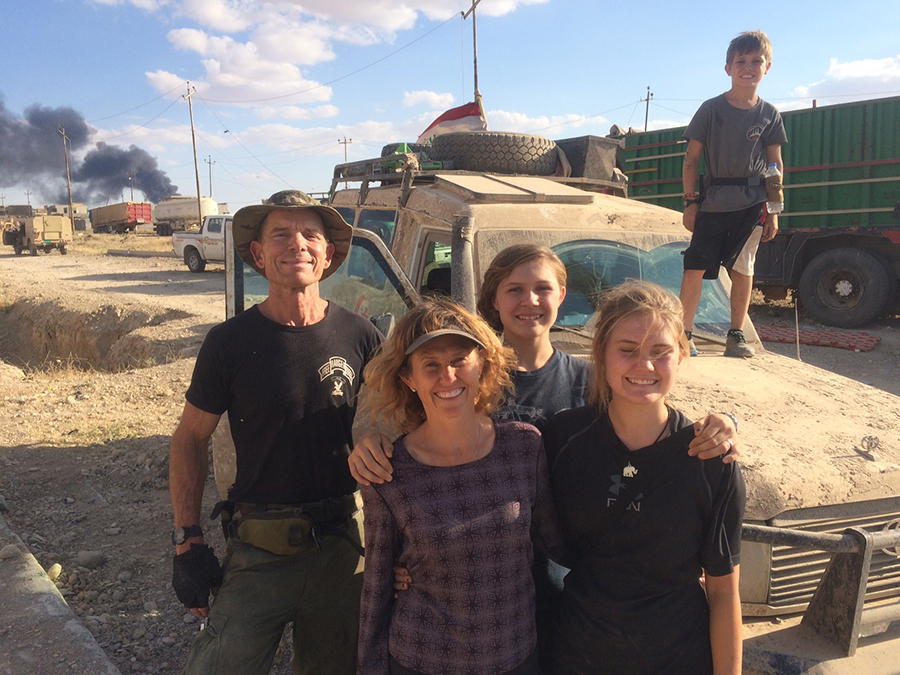 Excerpt from the article:
"Perhaps the Iraqis didn't know what to make of the Free Burma Rangers when they first turned up, but seeing the Eubanks put their own lives and the lives of their kids on the line to help them quickly earned their trust.
The children's programs Karen and the kids run are usually held out of harm's way, but that definition is a little loose in conflict areas where the situation changes daily.
One day outside Mosul, the family was working with local children in a school, when they came under attack. Bullets raked the outside of the building while the family and local children huddled inside.
After the attack, the Eubanks were shaken. But they didn't leave."
The rest of the article is available here.