LA Times: "For former U.S. Special Forces operative turned aid worker, a dramatic rescue in Mosul"
16 June 2017
Mosul, Iraq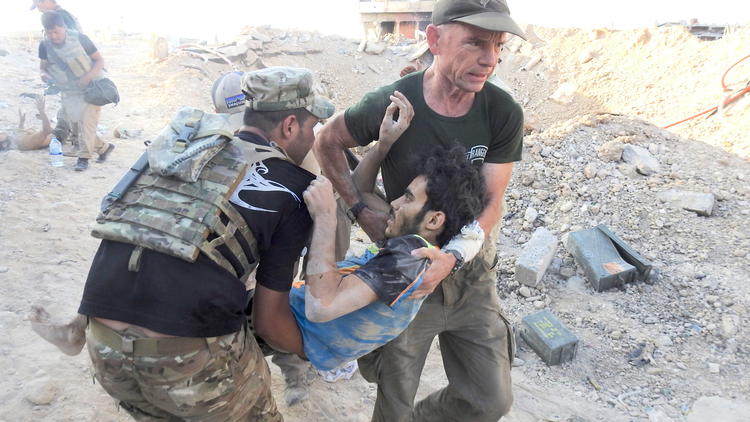 Excerpt from the article:
"The eight-month offensive to take Mosul is like nothing the group had seen until now, said Hosanna Valentine, 37, a longtime member of the organization who came to Iraq in 2015 along with a core group that comprises Eubank, four Burmese and other volunteers.
'This is one of the starkest and most desperate situations in the world. And with ISIS, it doesn't feel melodramatic to say it's evil,' said Valentine, using an acronym for Islamic State. Valentine spoke at the medical clinic of the Iraqi 9th division, with which the group is traveling.
'One of the first things David does is apologize to people for what America did here. Not all of it was wrong, but some of it was. So we come and help not from a desire to have control or use the resources. If you go act out of love, that can be life changing,' she said.
It was that idea that drove Eubank to join the effort to rescue the toddler, girl and wounded man."
http://www.latimes.com/world/la-fg-iraq-mosul-eubank-20170616-story.html