The Washington Post: "Thousands of Iraqis have fled Mosul, but this American family moved in"
11 June 2017
Mosul, Iraq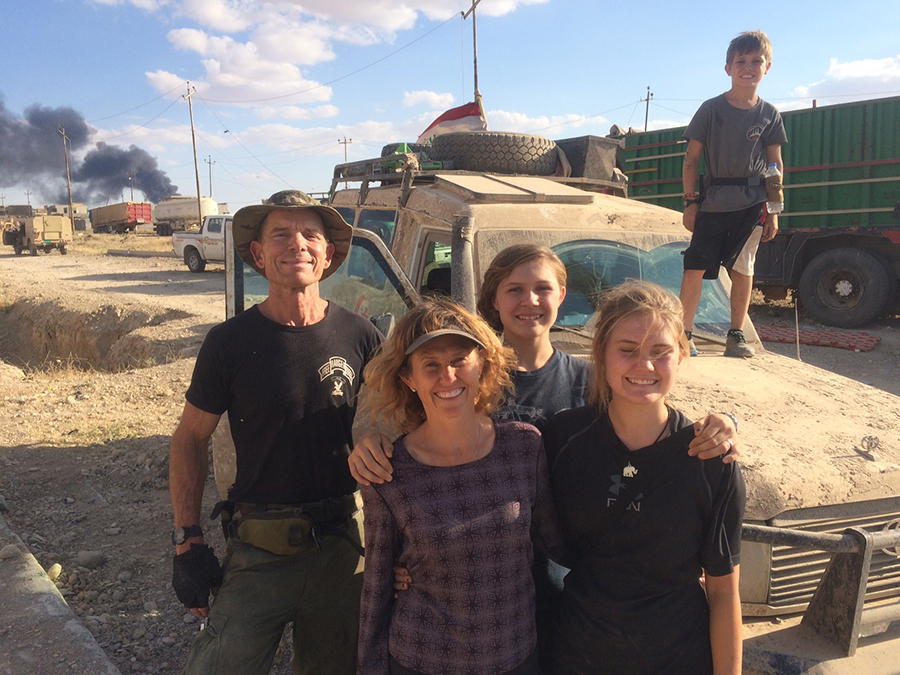 Excerpt from the article:
"The Eubank family has a guiding principle — if other families are forced to live in war zones, there should be no issue with theirs being on hand to help.
And so as Iraqi forces pushed into the last pockets of western Mosul still under Islamic State control, an American mom was home-schooling her three children in a room above a medic station deep inside the city.
Sahale, 16, and Suuzanne, 14, sat in a corner near their mother, Karen, working on their laptops and occasionally bursting into song. Peter, 11, lay on a camping mat on the floor doing math. They sleep in a house a short drive away, but spend their days at the medic station to assist and give supplies to fleeing Iraqis.
About a mile away at the front line, their father, David, who says he served for a decade in the U.S. military including in the Army's Special Forces, evacuated families as they came under sniper fire from Islamic State militants.
It was just an average day for the Eubanks, who describe their work as a calling from God."
For the rest of the story, please click the link below.
https://www.washingtonpost.com/world/middle_east/thousands-of-iraqis-have-fled-mosul-but-this-american-family-moved-in/2017/06/08/f4a62310-4bb6-11e7-987c-42ab5745db2e_story.html?utm_term=.2057847e64cf