Celebrating Our 24th Wedding Anniversary in Mosul
9 June 2017
West Mosul, Iraq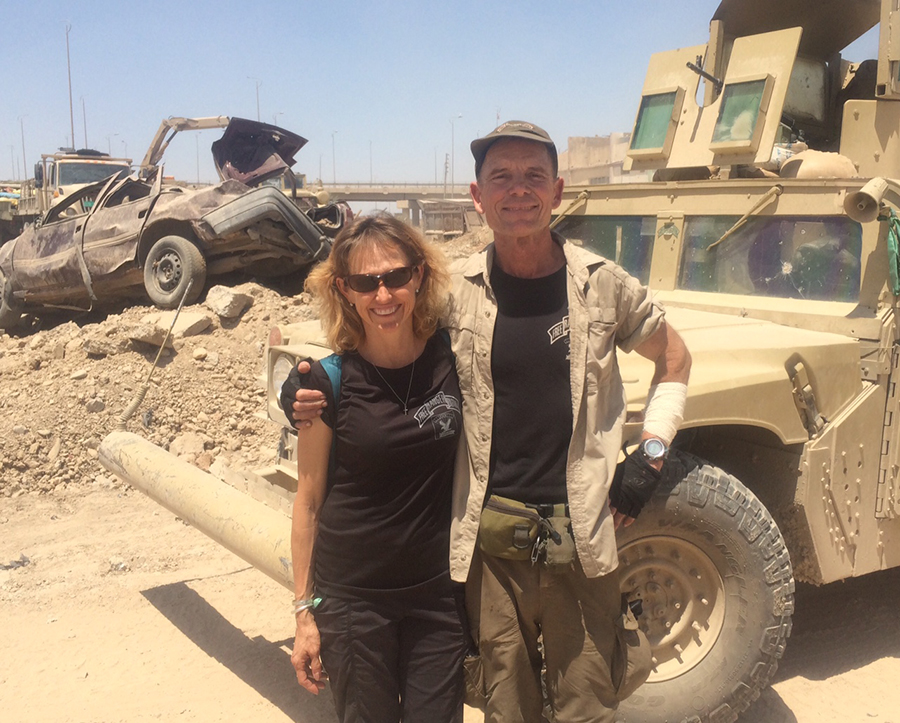 On June 5, 2017, Karen and I celebrated 24 years of marriage here in West Mosul. She and the kids help back with IDPs and patients at the CCP while our FBR team and I were at the front. Back together on our anniversary, we met with Iraqi commanders and they all prayed with us as I got on my knees to thank her and God for Karen.
Karen has helped me do many good things I could not do alone, forgiven me my wrongs, and stopped me from doing worse things. I am so grateful for her love, support, wisdom, freedom, and among many gifts our three precious children who are here with us – Sahale, Suu, and Peter. They are all here because of God's call. We love the Iraqi people who loved us first, just like Jesus does.
We love you all and thank you for being in this with us – your prayers are powerful because God listens and works though them. Psalm 23 says it all for us deeply here. We love you all and are grateful for your love in spite of our weaknesses. We are a family and team of love together.
Thank you and God bless you,
Dave, Karen, Sahale, Suu, Peter, and all FBR here and in Burma and all points in between