Iraqi Soldiers Give Their Lives Helping Families Flee ISIS: A Photo Essay
25 May 2017
Mosul, Iraq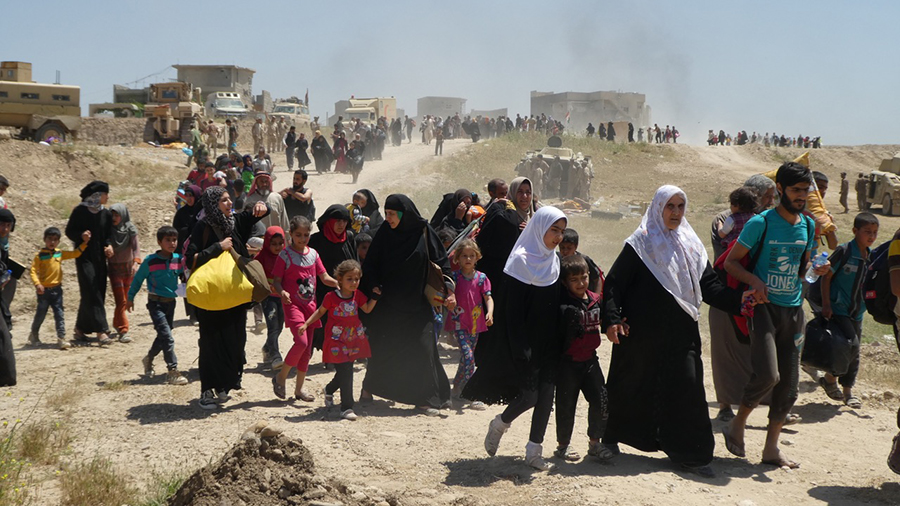 Dear friends,
Thank you for praying for us and for all of your help for the people here in Mosul. We are on the northwest side of Mosul helping families who are fleeing ISIS under fire. The Iraqi Army is pushing ISIS back but at great cost. Over 17,000 people have fled through us, with 208 being shot and 38 killed in our area alone. On the edge of town, thousands throng the roads to get out while ISIS snipers shoot them from behind; in the city, families play a deadly game of cat and mouse trying to avoid fanatical ISIS fighters in their escape to the advancing Iraqi soldiers.
One night as we held a house we had cleared from ISIS, a family tried to run to us and were gunned down. Every single person was hit and the mother was killed. Their 11-year-old daughter was shot in the midsection and her intestines began to spill out as she was carried through the fire and in the darkness to us. Silver Horn and Slowly, our Karen FBR medics, worked to save her life along with her wounded father, sister and brother. Justin and Silver Horn ran a gauntlet of fire in our Humvee to get them out.
There have been many deaths here and, along with Shaheen's death, I have lost more friends in the past days. Last week my close Iraqi Army friend, LTC. Firas was killed as he covered his soldiers from ISIS fire; seven other friends have been killed in this operation as they have pushed ISIS back street by street. We are moving on foot now as vehicles are impractical in many areas of the city. A few days ago, as we were on foot providing medical support to fleeing civilians and Iraqi soldiers, we were attacked by a group of ISIS who charged us around a corner at point blank range (seven meters) and my close friend, Lt. Hussein was shot five times but survived. I was shot in the arm helping get him out but I am ok.
As ISIS is pushed back block by block, the families we meet in the city crawl out of cellars and through holes in the walls. They are terrified and many are crying and shaking with fear. We treat the wounded, pray with them and send them back to safer areas. The liberation of Mosul is near but ISIS is not giving up and try to kill all they can. We pray in Jesus name for God to change their hearts, or help clear them out. Thank you for your prayers and love. Photos are below.
God bless you,
Dave, family and teams