Good News as More of Mosul is Liberated
January 15, 2017
Mosul, Northern Iraq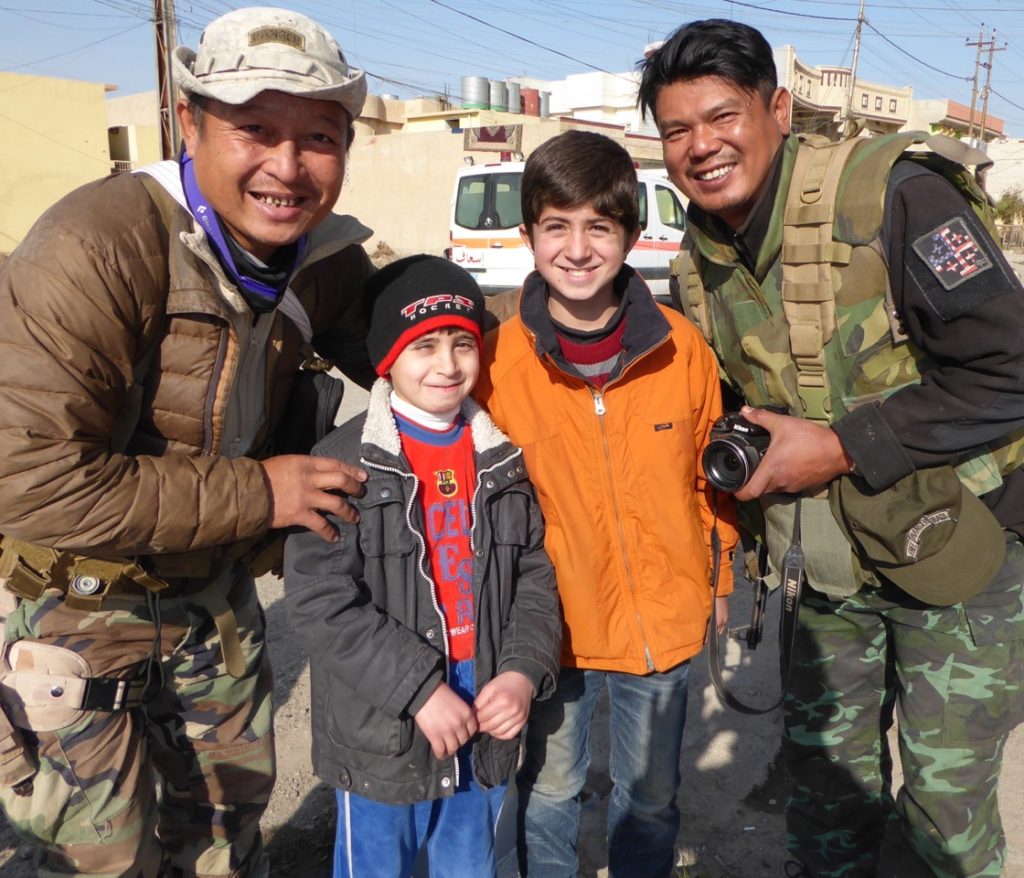 Dear friends,
Thank you for your love and prayers. Now most of eastern Mosul has been liberated and ISIS is being pushed back across the Tigris River to the western part of the city. As we walked the streets where we earlier had been under fire, we met families returning home and little children coming up to thank us. One little boy told us, "ISIS was very bad, they beat people, and in their school we had very strange math problems like, 'How many land mines do you need to plant to kill a certain number of infidels?'  And '10 bullets plus 50 bullets equals how many bullets?'  This was a terrible school. Now we are free and we are so thankful."
A fruit vendor came up to tell us now he can do good business again without fear of getting beaten for not having a proper beard, or receive blows measured out for each cigarette ISIS might catch him-with. Eliya, our medic from Burma, treated casualties and we were served hot tea and coffee by families who are happy to be free.
There is still the other half of Mosul to liberate, as well as more of Iraq and Syria, but these are good days for those who have been freed. Thank you for how you help them.
God bless you,
Dave, family and teams, Mosul, Iraq