Breaking the Spirit of ISIS with the Love of Jesus: A Playground Goes Up in Town Liberated from ISIS
2 December, 2016
Faisalia, Iraqi Kurdistan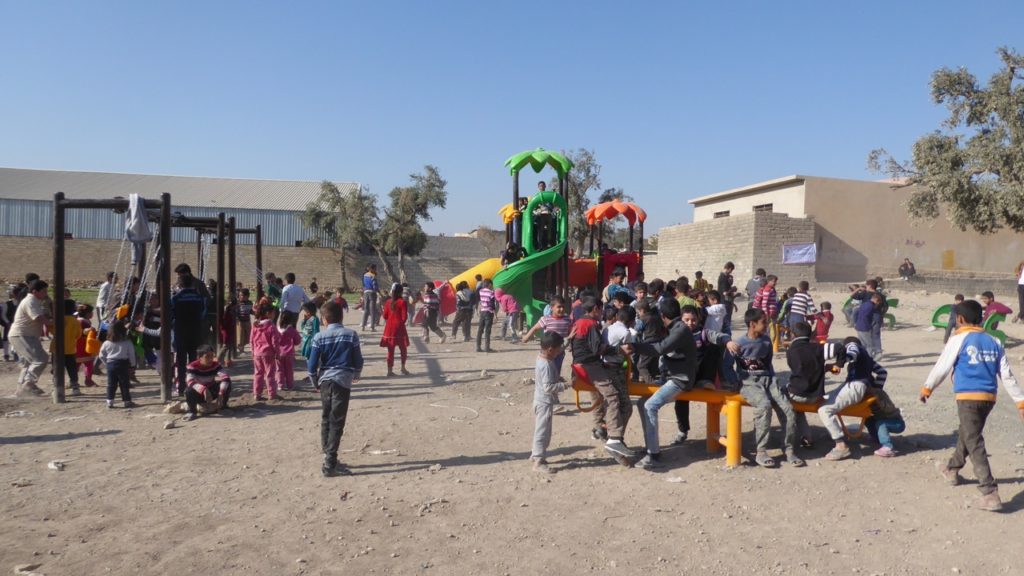 Dear friends,
Thank you so much for helping us make this happen. In the last few days, we have been in and around the city Mosul helping to distribute food aid and assisting displaced children in the region. Recently however, we have journeyed back across Kurdish lines in order to build a playground in the newly liberated town of Faizalia, Kurdistan.
Faizalia was freed from ISIS control three weeks ago after enduring countless hardships under the terrorist groups' control (please see our web report). When we first arrived, we learned that a family of eight had been killed by accidental coalition airstrike.  We later visited the funeral of the deceased, and I got on my knees before the surviving members to ask for forgiveness on behalf of the coalition.
Yesterday we dedicated a new playground in memory of that family and in honor of those who assisted us: RW, Mindy Belz, Reload Love. Thank you to all those who support our operations and assist us in our children's programs.
Below are photos of the playground and the cemetery where the family of eight are buried. Thank you all and God bless you in Jesus name.
God Bless You,
Dave, Family and the Free Burma Rangers