Multiple Fronts! – Fighting is Everywhere in Northern Burma
November 30, 2016
Kachin State and northern Shan State, Burma / Myanmar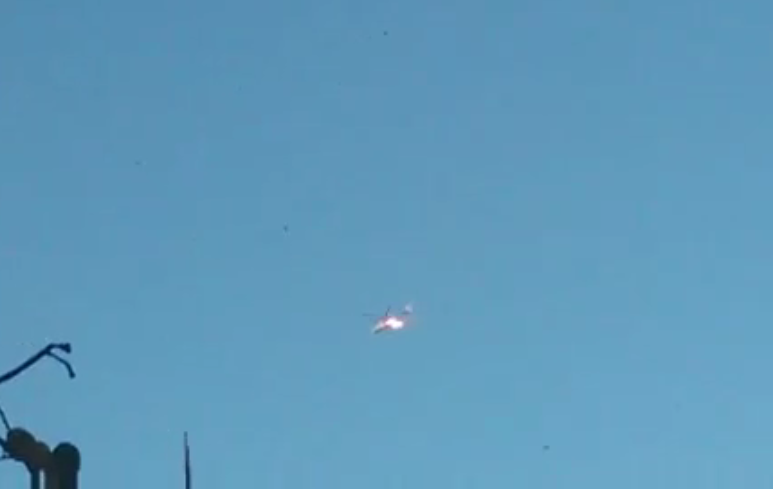 Fighting from 22nd – 24th of November
Clashes (Incidents of fighting) – 40
Burma Army Jet (Attack) – 9
Burma Army Helo (Attack) – 10
Burma Army Jet (Recon) – 6
Burma Army Helo (Recon/Resupply) – 5
Burma Army Drone (Recon) – 3
Civilians Killed – 7
Civilians Wounded – 2
The statistics above document fighting in Kachin and northern Shan State from November 22nd, 23rd and 24th. Note the frequency of fighting, the use of air power against ethnic groups (who do not have air power) and the civilians caught in the crossfire. The volume of fighting represented here threatens to escalate further and create an even worse humanitarian crisis.
*** The figures above are limited to reports from FBR teams and do not represent the totality of military battles, supply, or human rights abuses perpetrated by the Burma Army.
Debrief
Presently, fighting is everywhere in Kachin State and northern Shan State, Burma. In August 2016 the Burma Army launched a major offensive against Gidon Bum Hill in Waingmaw Township, Kachin State. If the Burma Army controls this area it will effectively cut the Kachin Independence Army (KIA), an ethnic resistance group, territory in half and it will prevent the KIA from distributing aid to IDP camps North of Gidon Mountain. The Burma Army has been using massive troop surges, artillery, tanks, Mil Mi-24 Helicopters and MiG-29 fighter jets in the Gidon offensive and throughout Northern Burma, and all of this is following the Nationwide Ceasefire Agreement (NCA) and Panglong Peace Conference. What the Burma Army is telling the Burma government and the world about peace in Burma is not in accordance with their conduct on the ground.
In response to this ongoing oppression four ethnic groups, the Kachin Independence Army (KIA), Myanmar National Democratic Alliance Army (MNDAA)[Kokang], Ta'ang National Liberation Army (TNLA) and the Arakan Army (AA) have formed a 'Northern Alliance' and launched a joint offensive against the Burma Army in Northern Shan State on the 20th of November, 2016. This counter-offensive against the Burma Army is claimed to be a last resort by the ethnic groups. The Northern Alliance states it is no longer able to cope with the occupation and oppression by the Burma Army within ethnic lands. From the start of this new front in Burma, violence has again increased and thousands more people have been displaced. We pray for the Burma Army and ethnic groups to come to a political solution to the fighting as soon as possible.
November 24
0100 Burma Army Light Infantry Battalion (LIB) (319) at Manje Base fired three mortar shells to the side of Pa Taw in Mansi Township.
0200 KIA troops from No.6 Brigade clashed with an estimated 100 Burma Army soldiers near Asia World Gate between Pang Sai and Nam Tau in Muse Township.
0200 Burma Army troops with 5 military trucks and 2 tanks were attacked with 2 remote-mines detonating between Pang Sai and Nam Pa Tek. The damaged trucks turned back and the soldiers continued to clash.
0630 TNLA troops counter-attacked Burma Army troops re-positioning at 105mile Base, in Muse Township.
0830 Two Burma Army jet fighters from Myitkyina flew to the east.
0900 Burma Army fired an Anti-Aircraft (AA) gun and the KIA fired back 3 grenade launcher rounds, followed by the Burma Army firing two 81mm shells.
0912-0930 Two Burma Army helicopters from Bhamo flew over Gawk Ngu Yang.
0945 Two Burma Army jet fighters from Bhamo supported Burma Army LIB (602), striking at KIA soldiers from No.27 Battalion during clash at Gawk Ngu Yang.
1005 MNDAA troops and Tatmadaw LIB (418) continuously clashed at the bridge, entrance to Mung Gu.
1030-1130 KIA troops from No.9 Battalion clashed with 30 Burma Army soldiers at Nam Mwi Pa. Burma Army troops retreated to Nam Hpak Ka.
1050 KIA soldiers from No.29 Battalion attacked Burma Army stationed at Nam Um Gawknu Kawng forcing Burma Army soldiers to flee to Nam Um village.
1200 KIA soldiers from No.39 Battalion clashed with Burma Army soldiers around Man Loi near Nam Hpalun. The Burma Army retreated.
1210-1240 One Burma Army drone flew over KIA No.3 Battalion HQ in Sadung Sub-township.
1215 Two Burma Army helicopters struck and dropped bombs again. Another 3 helicopters dropped troop reinforcements at 105mile, Muse township.
1230 KIA and MNDAA troops clashed with an estimated 50 Burma Army soldiers from LIB (14) between Nam Hpye and Shwe Aik.
1230-1300 One Burma Army drone flew over Mu Du, in Waingmaw Township.
1300 Two Burma Army helicopters dropped bombs along Man Jak hill above Mung Gu.
1305 Burma Army troops stationed at Kukang area side fired six shells of 105mm, 120mm to the sides of Man Nyang and Nawng Jang in Muse township.
1630 KIA soldiers from No.27 Battalion clashed with Burma Army combined troops of LIB (319, 521) coming from Mung Hkawng Gashawt. The fighting took place at Shadan, Sama above Mahtek in Mansi township.
1750 Burma Army troops fired three 60mm shells to the side of Gawk Ngu Yang.
1825-1833 Burma Army stationed at Kagam fired four 120mm shells toward Gidon Post.
November 23
0530 on 23 November heavy fighting between KIA troops from No.38 Battalion and Burma Army LIB (418) at Hpawng Seng Man Pyin, Muse Township. The fighting stopped at 1535.
0710 KIA troops and Burma Army troops coming from MNDAA controlled areas clashed at the head of Pu Wang village.
0715 KIA troops clashed with an estimated 100 Burma Army soldiers coming from Sap Hkung Hka river near Pu Wang village.
0740 KIA troops from No.27 Battalion attacked Burma Army LIB (602) at Gawk Ngu Yang Post.
0815 The combined forces of KIA soldiers No.36 Battalion and MNDAA clashed with Burma Army LIB (14) near Nam Hpye Village in Muse Township
0845 One drone flew over Hka Da Zup Post in Danai Township.
1020 TNLA troops attacked the Burma Army at Nam Hkam Sihkan Tit Post in Nam Hkam Township.
1100 Burma Army troops operating around Hkrai Run Bum Yi and from Nam Ya Tai Post fired six 60mm shells to the side of Kum Tsai Zup where KIA soldiers were staying in Hpakant township.
1535 KIA troops from No.2 Battalion clashed with 60 Burma Army troops at Nam Pa Tek near Pang Sai.
1730 Burma Army shelled from Balawng Dingsa and Man Dat toward Gawk Ngu Yang.
1730-0600 on 23-24 Nov. Burma Army stationed at Nhkram fired twelve 81mm shells and AA gun toward Gidon Post, Waingmaw Township.
November 22
0735 Burma Army troops at Sama Road junction fired two 105mm shells toward Gidon Post, Waingmaw Township.
0820-0940 on 22 November the Burma Army stationed at Nkhram, Kagam, and Dabak fired 57 mortar shells towards Gidon Post and Tsan Lun, Waingmaw Townsship. They also fired sporadic Anti-Air (AA) gun fire toward the posts.
0930 Forty Burma Army troops from IB 298 and KIA troops clashed at Makaw Yang in Hpakant Township.
0950 One hundred Burma Army troops from LID 99 clashed with KIA troops from No. 38 Battalion at Loi Ngu Bum near Sap Hkung Hka in Muse Township.
1155 Burma Army troops clashed with MNDAA troops at Man Jak, near Mung Gu in Muse Township. Two Burma Army helicopters supported with strafing runs against the MNDAA troops.
1510 Two Burma Army jet fighters bombarded Mung Gu, Man Kang, and Byuha Kawng, which the MNDAA captured from the Burma Army.
Civilian Casualties
On the 22nd of November two civilians, Dau Je Tu and Lahtaw Naw Din, both residents of Mung Hkawng Village, were shot to death by Burma Army soldiers in Mansi Township. Both civilians had carried food for the Kachin Independence Army the previous day.
At 1530 on the 22nd of November two civilians, Lahpai Naw Seng and Zahkung Hkun Yawt from Nam Tau village were chased and fired on in front of Pang Sai Police Station by Burma Army troops. Zahkung Hkun Yawt was killed on the spot and Naw Seng was wounded in his shoulder. They were shot after carrying food for KIA soldiers at Nam Ba Tek, in Pang Sai Township.