Voices from the Jungle: Interviews from the Displaced in Karen State
24 October, 2016, Karen State Brigade 7 Region, Eastern Burma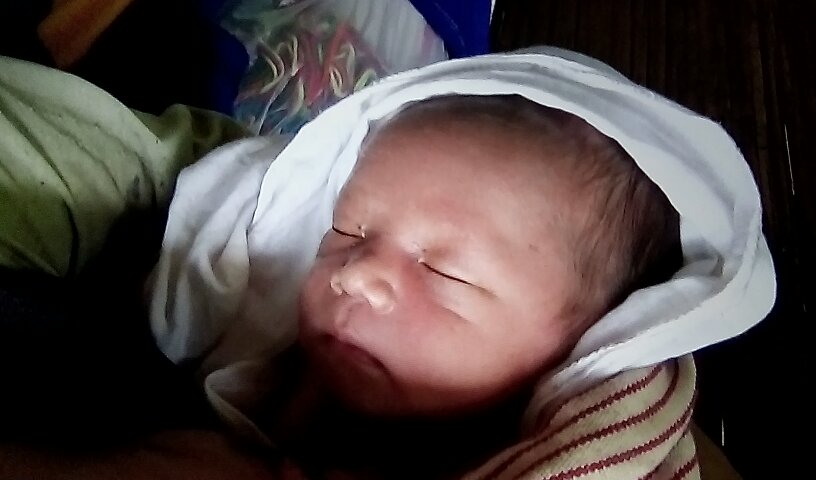 Since late September there have been repeated clashes between Burma Army forces and a Karen faction (DKBA) in the Mae Tha Waw area of Hpa An District [Past Report: Burma Army and Proxy Army Send IDP's Running in Hpa-An district, Karen State]. The Burma Army-proxy Border Guard Force (BGF) and a faction of the DKBA (a splinter force of the DKBA's Klo Htoo Wah tactical group, led by Brig-Gen Kyaw The) have continually clashed, leading to the exodus of over a thousand Karen IDP's from their home villages along the Kawkareik-Myawaddy road. The villagers are in urgent need of food, clothing, pots, pans, plates, plastic sheets, water containers, shoes, blankets, mats, mosquito nets and other personal hygiene items. Free Burma Ranger teams in the region recently visited the area on a relief mission aimed at alleviating those needs and returned with the following interviews. Below are the words of those who fled their homes because of the clashes. They detail several human rights abuses including allegations of forced conscription, new landmine-laying, and threats of torture.
*For the safety and security of those interviewed full names have been withheld.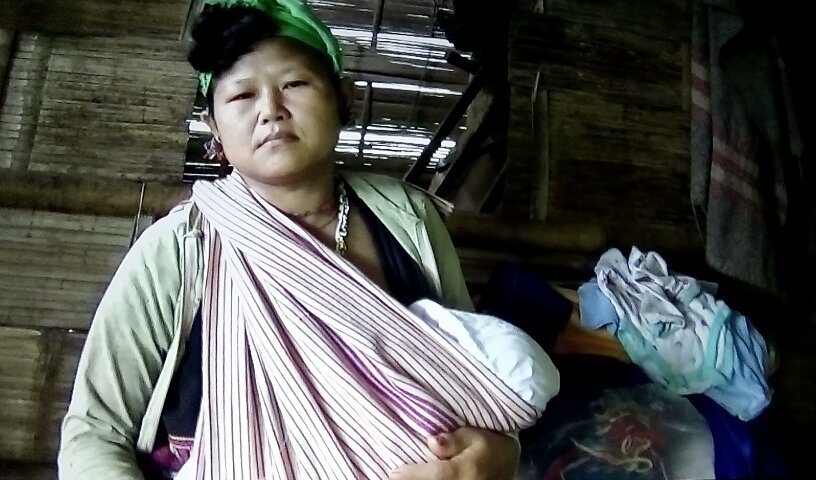 Pru
Age: 38 years
Gender: Male
Occupation: Farmer – Betel Nuts, Cardamom
From: Jay Baw Klo Village
Fled To: Htee Thay Khee
Details: Has four children
"We dared not live in the village because of the difficulties. We were asked to live among them [the DKBA]…[and]… in case the fighting started we're told we would have to go with them too. Land mines were kept around our villages. We were sad because we could not work in our fields because of the land mines. The DKBA gave us guns and made us wait for them. They were not many in number.
"Two villagers had to go and sleep at a watch post for two or three days before they were replaced. If new villagers did not go to the watch post they would not let the former ones come back. We did not know the name of their leader, but his walkie-talkie password name was Klo Lar Wah [Bo Bi Nel, the leader of DKBA faction]. They shot on the road but we did not know the reason. They called us to go and if we did not, we were threatened to be killed and tortured. We were so afraid that we decided to flee the village.
"It was almost four days (16/9/2016) since the villagers from Ler Peh Dea village, Poe Chi Lae, Thay Kaw village came to where we fled. Not everybody fled from their homes, but places like Jay Baw Klo village have no inhabitants except for one 100-year-old man who could not flee."
On Food and Living Conditions: "The Elders arranged for us to receive food. We were fed quite enough. When we arrived here we were given rice bags, oil, mama noodles, and salt. We used to have pigs, chickens, rice, and a rice grinding machine but we could not carry any of them. Now we have to live in other people's homes. We need plastic sheets to build our houses, pots and plates, blankets, and mosquito nets. Every night we are bitten by mosquitoes but we have to sleep like that.
"We do not know how long we will live here. We do not dare to go back to our village. We heard from others that if we were captured we would not be killed but tortured by the DKBA. They said that they will peel our skin and sprinkle salt and pepper on us.
On Health: "Nobody was sick except one person who had a diarrhea. We had to help him walk on the way. Sometime he was carried. We came slowly and now he is better."
Say
Age: 20 years
Gender: Male
Occupation: Student
From: Htee Thay Khee Village
Fled to: Htee Klo War
Details: Came with four siblings and parents
He and his siblings had attended a refugee camp school prior to the clashes. His parents were villagers who grew chilies. After the fighting broke out they could not go to the field for fear of tripping a land mines that had been recently laid on the grounds near their village.
"We could not see them. We dared not go. [The DKBA]…put down these land mines."
They fled on 5/9/2016 and met with other villagers from Jay Baw Klo, Poe Chi, Thay Khaw, Ler Peh Dea. Altogether there are 24 households with 127 people.
On Food & Living Conditions: "Women's organizations and the bible school Thra Saw Moh Shay (KUN) school came and helped us with rice bags and Mama Noodles. Yesterday the Women's organization came and looked after two mothers and their newborn babies. There is still not enough clothing and shelter however.
On Education: "For education, the Karen Education Department (KED) helped us by giving the local teachers 7500THB per year. A KNU official recently brought us two teachers as well.
On Health: "One villager is sick with indigestion. A few women have given birth here. Many families are now facing problems. There is a clinic, but it does not have enough medicine or staff."
Lwin
Age: Unknown
Gender: Male
Occupation: Farmer – sesame and charcoal
From: Nta Hta Village
Fled To: Oo Moo Kee
"Because of the fighting we dared not work in the farm.  We heard the gunshots and bomb blasts and dared not stay in the village. On the way here we were afraid of the bombs. IDPs came because of the DKBA and Burma Army fighting. The villagers left their houses, bringing only what they could. They could not bring rice. They ran away only with their children. Now there are men who wait and listen in the village. They go to bring back their belongings and wait for the chance to return home.
"It was said that there was fighting in Ler Klar and Yike Kar Gone. We dared not go and watch, but it is not far from [Oo Moo Kee]. Our children won't go to school anymore, being afraid of the weapons. Parents dare not let their children go to school, in case something might happen along the way or while they are gone.
"There are people who look after our health. They now have to live in our village otherwise they would face difficulties. We would like to give them some help and food, but we cannot help with anything.
They do not know the place well enough to travel. Some families have children who are only a month or two old. Some infants are sick and others have high fevers. Food is not enough. There are no blankets or clothes. Some of us do not even have slippers. Children running around can get easily hurt from thorns.
"The children were not disturbed on the way here. We would like to keep them in one big house, but they prefer to live in their relatives' houses which are not big enough for everyone. Some houses have two to three families inside.
"Those who left for help brought some food back, but it was rotten when it arrived. We need blankets, clothes, and slippers. In the mountains, children who are over three or four years old cannot be carried by their parents anymore. They walk by themselves without slippers and blankets. At night, mosquitoes bite and there are many mosquitoes this month. Many of us have been wearing the same clothes since we left our villages.
"We heard that help is on its way today. I was told that there was still fighting. I dared not go and watch. We looked only after the difficulties in the village."
Kar
Age: 34 years
Gender: Male
Occupation: Farmer
From: Nya Mer Tay Hta Village
Fled To: Htee Kwar Khee
Details: Fled with his wife and four children
"Some of us fled, some stayed to look after their properties. My mother stayed to look after her properties. We have children though so we could not stay. We live in between the battle areas and heard the shooting day and night. We did not know what to do. The Burma Army and the DKBA fighting were near us and we feared that their weapons might kill us. So we fled.
"We cannot work for a living now. I do not remember the day I left my village, but we slept on the trail while traveling for two days. There were several children with us. I have four children and the other families have five, four, five, three, two, and three children respectively. Altogether 26 children. Our children can no longer go to school, as there is no school in our new home. We also could not bring our belongings. We stayed my uncle's house and were given a bag of rice. We used to have two goats but we could not bring them.
"Our village is half a day away from this village but I'm too sick and tired to walk back. There is nobody here to look after our health. If people get sick we carry them to a nearby village. There were bombs around our village.
"We need several things and we cannot do anything without food. We have no rice, no pots and pans. The battle went on for a whole week. I did not take note of the day it started. The villagers were not captured but we were afraid that if they [the Burma Army or the DKBA] would seize us if they did. We were afraid of every group. In the future, if we can go back home, we will. But if we can't we'll stay here."