Opium Production Spreads to Chin State
29 February 2016, Chin State, Burma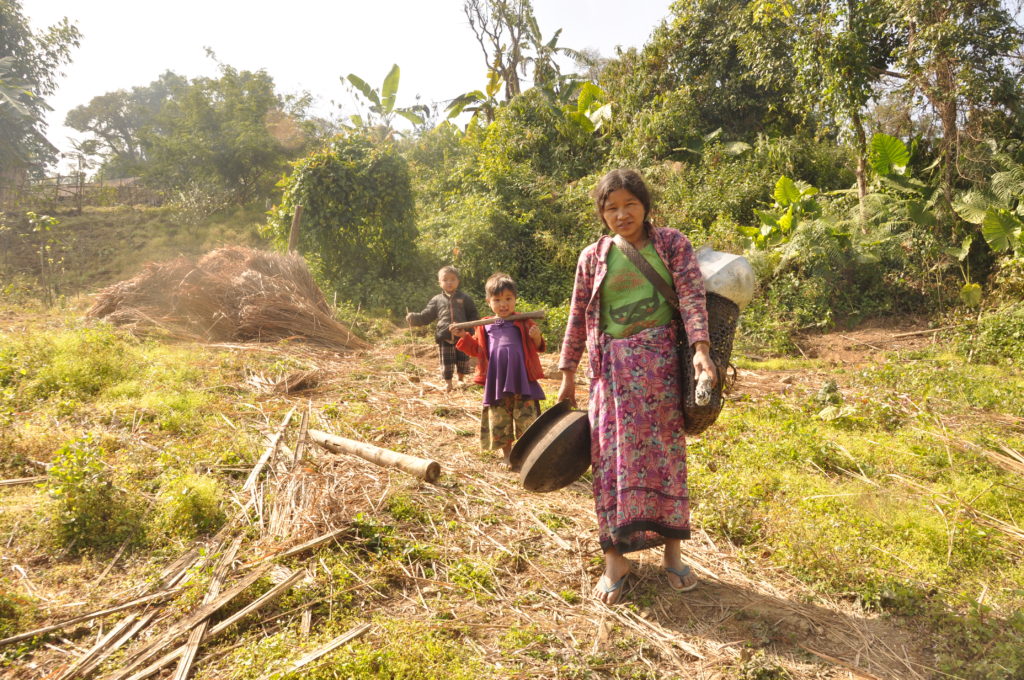 Free Burma Rangers (FBR) recently finished a mission to document opium production in Chin State, Burma. Chin State is not widely known in Burma for its production of opium. With the recent flooding in the region, however, FBR teams on the ground have noted that many internally displaced people (IDPs) and farmers have turned to the cash crop as a more profitable means of income in the wake of the massive destruction of traditional crops.
In the past, when floods or droughts destroyed crops, many farmers in Chin State took to hunting and fishing in order to provide for their families. Within the last couple years however, with the floods depleting local fishing stocks, and the Indian military shutting down hunting along the border, villagers have been left with few options to provide for themselves and their families. As the opium poppy is a drought-resistant crop, it is an easier and more lucrative means of making money when other means fail.
Opium farming is not without risk, however. One example is Singpial Village, with around 70 houses located near the border of India in Chin State. Since the villagers there started farming opium, there have been seven opium-related deaths and the arrest of another four individuals in cases involving opium smuggling. Chin FBR teams note however that many of the local authorities and police in Singpial are apathetic to opium production and have not taken reasonable steps to eradicate the illicit production of drugs.
Opium farming seems more prevalent in areas that do not receive social services. For example, Tonzang Township is an area that is now regionally notorious for its opiumproduction. Here villages have no government-supported schools, paved roads, or running water. In some villages there is a practice of farmers hiring extra labor to work crops in nearby fields, while they themselves farm opium in fields within the nearby jungle.
In order to tackle the problem of opium farming, underlying problems must be dealt with first. Irrigation channels destroyed by nature must be repaired, the infrastructure that allows crops to be sold in markets must be built, and schools must be established. Unless concrete steps are taken to alleviate the underlying causes of drug production, the growing of opium in Chin State will likely increase.