Maw Chee Mining Report
26 February 2016
Karenni State, Burma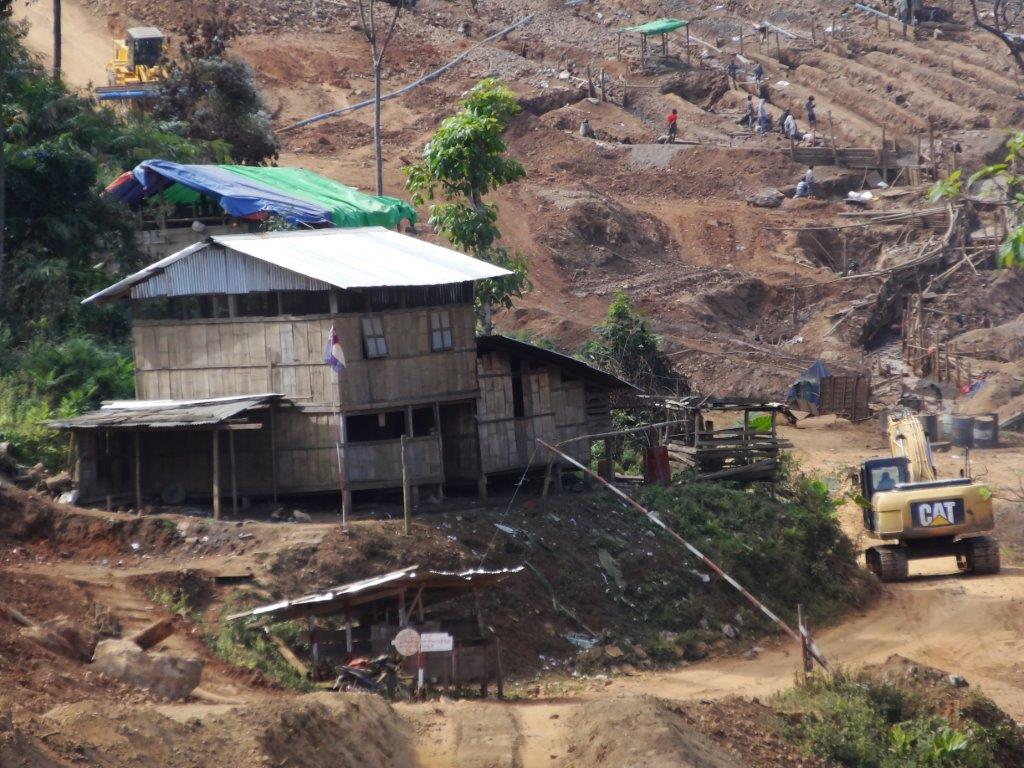 A Free Burma Rangers (FBR) team travelled to the town of Maw Chee to get information about the Burma Army and mining activities in that area.
Mining operations in Maw Chee began at the time of the British occupation of Burma. Over the years it has increased with both Burmese and Chinese companies coming into this area to mine ore. Primarily the mines in the Maw Chee area extract tin.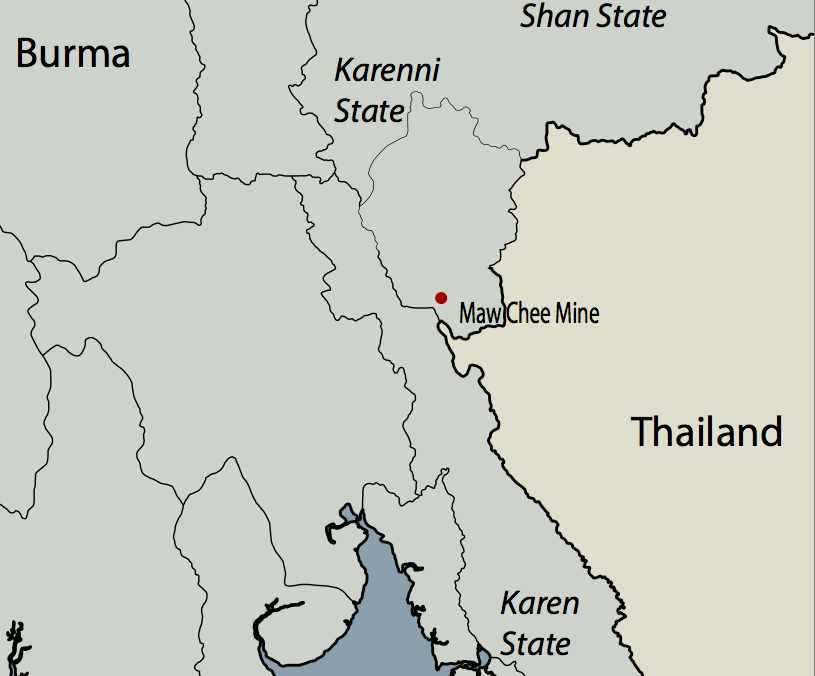 When looking at Maw Chee one can see scars all over the hill sides from where the mining operations have dumped debris and caused landslides. In October 2015, a large landslide killed 24 people when part of the mountain over Maw Chee came loose and destroyed 38 houses. This landslide was not directly linked to any one mine, but was caused by heavy rains and roadways built along the hillside. Myint Aung Hlaing came by helicopter, and the Burma Army – along with many other organizations – came to provide relief for the victims of the landslide.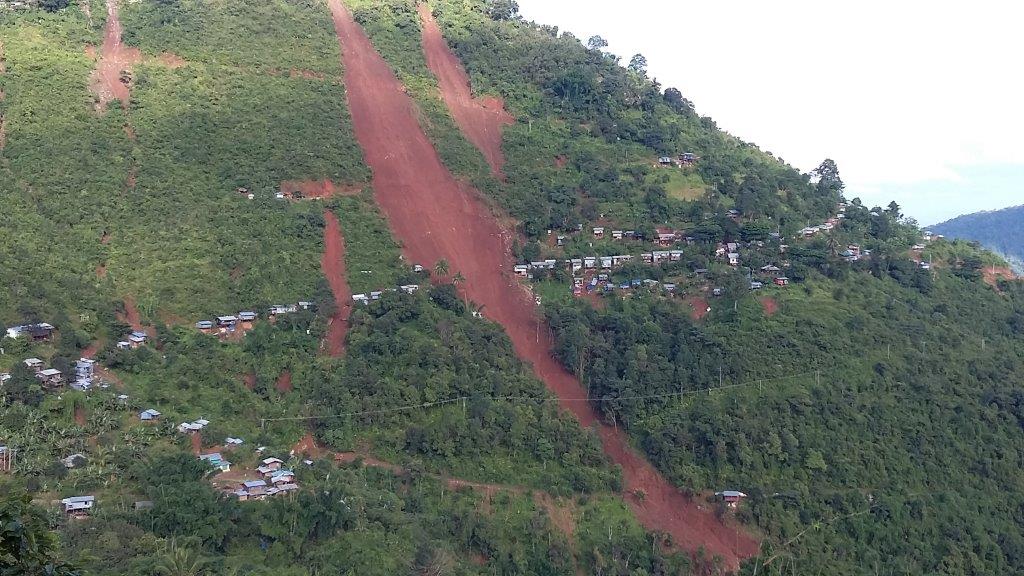 One mine FBR visited is owned by a Chinese company named Ai Wa. It is positioned at N 18.85077°, E 097.13780°. This place used to be a village and a thick forest, and was purchased from a few individuals. Prior to this purchase, villagers in this area primarily grew cardamom.  Strip mining operations destroyed the village and livelihood for all who lived in the area. Around the mine, Karenni National Solidarity Organization (KNSO) troops, a Karenni armed group that became a Border Guard Force (BGF) under the Burma Army, secure the area. The stream that runs through the mine has now been polluted by the mining operation. While in the mine, FBR teams were able to witness many families – including small children – sifting through the mining debris to get tin ore.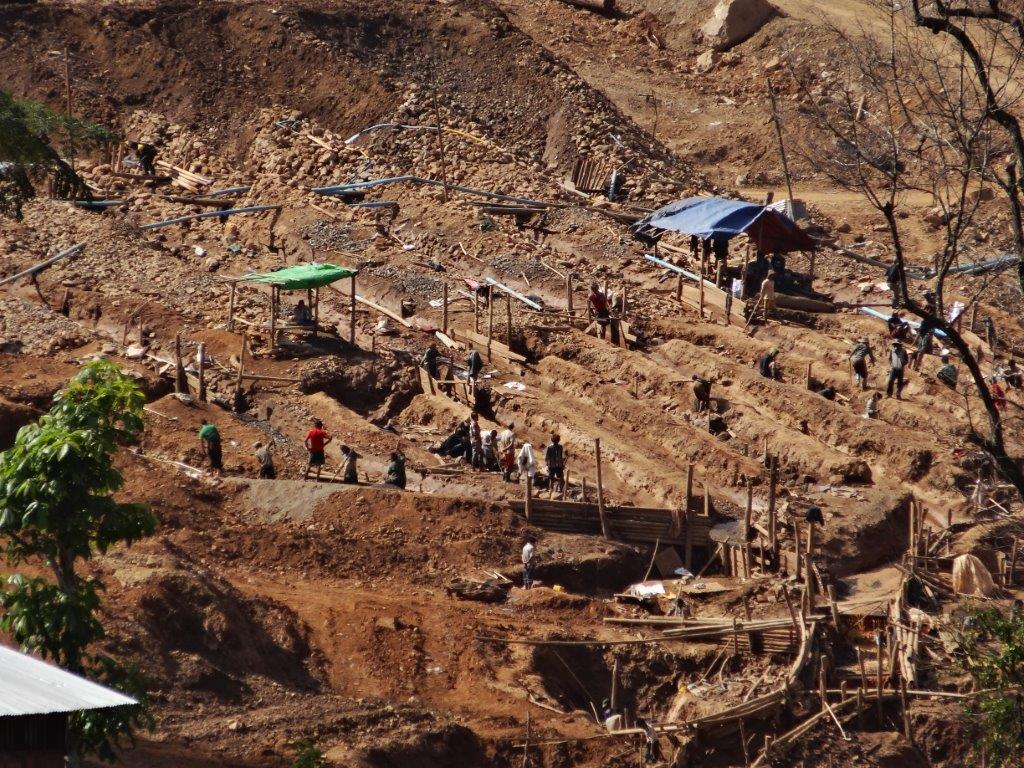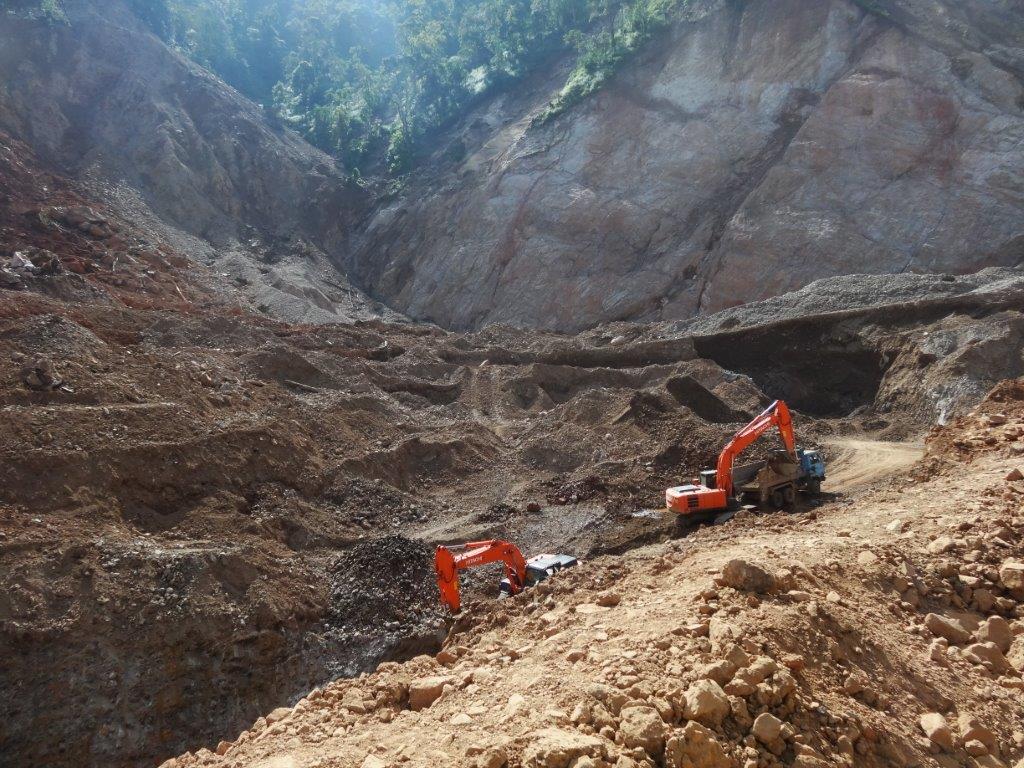 While in Maw Chee, FBR teams were also able to do reconnaissance on the Burma Army camps in the area under the command of Infantry Battalion (IB) 135. The Burma Army has four positions around Maw Chee. The villagers in this area live under the control of the Burma Army and their BGF counterparts. Yay Toh Kyaw Company is owned by one of the Burma Army leaders, named Yay Toh Htin, and is based in Loikaw. This company owns the mines inside of Maw Chee, which the Burma Army camps provide security for. This company has been mining in Maw Chee for over 10 years.
God Bless You,
Free Burma Rangers