Free Burma Rangers Completes Introductory Leadership and Relief Training in Tavoy District
31 May 2015
Karen State, Burma
On 3 April 2015 Free Burma Rangers partnered with local Karen organizations in Tavoy District to commence its first-ever introductory leadership and relief training. Free Burma Rangers (FBR) has a long history of collaborating in this district, and was pleased to have the opportunity to partner with friends both old and new. This training was designed for both refreshing the skills of seasoned rangers in the region and to demonstrate to youth in the district the variety of skills that FBR relief trainings offer. Upon completion of this introductory training those individuals truly interested in being a Ranger can continue on to participate in FBR's annual complete leadership and ethnic unity training later this year.
This new training class consisted of 22 students from a local post-ten program and 24 students from four individual townships in Mergui District.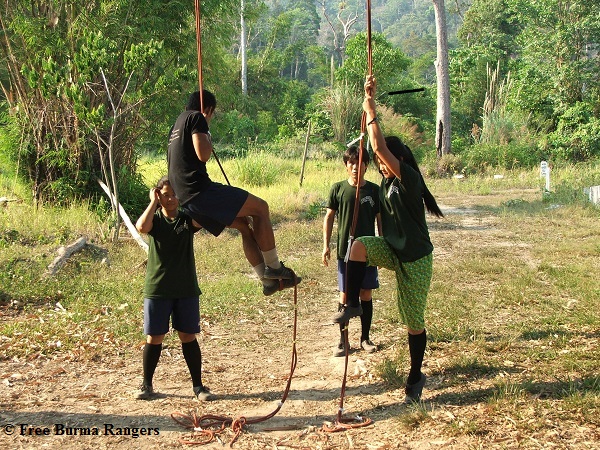 The first day of training primarily involved a full overview of FBR's history. This included topical discussions concerning FBR's vision statement, mission statement, what FBR does and stands for mentally, physically and spiritually. The day included an in-depth look at what is expected of Rangers attending our full-course trainings, what the make-up of the relief teams are and their responsibilities to their villagers and to each other as they carry out missions.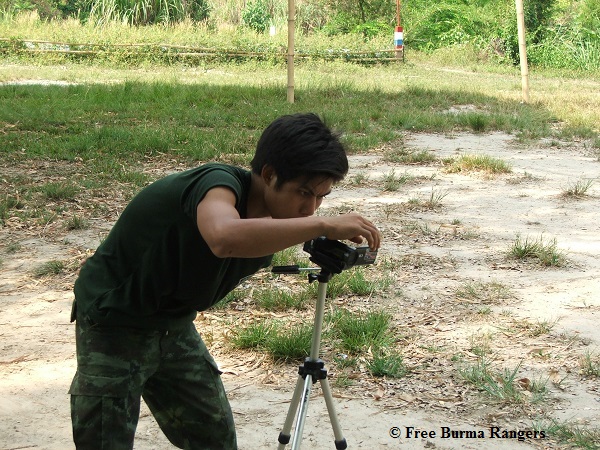 Basic first-aid/medic sessions were woven into the daily lessons with at least one session every day throughout the training. Every morning commenced with our instructors leading the students in physical training exercises. We also instilled the value of maintaining one's resources with morning and evening chores, which were completed on a daily basis.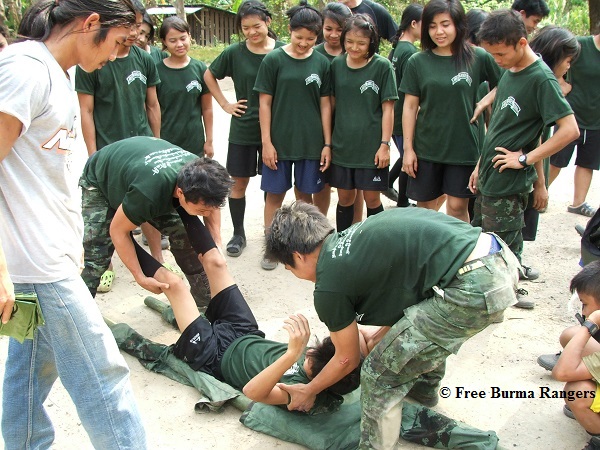 Halfway through the training the students deviated from classroom time and spent the day hiking to two waterfalls within an hour from our training camp. Students spent the day learning to rappel and pull themselves over a water crossing on a rope bridge. One of the rappelling sites was a challenging climb down a slippery 70ft waterfall. Every student successfully made the descent twice. Pride and confidence radiated on all their faces as they reflected on their personal accomplishment that day as we hiked back to camp that evening.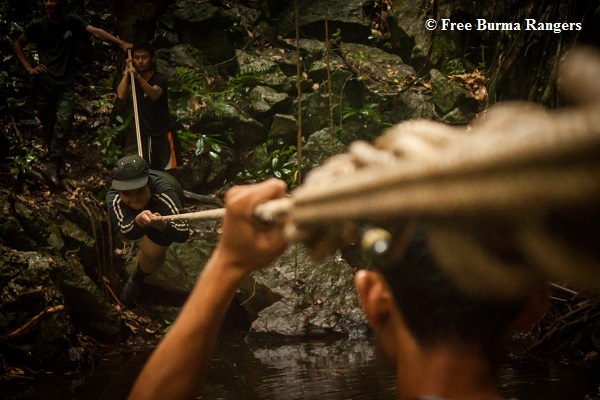 Besides the classes already mentioned our students also received instruction on the following subjects:
Information Gathering and Reporting World War II and its Atrocities
UN Declaration of Human Rights Human Rights Abuses
Critical Thinking Exercises Leadership & Ethnic Unity
Relief Mission Planning Operation Order/Warning Order
Operation Order Practical Exercise Development Projects versus Land Rights
Social Media SALUTE & Reconnaissance
UN Doctrine-Free Prior & Informed Consent of Indigenous Land Rights (FPIC)
Good Life Club (Sharing Help, Hope and Love with the Children)
The training concluded on the morning of 12 April with one of our most senior rangers leading a GLC program combined with Sunday church services, followed by a brief graduation ceremony and photos. The enthusiasm of students during this training was infectious and inspired everyone, staff and instructors included. Thank you to all of our supporters who made this training possible.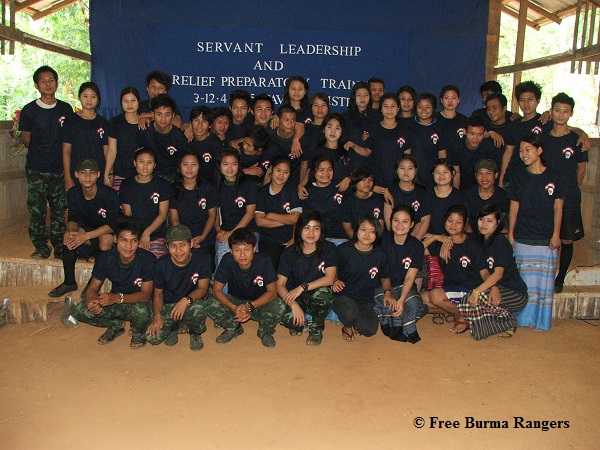 Thank you and God bless you,
 Free Burma Rangers