FBR Ranger Injured By Burma Army Mortar Fire and Airstrikes on Kachin Positions Photographed
Kachin State, Burma
23 May 2015
 A Free Burma Ranger cameraman has been injured by shrapnel while documenting ongoing fighting in Kachin State, Northern Burma.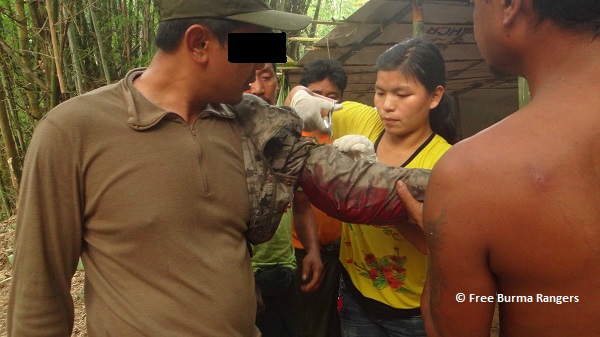 FBR Cameraman receives first aid after being hit by mortar shrapnel
On the 10 May mortar and machine gun fire between Burma Army and Kachin Independence Army (KIA) troops was exchanged over several hours at the head of Nam Lim Pa Village, Mansi Township in the KIA's 3rd Brigade district.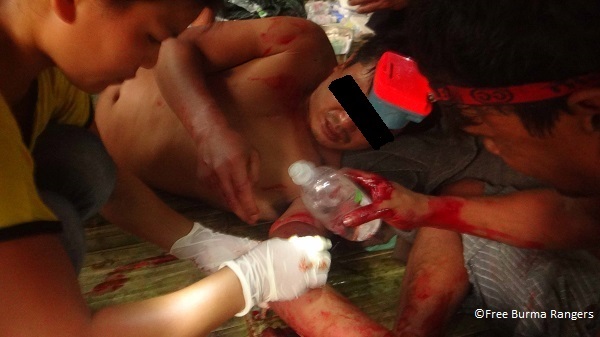 During the fighting one of FBR's senior cameramen was hit in the arm by shrapnel when a Burma Army 60mm shell dropped 7m from his position.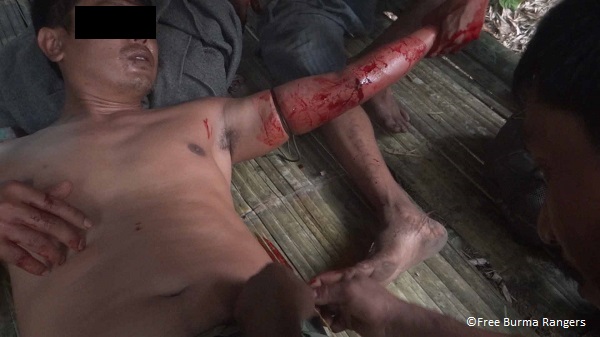 Though the wound was deep and our Ranger inspired blood loss prompt treatment from the KIA medics meant that he has already been able to return to duty.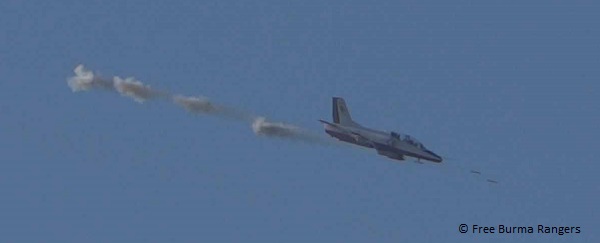 Nam Lim Pa has seen heavy fighting in the last month. On the 18th and 19th of May alone clashes continued for many hours and on the 20th Burma Airforce jets attacked KIA positions on multiple occasions. Our cameraman, despite his injuries, was able to photograph these attacks.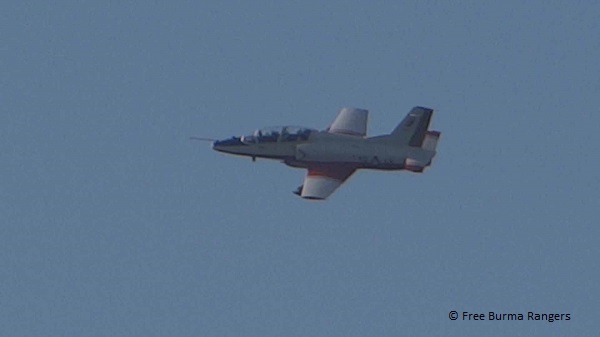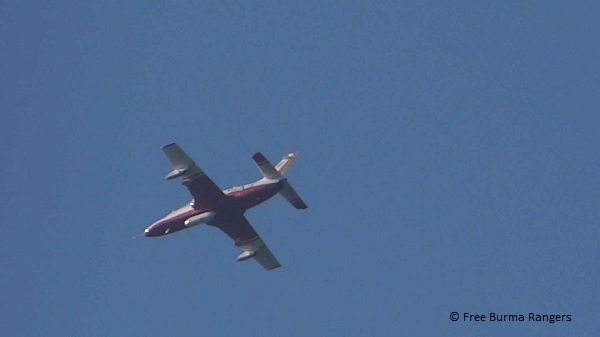 God bless you.
Free Burma Rangers.