Burma Air Force Destroys Timber Trucks in Order to Gain Timber Monopoly in Kachin State
 28th April  2015 Kachin State, Burma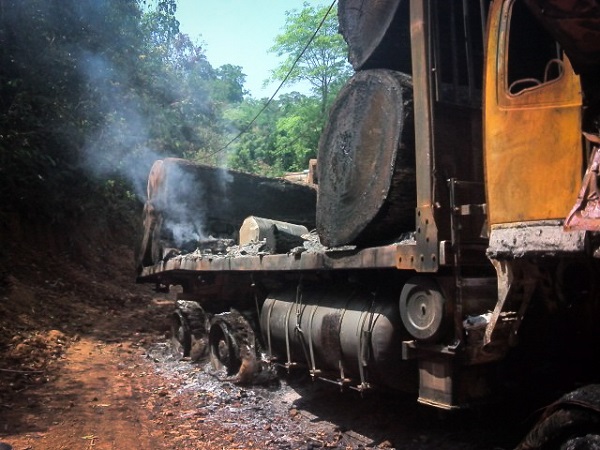 The Burma Army has been deliberately targeting timber trucks in Kachin Independence Organization (KIO) controlled areas with airstrikes. These targeted attacks have been documented and photographed by the KIO. The sale and shipping of resources through Kachin State, such as timber, is a lucrative revenue source, and this is not the first time that timber trucks have been disrupted en route.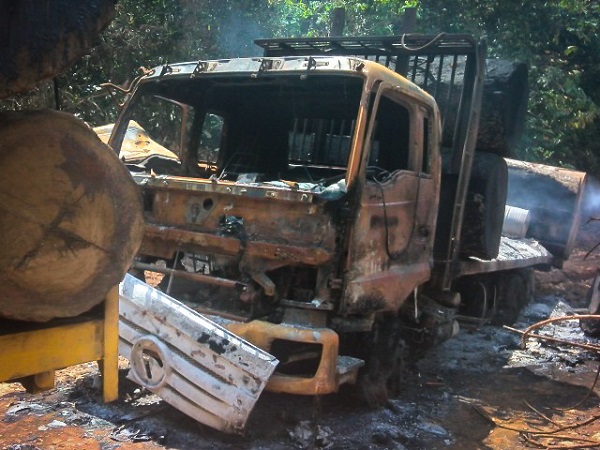 Initially, the Burma military launched an offensive to gain control over a major timber transportation route west of the Shweli River in 2014. Now in 2015 the Burma Army is using airstrikes and ground assaults to try to gain control of all remaining timber routes in order to deprive the Kachin of revenue and to gain a monopoly for the Burma military over all the timber trade in Kachin State.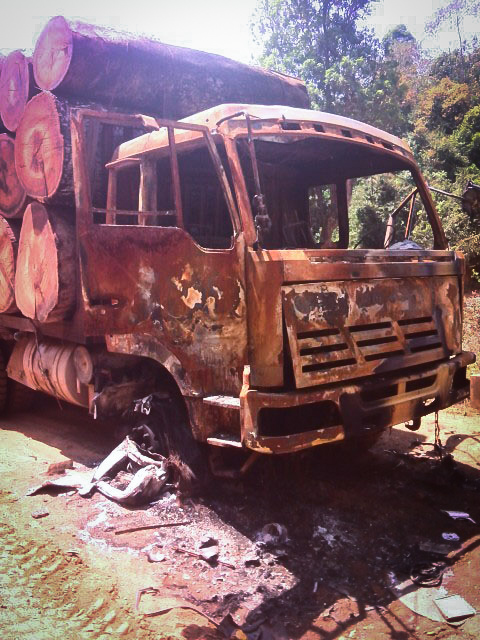 Timber is harvested in Sagaing Division and Shan State under Burma Army control and transported with taxes being collected by the Burma Army units along the way. In Kachin State, where the Kachin Independence Organization still controls territory and transport routes, the Kachin tax all goods including timber that pass through their land. The Burma Army attempts to deny the Kachin any sources of revenue and attempts to gain and control these resources exclusively for themselves.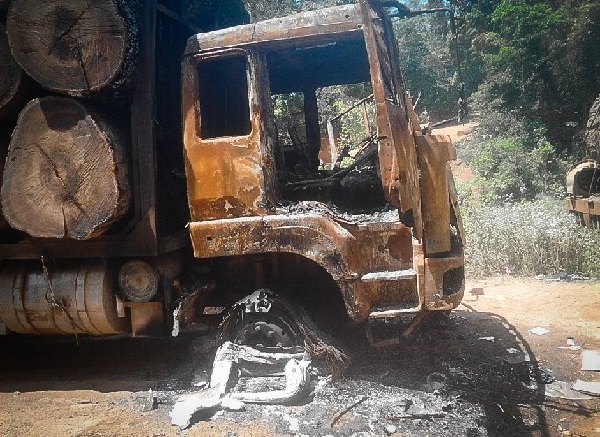 Between 22nd and 26th of March the Burma Army launched multiple airstrikes in KIO areas of control. Timber trucks, many of which had come from Sagaing Division in the west of Burma and had already paid to cross through Burma Army controlled areas, were waiting at the KIO frontier positions to move through KIO held areas. Reports state that as many as 54 trucks were either destroyed or abandoned at Mahtet Village in the area of responsibility of 3rd Brigade.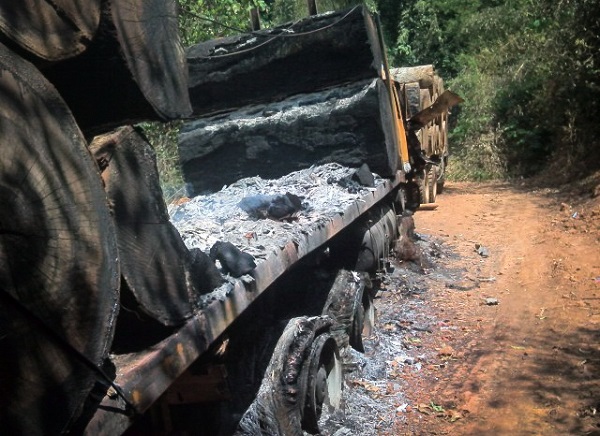 A Kachin Independence Army Colonel said:
"The Burma Army carried out a simultaneous campaign of air strikes deliberately targeting on KIA defendant posts and logging businessmen.
 "The reason behind the incident was to occupy all the KIO control areas and to obtain money effortlessly out of resources.
 "The timber trucks got into KIO controlled territories after providing the required entry tax levied by Burmese Government departments first. All the logging trucks came from Mandalay Division or Sagaing Division where the Burma Army controls and were officially checked and permitted after paying taxes to Army checkpoints, police checkpoints, Immigration Department and Forest Department."
 Timber, especially teak, in both Burma and Thailand is highly sought after, and usually exported to a third country in the region.
God Bless You,
Free Burma Rangers