Two Relief Team Members Killed By the Burma Army
11 December 2014 Kachin State, Burma
Dear friends,
We are very sad to write that two of our relief  team members were killed by the Burma Army in an attack last month.  Khine Htet Aung, camera man of the Arakan Team (B), and Mai Mg Mg Win, video man of the Ta'ang Team (E), who we had trained and gone on missions with us earlier this year. Although of different tribes, they joined together to bring help, hope and love to all in need.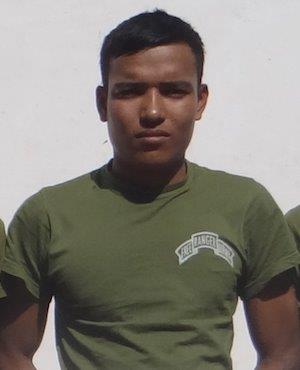 These were two brave, cheerful and strong men who helped displaced Kachin, Shan and Ta'ang people in Northern Burma on a series of relief missions this year. Together with us they braved multiple Burma Army attacks and never abandoned the people they were helping. Under direct fire they continued to document the Burma Army offensive that displaced over 3,000 people while we were there and the suffering of the oppressed people of Kachin and Northern Shan states. After the relief team training and missions with us they were enrolled in a training conducted by their allies, the Kachin Independence Organization (KIO), at the Woi Chyai Bum Officer Training camp.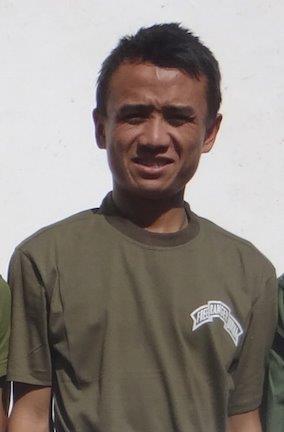 At 12:15 on 19 November 2014, the Burma Army's Light Infantry Battalion (LIB) 390 fired a 105mm Howitzer at the training school,
killing 23 trainees. The Burma Army fired from their position on Hka Ya Bum mountain, which has a direct line of sight to the Kachin
training school, located north of Laiza in Waingmaw Township, Kachin State. The shell impacted on the parade ground of the Woi Chyai Bum Officer Training School when officer trainees were practicing drills. Twenty trainees were instantly killed and three died of their wounds later. Our two rangers were training there and were killed in that attack. Later on the Burma Army shelled villages and displaced persons camps, killing three more people.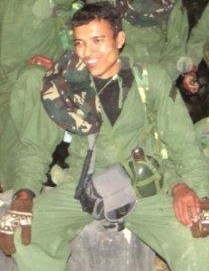 This is a tragic loss for us and we miss these two men very much. On the last mission with them we grew close with the miles, dangers,
missions and love shared. We pray for their families and know these two men and the others who died with them did not die in vain.
Many good changes have come to Burma but still the attacks by the Burma Army continue and still people are killed, terrorized and
displaced, and the Rangers stand with them. We will do our best to continue to help people under attack and get the news out. We thank God for men like Khine Htet Aung and Mai Mg Mg Win who gave their lives so that others may live.
Thank you for loving and caring about them.
God bless you,
Dave, family and teams