Death of a Poet: Tribute to Paiboon
9 December 2014 Karen State, Burma
On 9 November 2014 Saw Htoo Naw Than Aung was killed in a motorcycle accident along the border. Better known as Paiboon, his loss has taken from the Karen people a leader and a great ambassador, and we have all lost a great team mate, poet and friend. Paiboon was known as Htoo Naw, Paiboon, Pat Boone and one of his favorites, "Grandfather Shortlegs".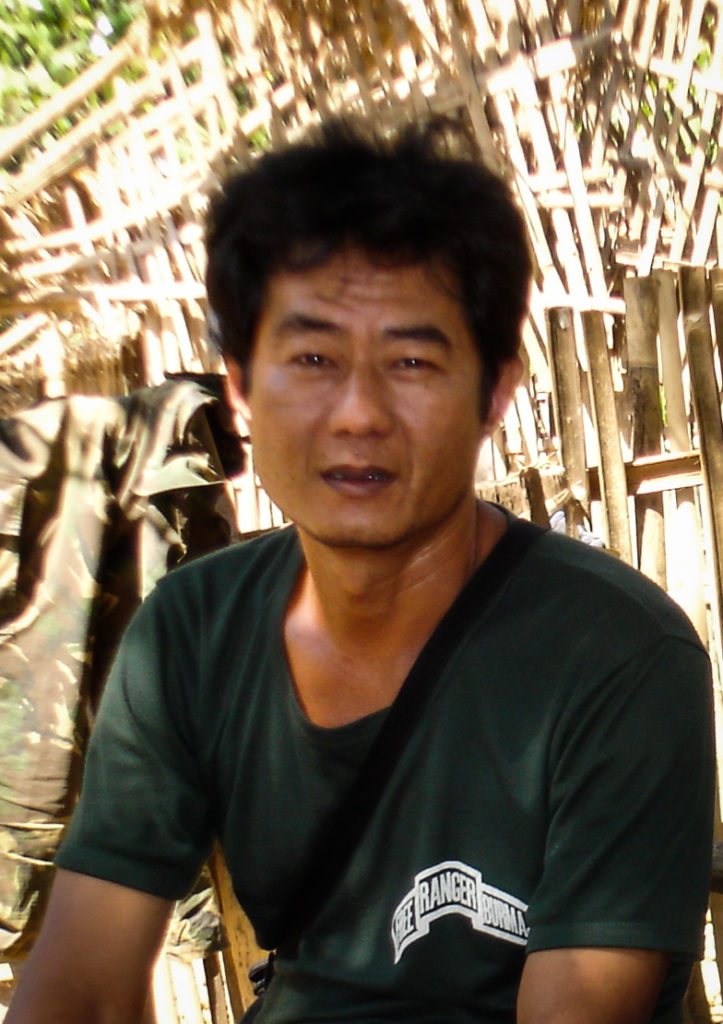 He named himself after the beloved and legendary British officer, Major Seagrim, known locally as Grandfather Longlegs, who gave his life for the Karen in World War II. Like Seagrim, Paiboon was beloved by many and we of the Free Burma Rangers owe much to his help, introductions and advice since he was part of our forming in 1997. Paiboon's father, Saw Than Aung was one of the most revered Karen leaders in the history of the Karen National Union, and Paiboon carried this legacy of building people up and helping everyone find a place to serve. He is survived by his wife and children and we are all devastated by his loss. The Karen call heaven the 'undiscovered land' and we look forward to seeing him there. I think we will laugh a lot together and we will find Paiboon there maybe first by the songs and laughter. During his funeral I kept thinking, "If Paiboon was here he would be making us all laugh at his own funeral." He was not there so we cried and will miss him until we are face to face with Jesus with him.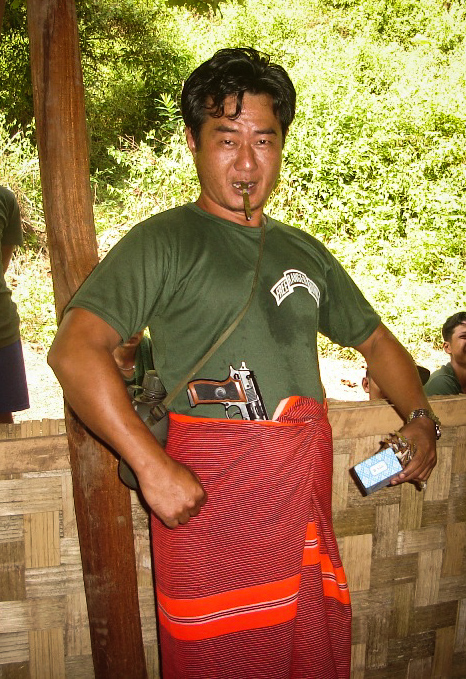 Paiboon was one of the best ambassadors the Karen people had to foreigners, helping others not just understand, but love the Karen people.  He worked for his people, spending many years working with the Karen Youth Organization (KYO), starting a leadership school for young people and was a founding member of FBR.  He was a talented musician and some of the best memories of him are of singing together. He had a knack for bringing everyone into the circle – and a talent that could cover for any disharmony this might introduced into the performance.
Perhaps most of all, Paiboon was a poet – not the kind of poet that sits down and rhymes some lines but a kind of life poet – he could spin straw into gold. He could take the commonplace and turn it into an experience unforgettable – and almost always pull a laugh out of you. And so he will be missed, as light in a dark room is missed when it's snuffed out. We will miss his vision that seemed to bring light with it, we will miss his music, and we will miss his laughter. And as we are here we will carry on his mission of serving God and all God's people and do so inspired by Paiboon's life. Below are some tributes from friends.
God bless you,
Dave, Family and FBR
An amazingly versatile and caring man. Pai Boon could translate his whole persona to relate to just about anyone he ever met. He was the king of introductions, helping people to know about the Karen people and the situation in Burma. He helped this young lady when she was a totally ignorant aspiring do-gooder. He took me in when I was looking for something to "do" and helped me see how being a true friend and part of the community was more important than what you "do". Thank you for all that, and for never failing to make me laugh. See you on the other side. — Marci Haigh
Thank you for sharing this very sad news. I will miss my friend. I had hoped and expected to once again accompany Grandfather Shortlegs with a rendition of Lord I Lift Your Name On High as we gathered near the Sweet December campfire at TUWA Camp. Not to be, here on this earth. I will miss his sly smile and bright sense of humor. We're blessed to have known him.
I hope to see many of you again before there is time for unfortunate passings such as this.
Love, Prophet
Htoo Naw, Peh Boo, Pai Boon, Pat Boone, etc. had very impressive social skills from a very young age. At 10 years of age, I came into a village totally alien to anything I had experienced in my short life. He approached me and asked if I want to go bird hunting with him with his slingshot.
He was able to interact with anyone regardless of age. When we were in the 9th standard, our class was asked to accompany a group of soldiers to help celebrate Karen new year in a far off village. The villagers were not sure what to think of this event since it was in the middle of a war zone. Peh boo first talked to one of the village elders and had him laughing in a few minutes and that broke the ice so the other parts of the event could continue. The same went for the youth too. Peh boo could put anyone at ease in any situation when he want to. He had great ambitions to become a leader like his dad and was a little disappointed that he felt he had not accomplished as much as his dad.
His musical skills were world class and when he put his heart to it, could compose  spectacular music. The 2 CDs that he produced have been distributed worldwide and there are few Karen who have not heard his music.
I had the honor of talking to him 2 days before his accident and we laid out plans to meet and he said he had a myriad of ideas and plans he wanted to discuss with me. He was really upbeat and sounded happier than I had seen him in quite awhile.
His sense of humor has been one of his most endearing gifts to bring hope to young and old alike and will be fondly remembered in the years to come. — Steve Dun
I'm so sad to hear the news about Paiboon. I know he will be missed by many. I will always remember him for his sense of humor, musical talent, creativity, love of community sitting around dinner or sharing a beer, and knack of showing up in the most random places with a big smile and hearty laugh ready to join in whatever activity was going on. We will be praying for his family and look forward to seeing Paiboon again in glory. — Kiryn
Yes, I will miss Paiboon. He knew "Bye Bye,  Miss American Pie" better than the Americans but still made us sing the whole song, even though we were off by one beat for all 20 verses or so. He could push through that kind of discordance with a laugh – he pushed through lots of discordance, and almost always had a laugh. Yes, I will miss our friend; his eyes were always serious, and he always had a laugh. — Hosannah