FBR Report:  Loss of Great Living Star, a Man Who Saved Many People
11 January 2014 Karen State, Burma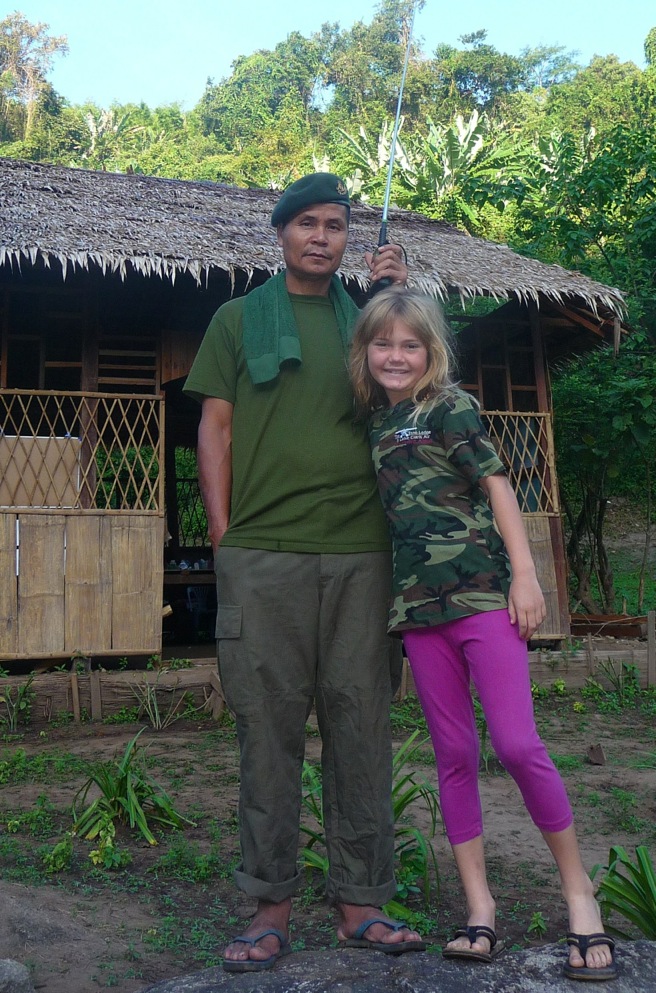 Dear friends,
We are sorry to pass on the sad news that a man who saved the lives of many people, P'Doh Hsa Doh Moo, translated as Great Living Star, died of cancer on 31 December 2013. He leaves behind a family in a refugee camp and all of us who loved him and depended on him. He was one of the best friends of the Free Burma Rangers and beloved of the Karen people.
P'Doh Hsa was in charge of all transportation and supply operations in Mu Traw District, Karen State. P'Doh Hsa's efforts helped keep all the northern Karen State supplied with essential food, shelter, medical and other needed material. His work was crucial and he is mourned greatly now. For FBR, he helped us move thousands of loads of medicine and other humanitarian relief supplies for people displaced by the attacking Burma Army. Due to his efforts over the 10 years he supported us, we were able to help over 500,000 people in need. He helped us move relief supplies and evacuate patients through the jungle, across rivers and over mountain ranges, doing all this in the face of Burma Army attacks and at the risk of his life.
In addition to helping us transport supplies, P' Doh Hsa oversaw the construction of one of our main relief team training camps. Later he helped us build the Jungle School of Medicine and clinic at our camp, helping us to give advanced medical training and treat patients in the area. His support of the camp enabled us to train over 150 Arakan, Chin, Kachin, Karen, Karenni, Kayan, Lahu, Mon, Naga, Pa-Oh and Shan relief teams.
P'Doh Hsa's brilliance, dedication, organization and care enabled FBR and other organizations to provide needed help to the people under attack in this area. He is one of the great heroes of Burma and many are alive today because of his efforts.
P'Doh Hsa was always calm under pressure and his leadership set an example for all of us to follow. He developed new ways of transporting supplies and greatly improved the infrastructure of northern Karen State, enabling supplies to move efficiently in and patients and fleeing people to safely move out.
It is very sad for us to not see him on the trail organizing and moving supplies, or in the camp making sure we have all we need. He was a very kind man who took care of all of us with whole-hearted devotion. He took personal interest and care of our children and brought special treats as well as coordinating life-saving medicine when they were sick.
Last year when he became sick and was in a refugee camp, we tried to help him and prayed he would be healed. On 31 December we received the news that he had died. We were in the middle of a relief mission and the children all stopped on the trail cried. I cried with them. Together we prayed a prayer of thanks to God for P'Doh Hsa's life and how he blessed us. We prayed for his family during this tragic time. We are sending some help to them. His picture is now on our FBR wall of heroes and he will never be forgotten.