FBR Team Conducts Relief Mission in Chin State
3 January 2014 Chin State, Burma
The following is report from our Falam relief team, writing about their July mission to villages throughout Chin State.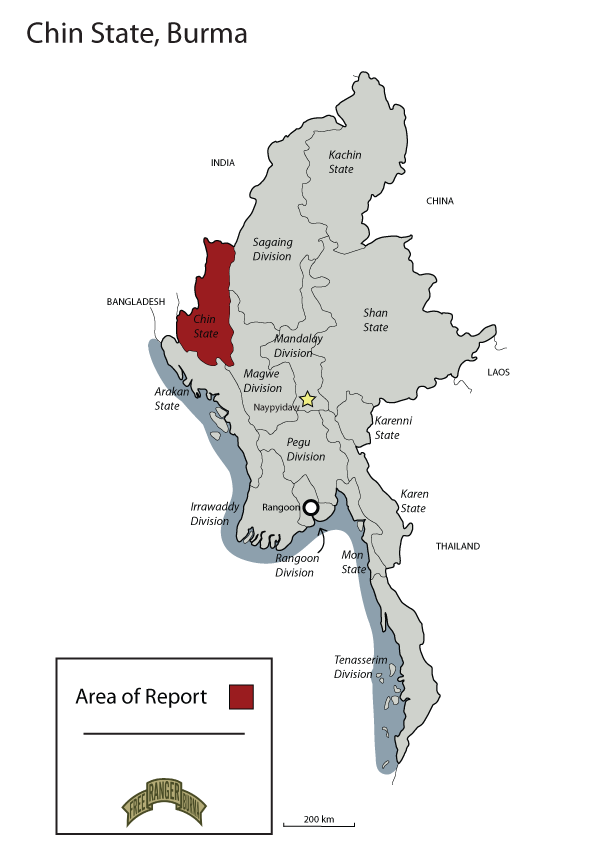 In July, our Falam team set out to bring relief to six remote villages located near a Burma Army camp. With limited accessibility in terms of both transportation and communication, this area is in need of many different kinds of relief. The priorities of the mission were conducting Good Life Club (GLC) programs that bring encouragement, devotion, and education to women and children, as well as medicine and mosquito nets.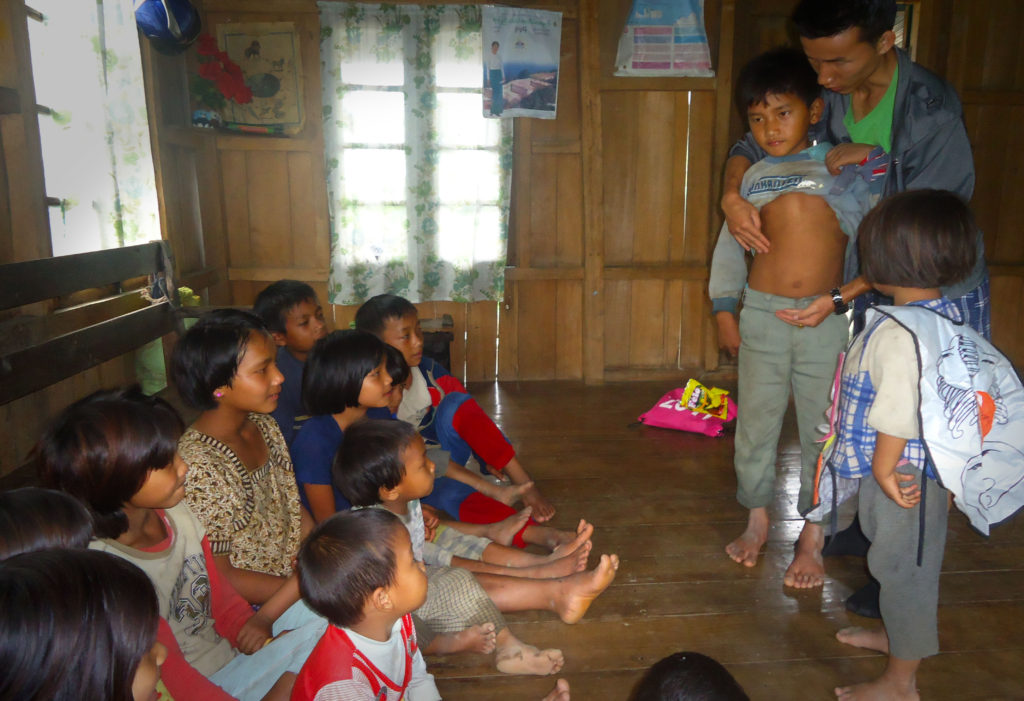 Summary of our mission
Our team left in early July to bring relief to villages throughout Chin state. Departing from Champhai, we arrived at Buai Te village by nightfall on the first day of the mission. We stayed one day, offering mosquito nets and words of encouragement to the families in need.
We traveled to Lotharawn village and spent one day teaching the people about healthcare and conducting a GLC program. Continuing on, we stayed one day at each Lawi Tlang village and Lumte village, where we handed out nets and prayed for their people.
Spending two days at Tilum school we taught healthcare practices and treated many villages. We were able to offer them books and pens as well as devotion and bible stories. We traveled on to Zaw Te village and spent two days teaching and treating health issues here. We also conducted a GLC program that was well received and attended.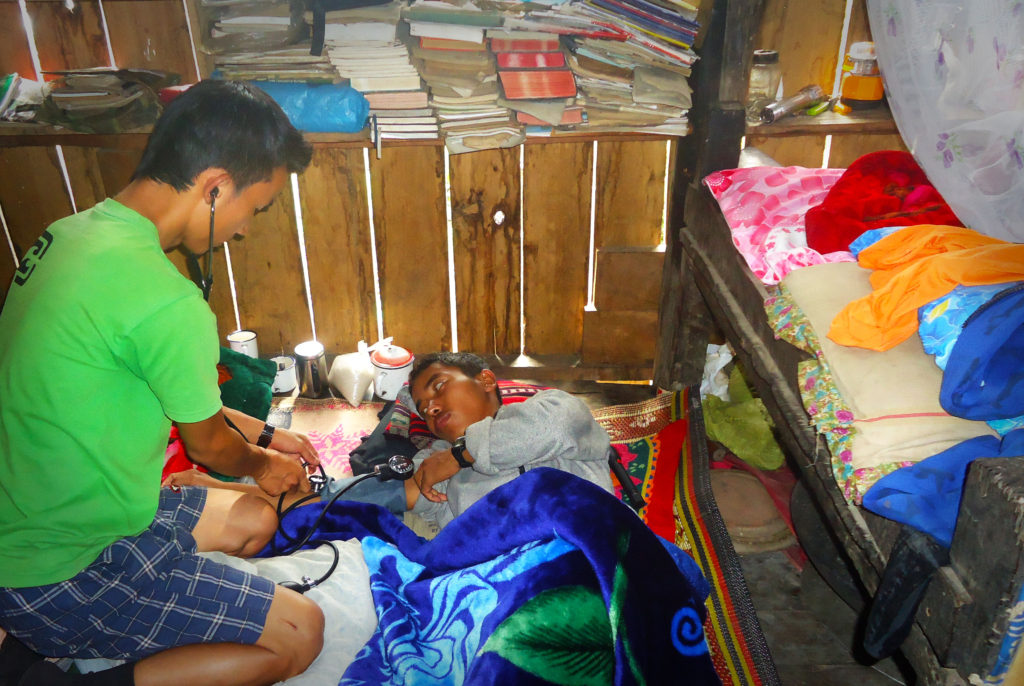 Our next stop was at Auhmun village. We stayed one week and focused on teaching health care. At the neighboring Pal Te village we stayed two nights and encouraged the people. We then returned to Buai Te village, spending three days there teaching them about healthcare. Our GLC program helped encourage the children there along with presents and sweets. Then we made our way to Tio village. Here we prayed and encouraged the people before preparing to cross the Indian border to Sok Haw Thar.
Education in the Camps
Half of the villages we visited had operating schools. These institutions enrolled over 68 students, while 18 children in the villages were not attending any school.
Three of the villages we visited had government-supported schools. These were well attended by the village youth, yet sometimes lacked proper supplies and numbers of teachers. Government funding is low here, which affects the teaching salaries. Occasionally, the village will come together to pay for a teacher's salary. In some villages teachers have opened their own private institutions, where students must pay to learn. The poorer children do not have the money to attend, which sets their education back. The Government often does not offer support for necessary materials, such as lesson books. Students must buy their own, which the poorer children cannot afford.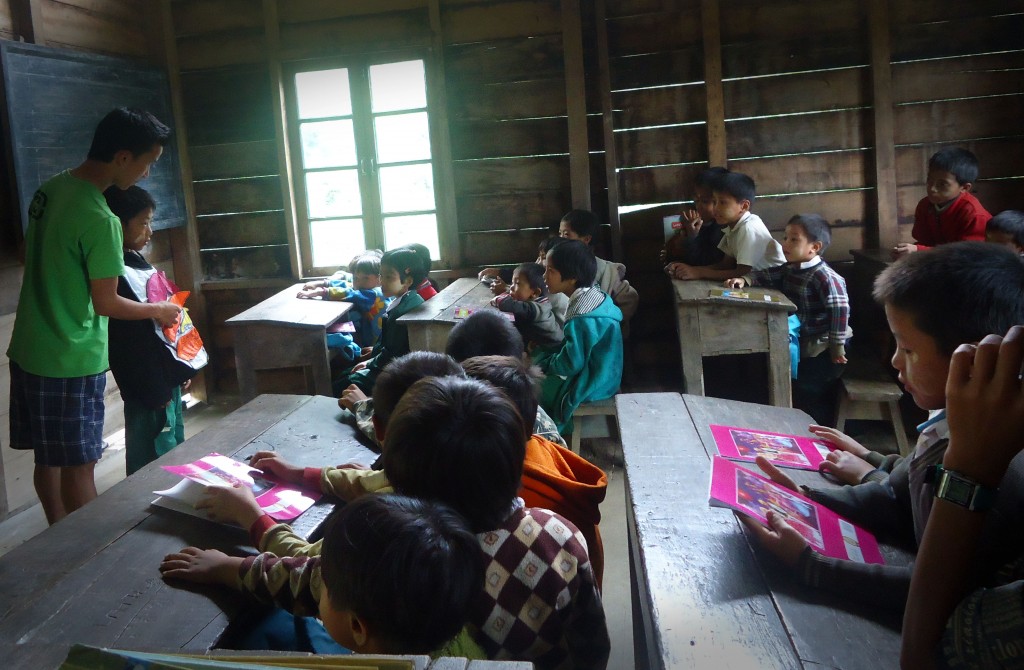 Despite their struggles, both teachers and students are motivated to make a better schooling system. Their spirits are high and their willingness to learn is great. We must pray for their efforts and help as much as we can. Our relief team was able to donate pens and books to these students.
Health in the Camps
Before leaving on this mission, we knew malaria was an important health concern in the area. We brought along mosquito nets and medicine to help reduce the prevalence of it. We also knew that there were only a few healthcare clinics in the area. Villagers would have to travel to Falam to receive proper care and often times people died on the way.
None of the villages we visited had an official clinic, save one that was very small. We treated over 70 villagers, at many different ages with many different ailments. The most frequent illnesses included malaria as well as hepatitis, jaundice, dysentery and gastritis.
Security
We did not see any military action during this mission. From the villagers we learned that the Burma Army will occasionally go inside the towns and talk to the village headman. The Burma Army built most of the camps so they come on patrol, looking for people who may be traveling to the border areas.
Good Life Club
In Lotharawn, Khiang Rawn, and Tilum villages we conducted GLC which spread love and devotion to the children.  At each village the children were very happy and excited to learn about the word of God. We also taught them about health care and acted out songs and dramas. Everyone participated with energy and smiles and we handed out presents and sweets.
Conclusion
Over all, the people in these villages are in high spirits. They are motivated to learn, and want to develop their educational system. They participated in our GLC programs with enthusiasm. They were grateful for the relief we provided and received our team with gratitude.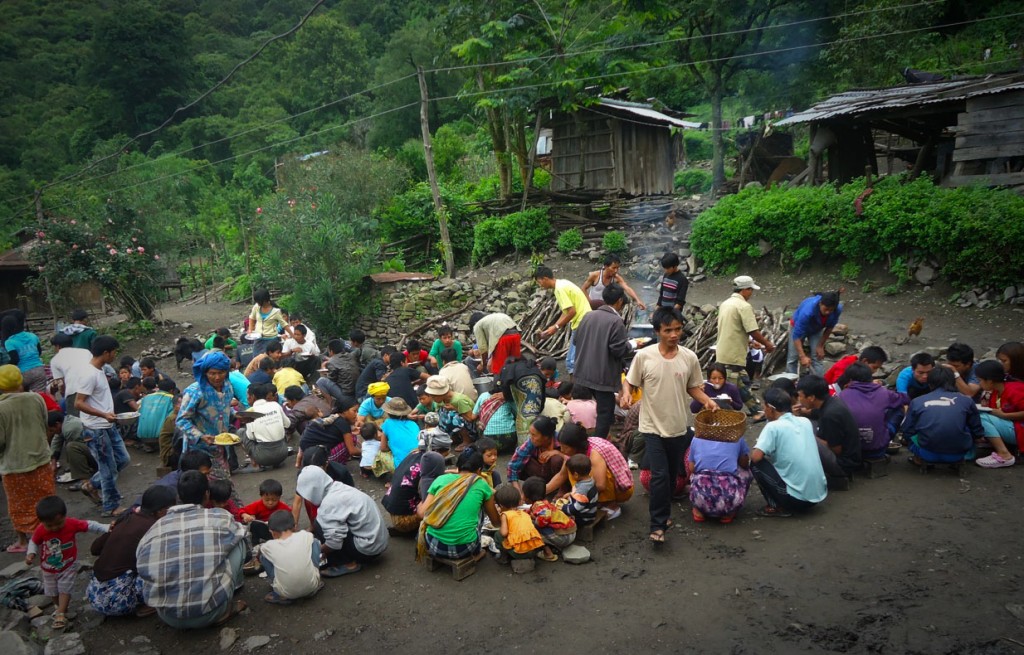 Education and healthcare are important issues here. All students need equal access to education and supplies. Teachers should be compensated for their work and be able to serve their students. Today these people need more medicine and education to treat immediate needs, but they also need more structure and proper clinics to help manage their healthcare needs.
Pray for these people and our relief teams in hopes we will be able to continue supporting their villages in Chin State.
Thank you and May God bless you,
A member of the Chin Free Burma Rangers