FBR Report: Burma Army Opens New Offensive in Pang Wa and Laiza Areas, Using Helicopters and Landmines in Attacks in Kachin State
Kachin State, Burma 26 December 2012
Note: This report was written in late December 2012, but is being sent now on 6 January 2013. We apologize for the delay.
This report contains a graphic image of an injury from a landmine explosion.
On 13 December 2012, Burma Army troops opened a new offensive against the Kachin in Lajayang village, near Kachin Independence Army (KIA) headquarters in Laiza. Fighting began at 5:00 AM and lasted until 8:00 PM, and then the Burma Army resumed their offensive again on 14 December 2012. Light Infantry Battalion (LIB) 40, Battalions 383 and 384, and Border Guard Forces – a total of 200 Burma Army soldiers – were responsible for these attacks. These attacks became increasingly violent as the offensive stretched on, with helicopters being brought in on 14 December 2012.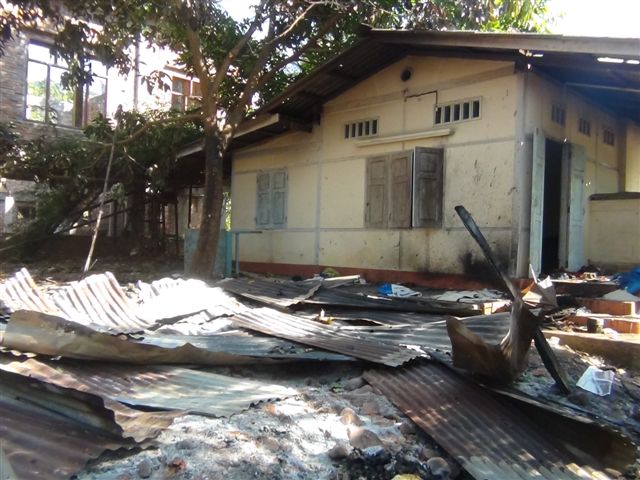 Lajayang has been enduring increasing attacks from the Burma Army since 13 December 2012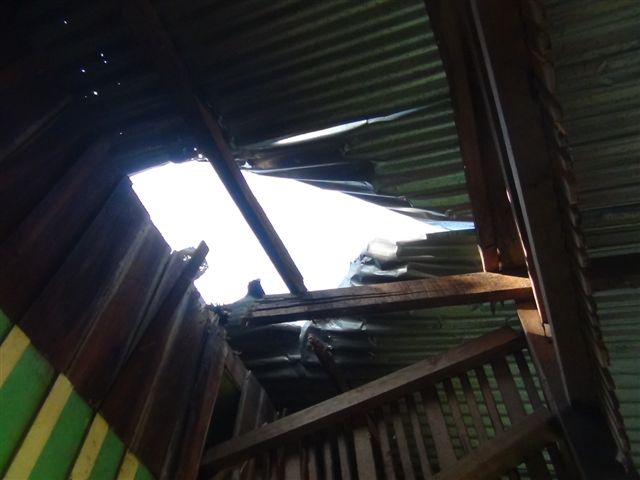 Many homes were destroyed in the Burma Army's new offensive in Lajayang
Since 1 December 2012, the Burma Army has been employing helicopters in their offensives against the KIA. At 10:00 AM, and again at 2:00 PM on 14 December 2012, Burma Army troops used helicopters to launch rockets in their attack upon the KIA. Around 11:00 PM, Burma Army helicopters incorporated the use of both multi-rocket attacks and gunfire in their assault upon KIA troops, and then returned to their base.
Villagers and Internally Displaced Persons (IDPs) in and around Laiza could hear nonstop firing during the offensive.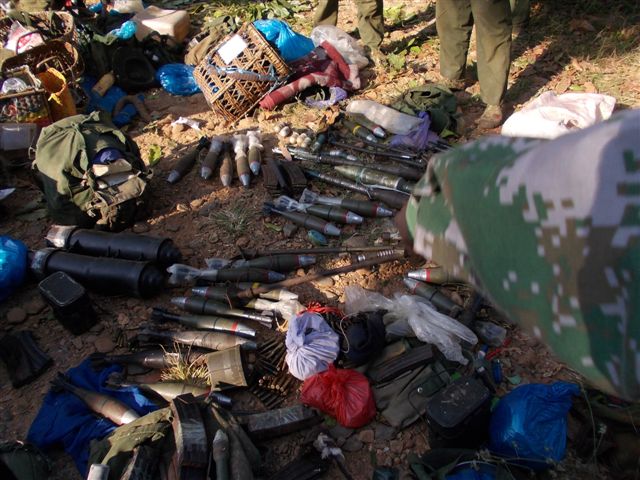 Burma Army weapons used in the offensive against the Kachin Independence Army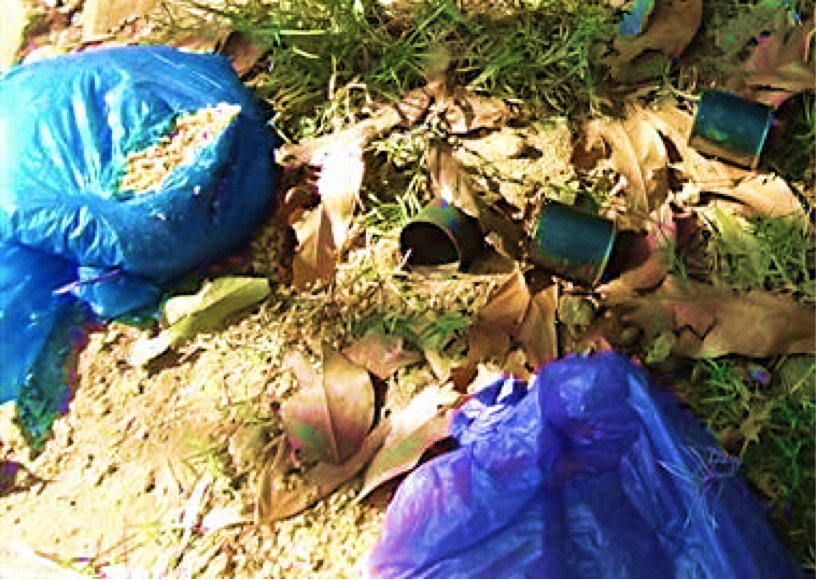 According to sources at the frontline, the Burma Army has been reinforcing its troops near Lajayang village with more weapons, ammunition, and 3 helicopters since fighting erupted on 13 December 2012. The Burma Army has been using their helicopters not only for resupplying their troops, but they have also been used in their attacks against Kachin villages.
Prior to launching its offensive in Lajayang, on 10 and 11 December 2012, the Burma Army used helicopters in an air strike in Lu Pi village, Pangwa Township, near the China-Burma border. LIB 37, 40 and 260, and Border Guard Forces carried out the attacked on Lu Pi. Attacks increased as the hours wore on, with 4 rounds of firing taking place on 10 December, followed by 8 airstrikes on 11 December.
In addition to utilizing airstrikes, the Burma Army has been using landmines on the frontlines in Kachin State. On 9 November 2012 at 1:30 PM, KIA medic Sergeant Shayem Sut Mai, 35 years old, went to the frontlines in Pa Yeh village to provide treatment for KIA soldiers. While tending to patients, he stepped on a landmine planted by Burma Army Infantry Battalion 301, a battalion comprised of 60 soldiers based there. Due to damage caused by the landmine, Sergeant Shayem Sut Mai had to have part of his right foot amputated.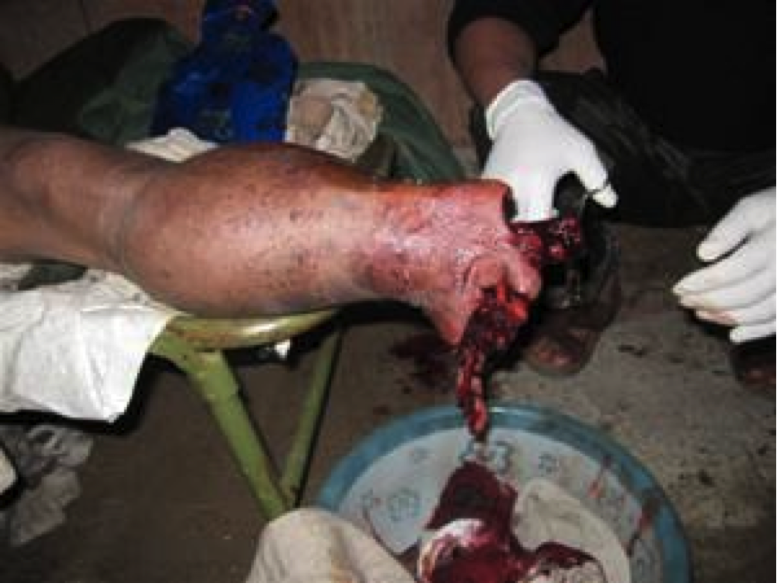 Sergeant Shayem Sut Mai's foot that was injured by a Burma Army landmine explosion
As 2012 draws to a close, fighting in Kachin State continues.
May God Bless You,
Kachin Free Burma Rangers
Kachin, State Burma